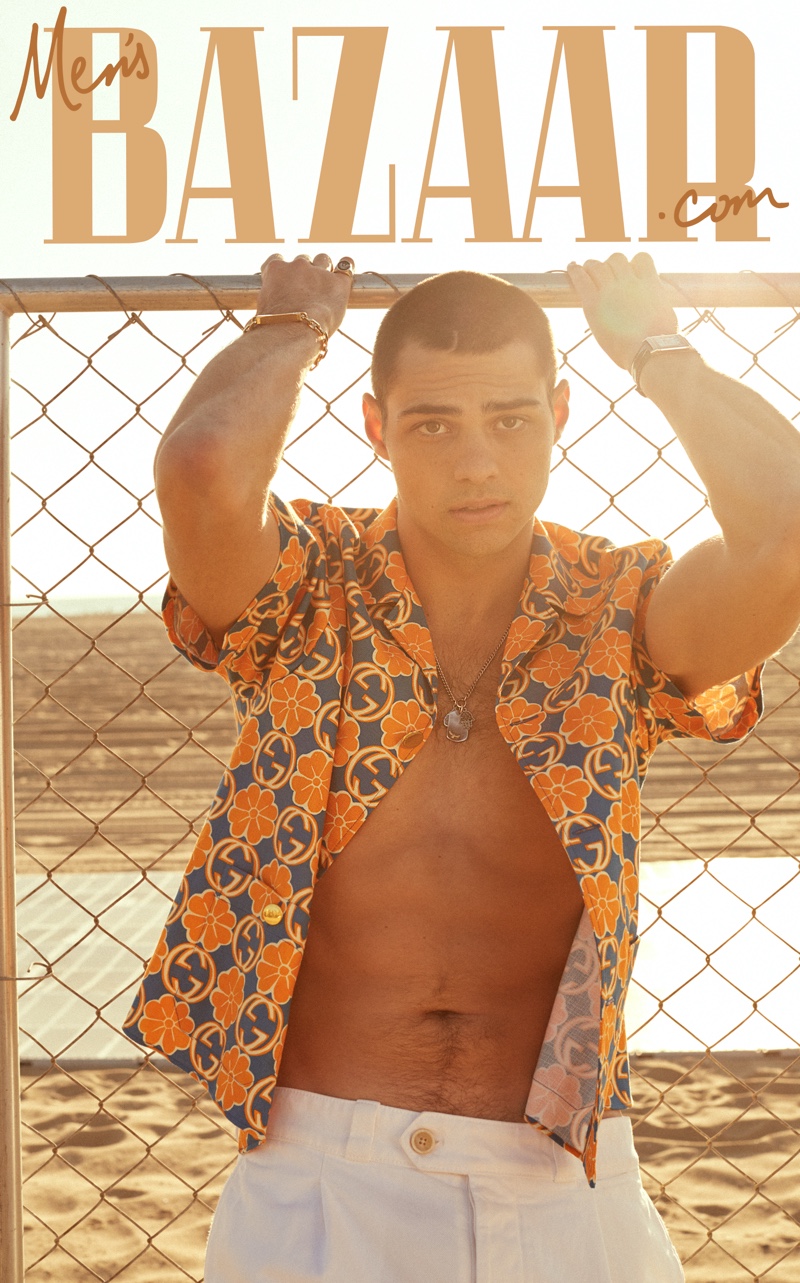 Harper's Bazaar Men's links up with Noah Centineo for a feature and digital cover. Known for The Fosters and Sierra Burgess is a Loser, the 23-year-old actor appears before the lens of photographer Thomas Whiteside. Styled by Enamorado, Centineo dons beach-worthy looks that feature brands such as Michael Kors and Sandro. Dishing on his fresh buzzcut, Centineo explains, Some people in my life think that I've kind of shifted into a more masculine brooding type. They treat me differently.
Related: Noah Centineo & Shawn Mendes Reunite with Calvin Klein for New Campaign
The Miami native continues, People are more intimidated. Maybe not intimidated but…a little timid. The buzzcut guy with scars on his face is a little different than, like, long-hair cute boy. On the subject of living life in the public eye, Centineo shares, It's more of a blessing than a curse. But ask me again in five years when maybe I'm boxed into it and can't get out. If that's my path, I might have a different answer for you, but at this point in time, I'm trying to enjoy every single moment of it. Read more at HarpersBazaar.com.
Noah Centineo Harper's Bazaar Men's Photo Shoot