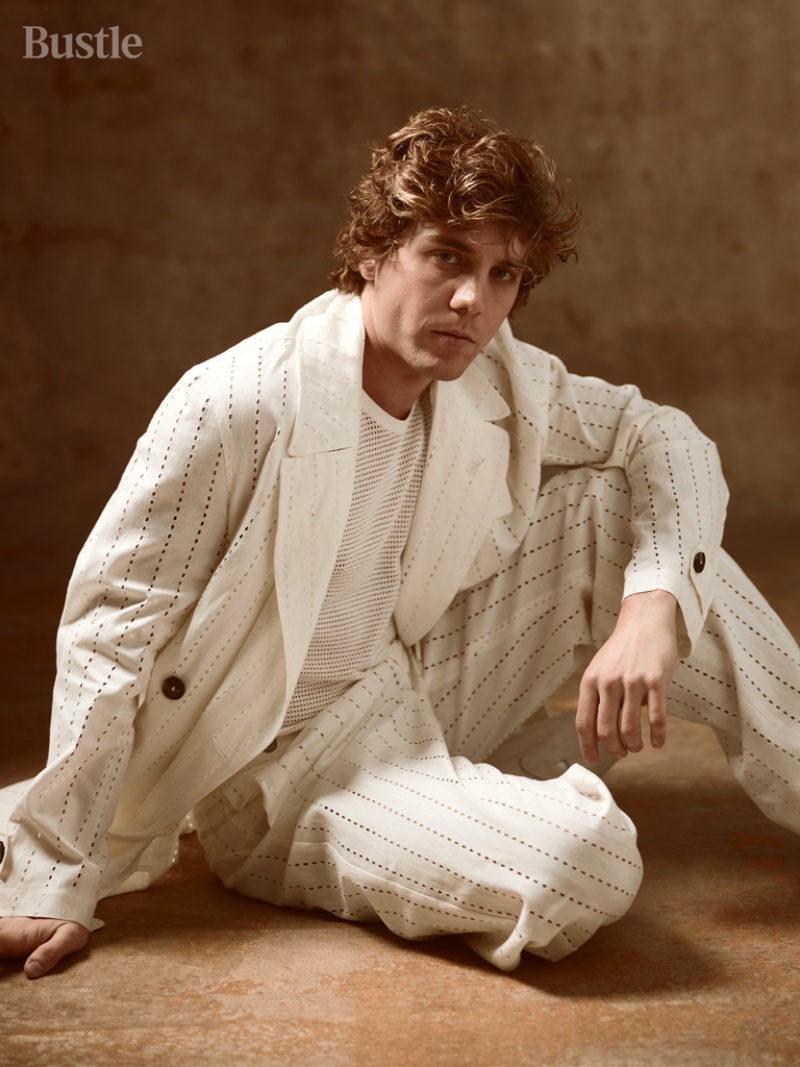 Actor Lukas Gage has been making waves in Hollywood with his versatile performances and unapologetic personality. In his recent photoshoot and feature for Bustle, shot by photographer Austin Hargrave (Atelier Management) and styled by EJ Briones, Gage exudes confidence and charisma while donning an all-white fashion ensemble. The article dives deeper into Gage's rise to fame, his unique approach to acting, and his upcoming film premiere at SXSW.
Lukas Gage Bustle Photoshoot Feature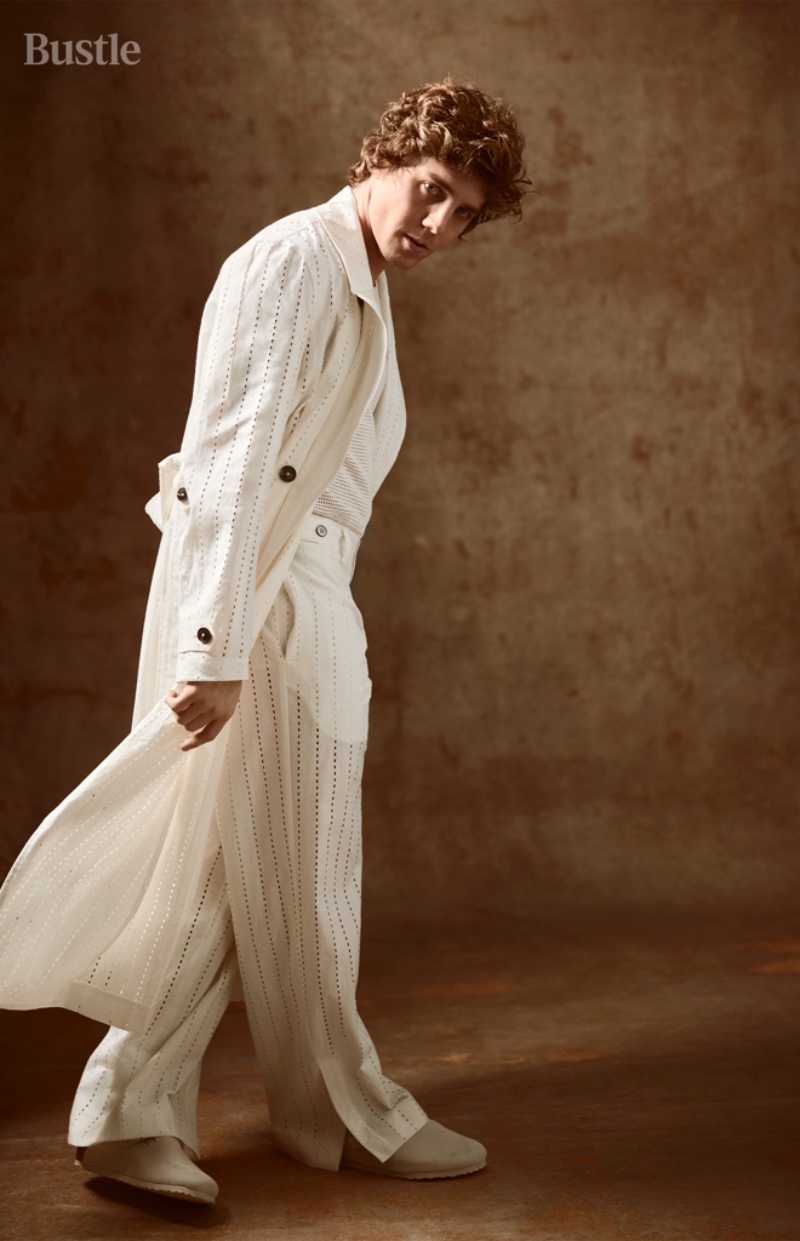 Gage on Stardom
Lukas Gage's career has been on the rise lately, from his viral audition to notable roles in various films and TV shows, including The White Lotus and You, but despite his success, he admits that it hasn't necessarily translated to improved self-esteem.
In his own words, Gage shared, "When things started happening, [I thought] that was going to solve all my sh*t, and I would feel loved by whoever, and that would make up for the lack of love I got in other places…But then you get that love, and it just makes you realize, 'Oh, sh*t, I didn't do the work. And I just feel even more lonely now.'"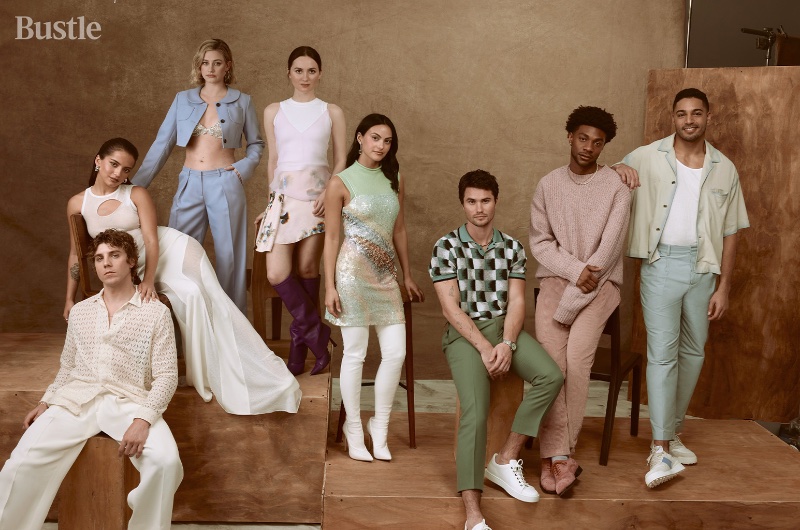 To combat these feelings, Gage emphasizes the importance of having a good support system. He has found comfort in the friendships of Megan Stalter and Maude Apatow, who he admires for their ability to pursue their passions without self-doubt.
Gage explains, "They don't have this thing in the back of their heads telling them they can't do something…They're just like, 'If I want to do something, I don't care what it is. Music, writing, acting, producing, whatever.'"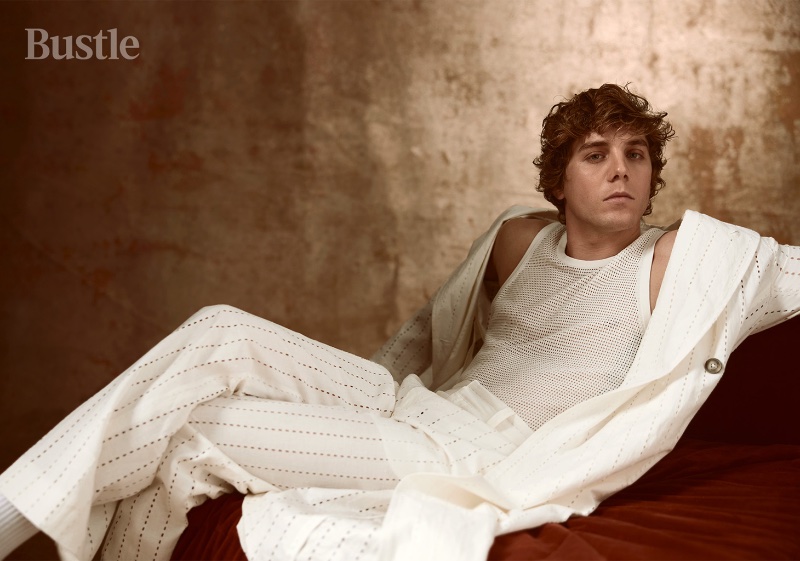 Lukas Gage on Down Low
Lukas Gage, who co-wrote the movie Down Low with Phoebe Fisher, is planning to premiere the film at the SXSW festival. The movie follows Gage's character, a masseuse, throughout one evening as he helps a profoundly repressed gay man, played by Zachary Quinto, to find happiness with a happy ending. In an interview with Bustle magazine, Gage revealed that nudity was an essential aspect of the storytelling, as his character has had many gay experiences. "I want to break that stigma too," said Gage, "We don't always have to be these doe-eyed twinks. It can be the other way around."