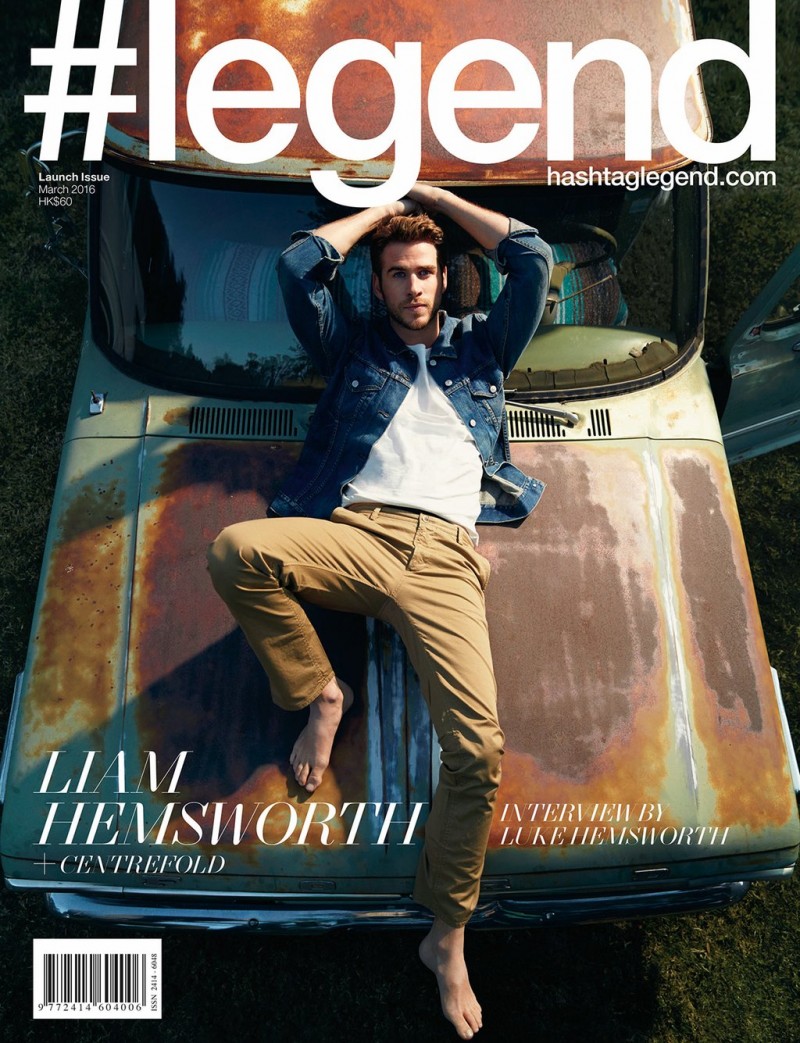 Photographed by Eric Michael Roy in Malibu, California, actor Liam Hemsworth covers the debut issue of Australian magazine #legend. Wearing casual and formal essentials from labels such as Saint Laurent and Dolce & Gabbana, Hemsworth is styled by Paris Libby.
Liam Hemsworth #legend Photo Shoot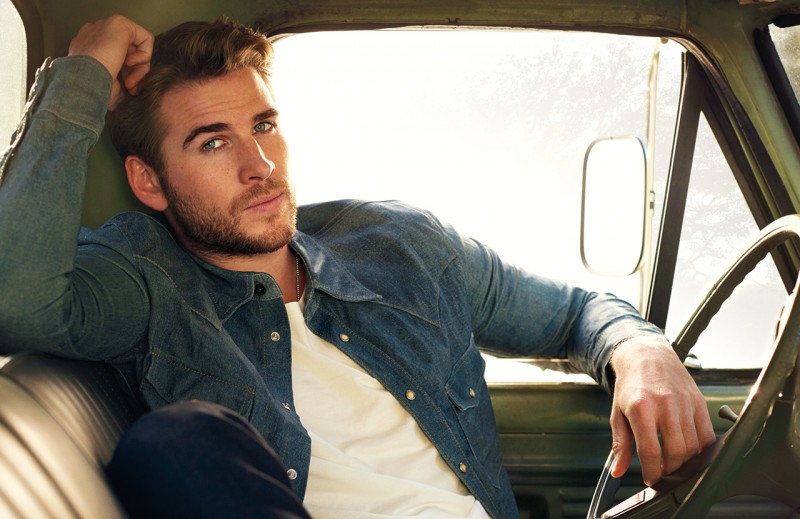 Hemsworth is interviewed by his brother Luke for the feature. Talking about the anticipated sequel to Independence Day, Hemsworth talks about working with Jeff Goldblum. The 26 year-old actor shares, "I had a lot of stuff to do with Jeff Goldblum. We had many scenes together and our characters have a bit of a backstory with each other. Jeff Goldblum is one of the most interesting, generous, kind, funny, eccentric people that I have ever met. He is amazing. So much fun to just be around with on set."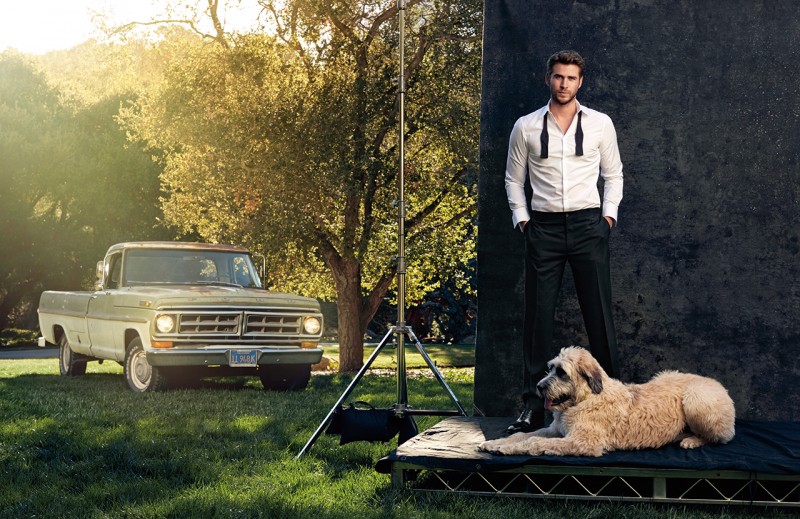 After wrapping up The Hunger Games franchise, which are some of his most popular movies to date, Hemsworth dishes on adjusting to fame. He confesses, "Initially the hardest part to adjust to is just the way people approach you now and react to you. You lose a lot of your anonymity. And I think that's obviously something, if you are going to be successful in this business, that you are going to have to deal with one day."
Hemsworth continues, "This was, I think, a little more extreme because The Hunger Games already had a huge fan base. So, as soon as the movies came out, even before people saw the films, they already started knowing my name or knowing my face, so you can't really prepare for that." Read more on HashtagLegend.com.