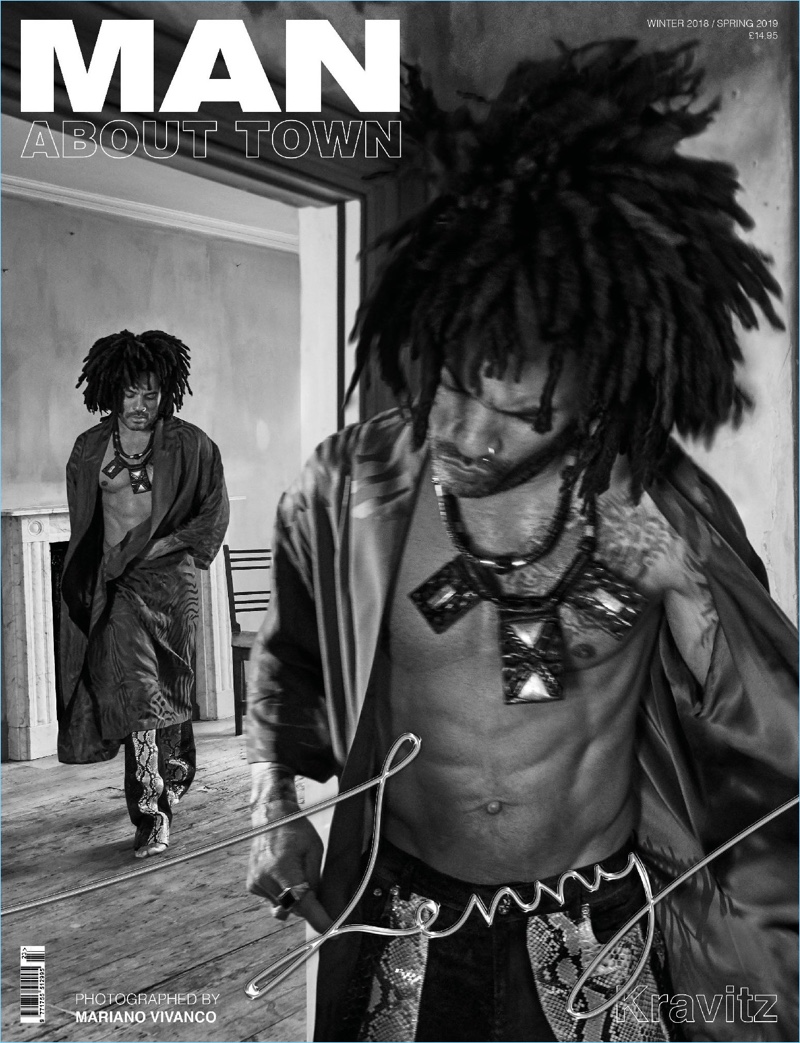 Mariano Vivanco creates magic as he photographs Lenny Kravitz for Man About Town. The singer covers the magazine's winter 2018-spring 2019 issue. Bringing his unique flair to the shoot, Kravitz's personal wardrobe is juxtaposed with the styling of Way Perry. Kravitz sports brands such as Saint Laurent with his own leather pants.
Related: Lenny Kravitz Poses for Mr Porter, Talks Colin Kaepernick
Kravitz also talks to Man About Town about still feeling excited about music after all these years. I still feel like I did when I was in high school making music. I still feel the magic. It's wonderful. I'm not jaded, I'm not over it, I'm not tired of it, says Kravitz.
If I went to the studio right now, I'd be amped. I'm all about being creative. [But] because you're in front of an open road, starting this album was difficult for me. I wasn't sure which way to go. And, so what I did was I had to stop for a minute and do nothing and get quiet and listen. And that's when these dreams started. Read more at Wonderland.com.
Lenny Kravitz Man About Town Photo Shoot