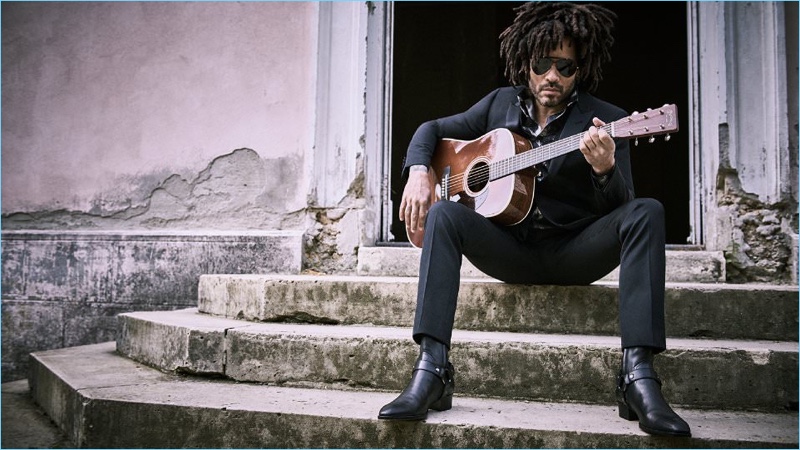 Lenny Kravitz brings his signature cool to Mr Porter. The American singer connects with the retailer for its new edition of The Journal. British photographer Matthew Brookes links up with Kravitz for the accompanying style shoot. It's here that Mr Porter contributing fashion editor Dan May complements Kravitz's natural style inclinations. May dresses Kravitz in one of his favorite labels–Saint Laurent. Kravitz sports cool pieces from the likes of Gucci, Alexander McQueen, and Haider Ackermann as well.
Related: Lenny Kravitz Shows James Franco How to Entertain a Crowd in New Guitar Hero Advertisement
Kravitz also steals a moment to talk to Mr Porter about Colin Kaepernick. He discusses the controversy around Kaepernick kneeling during the national anthem in protest of racial inequality. I'm white and black, so I can talk about things from both sides, says Kravitz. The fact that you decide to take a knee doesn't mean that you don't love your country or are anti-American. It means you want there to be change. If there's something wrong in a household, it doesn't mean you don't love your family. We should be able to talk about these things. Read more on MrPorter.com.
Lenny Kravitz Mr Porter Photo Shoot