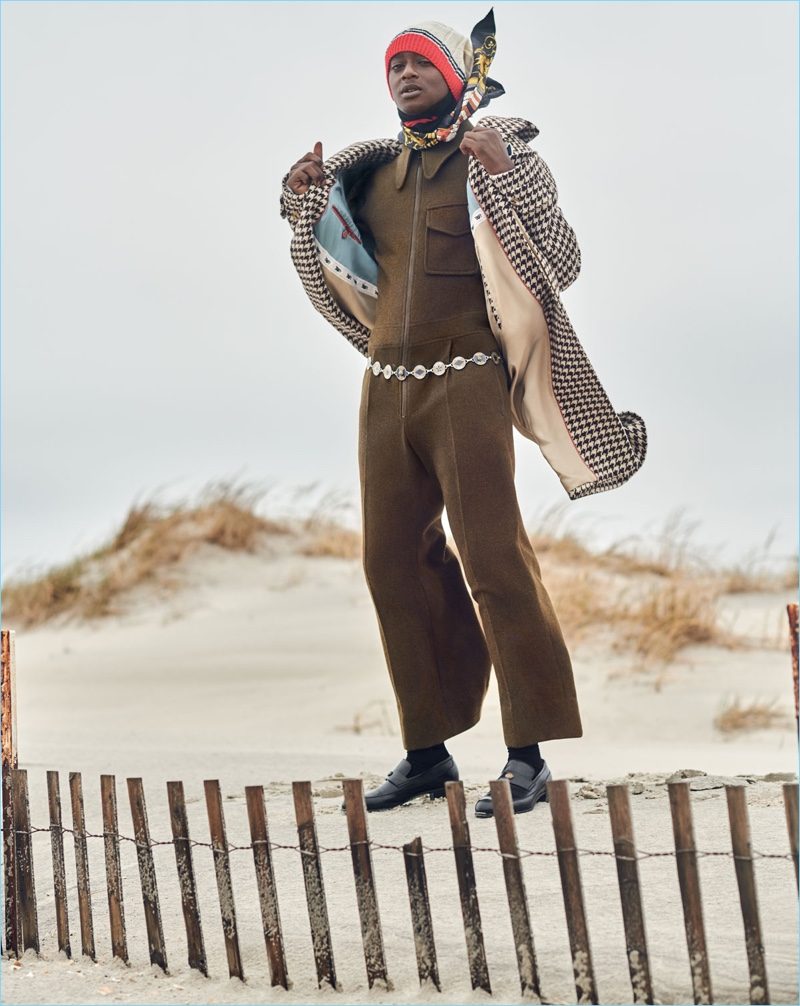 Barneys New York links up with rapper Buddy for its latest feature. Bruno Staub photographs the 24-year-old artist in suave fall-winter 2018 fashions. Taking to the studio and beach, Buddy wears brands such as Lanvin, Gucci, and Paul Smith. The California rapper also talks to Barneys about blurring the line between hip-hop and politics.
Related: All Things Considered | Mike Guenther Dons Brioni for Barneys
You gotta make that energy. I don't think I'd get the right conversation going with people if I [approached] rapping as, like, standing at a podium. Buddy continues, My rap [is] a bridge from where I'm coming from, to the rest of the world. Take your facts, but put them over a tight beat. Then you get their attention. Read more at Barneys.com.
Buddy for Barneys New York