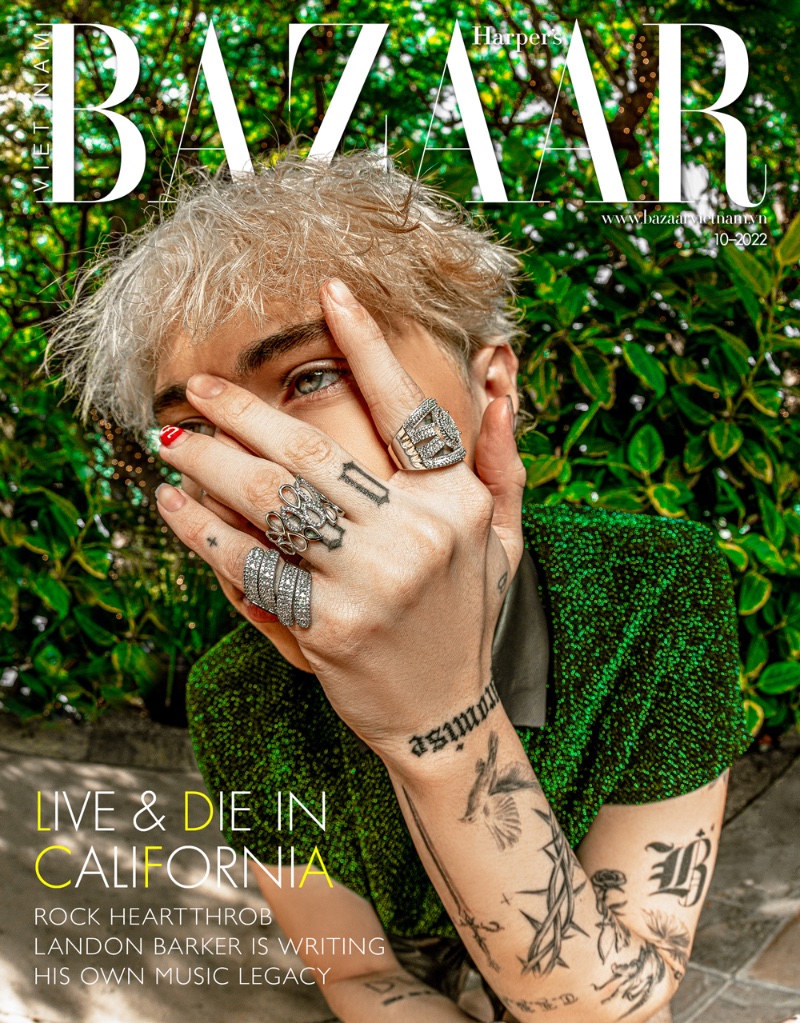 Harper's Bazaar Vietnam has a new digital cover with Landon Barker. Photographed by Mastermind for the accompanying photoshoot, the 19-year-old musician stands out with a free-spirited appearance. Landon's aspirational look is due in part to his collaboration with Jonathan Marc Stein. Landon worked with the designer to create unique pieces for the Harper's Bazaar Vietnam photoshoot.
From an unexpected play on textures to modern tailoring, Landon's looks take inspiration from his style and his father, Travis Barker. Landon acknowledges the enormous influence his father has had on his life: "Thanks to him, I realize what it is to pursue my passion, doing what it takes to achieve my dreams, but also make time for my loved ones, and not take that time for granted," Landon says.
Landon Barker for Harper's Bazaar Vietnam
Meanwhile, stylist Olivia Sendra elevated Landon's ensembles with Camilla Seretti accessories. The jewelry brand's Sepi, Webster, and Wescott rings give contemporary sparkle. Landon also makes a statement in a Mekahel chain necklace by Camilla Seretti.
Landon Barker discusses the popularity of his single Die in California with Machine Gun Kelly. "It's all been a blessing for me, and I'm grateful for it all. I have been very busy working on some new records that I'm looking forward to releasing."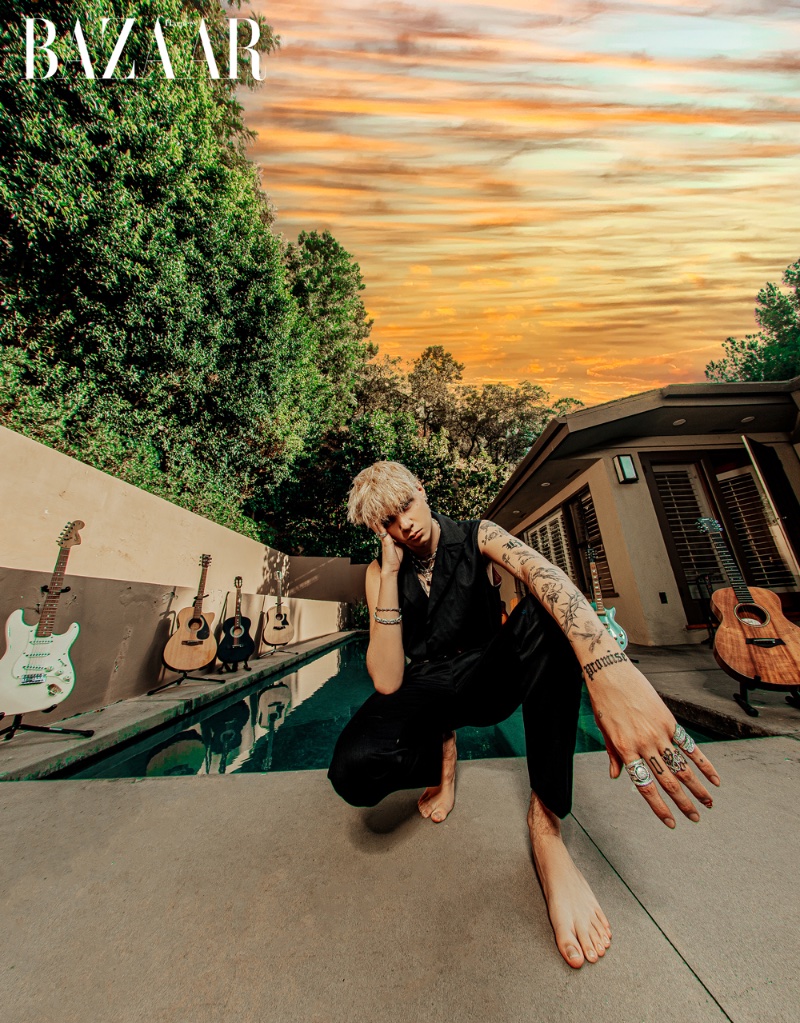 Landon elaborates on his relationship with Machine Gun Kelly. "As a performer and creative in general, it has been inspiring." The musician adds, "Being able to share the stage with MGK a couple times now, and reflecting on how the song came together has been a consistent source of inspiration for me."