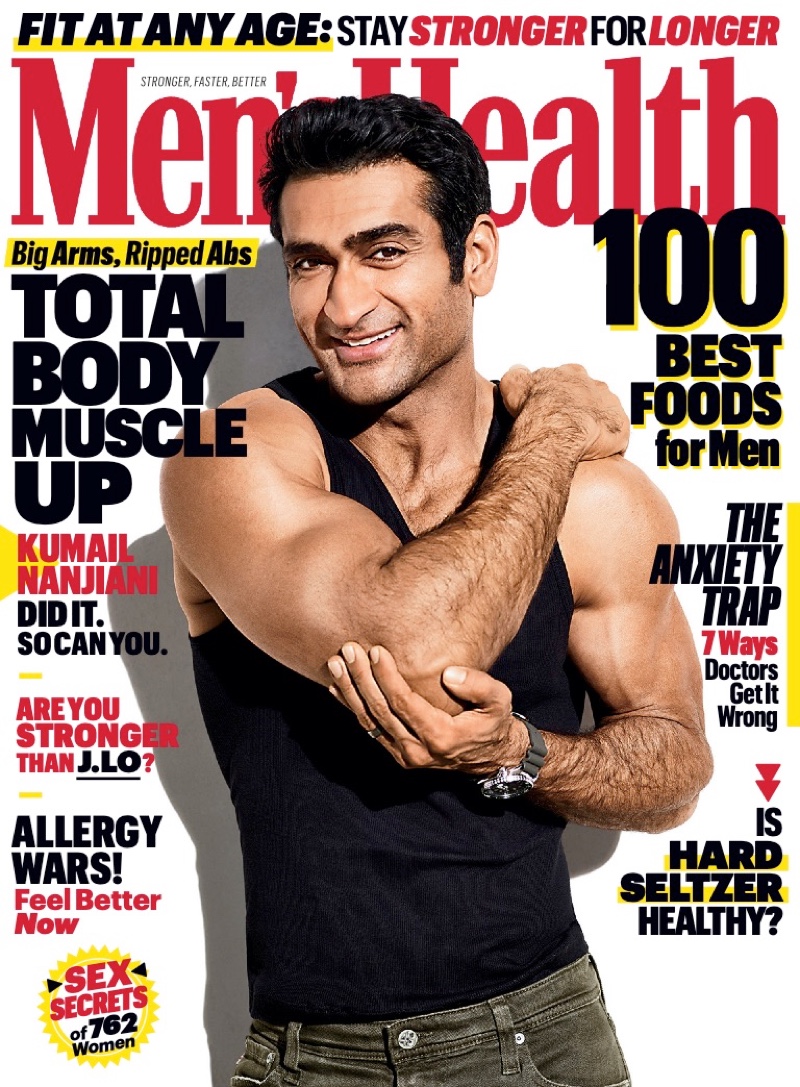 Kumail Nanjiani shows off his body transformation and his wicked sense of humor for the April 2020 issue of Men's Health. Recreating iconic leading man film scenes, Nanjiani connects with photographer Emily Shur. The Eternals star channels movie stars such as Tom Cruise and Bruce Willis, recalling classics like Top Gun and Die Hard.
The 41-year-old actor joins the ranks of Chris Pratt and Paul Rudd as the latest funnyman to join the Marvel universe. It was a pipe dream, but I was very strategic about it, shares Nanjiani. I was like, I don't want to be just part of the Marvel movie; I want to be a Marvel superhero.
Related: Maluma Relaxes Poolside with Men's Health, Talks 'Marry Me'
Revealing his fit body transformation for The Eternals, Nanjiani easily became a trending topic and received praise. However, working out for his jaw-dropping results didn't come without self-doubt. Nanjiani confesses, I don't want to discount people who genuinely have debilitating body issues. I don't have that. But I did start getting some body dysmorphia. I'd look in the mirror, and I'd see my abs – and when I looked again, they would fade. I would just see the flaws. Read more at MensHealth.com.
Kumail Nanjiani Men's Health Photo Shoot