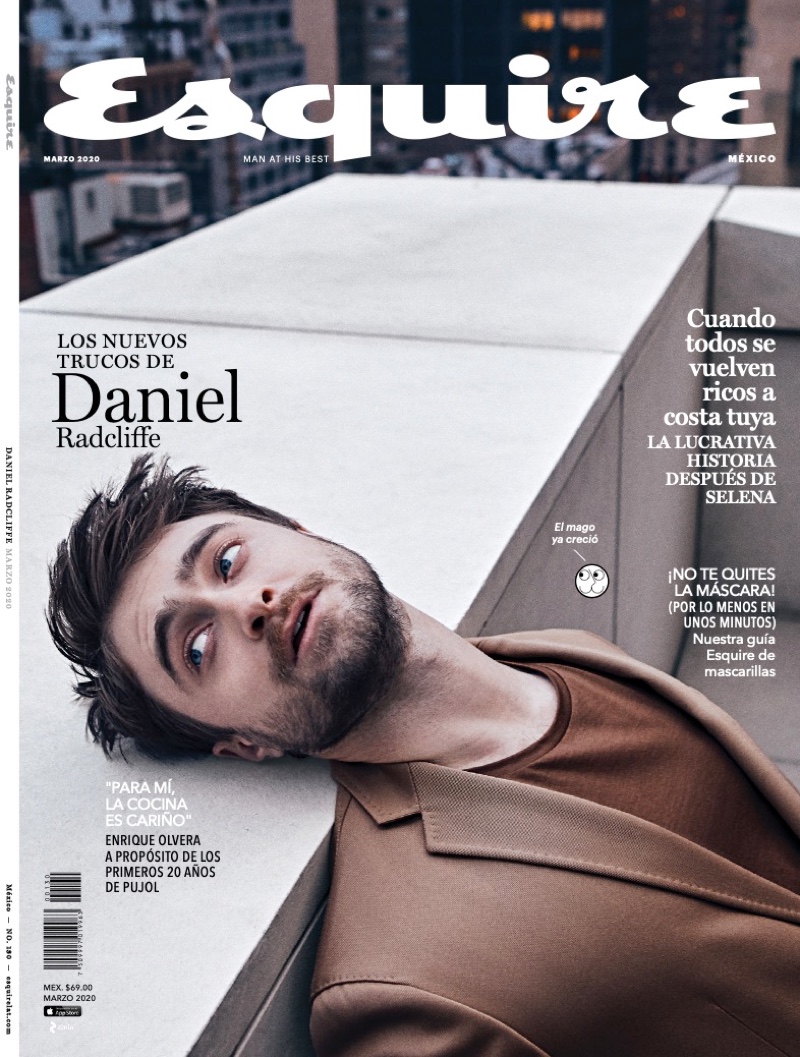 Daniel Radcliffe is the latest cover star for Esquire México. The star of Escape from Pretoria, the 30-year-old actor links up with the magazine for its March 2020 issue. César Balcázar photographs Radcliffe for the accompanying photo shoot. Meanwhile, DaVian Lain looks after styling. He outfits Radcliffe in smart menswear from brands like Michael Kors and Tod's.
Related: Daniel Radcliffe Covers Esquire Middle East, Talks 'Jungle'
Radcliffe talks to the magazine about starting acting young with the successful Harry Potter franchise. In a translated quote, he shares, If you're famous at 13 or 14, you may reach 20 and realize that you don't like acting. Then everyone will say that you are a failure. However, I am lucky, because it was not my case and I was always surrounded by good people. Read more at EsquireLat.com.
Daniel Radcliffe Esquire México Photo Shoot