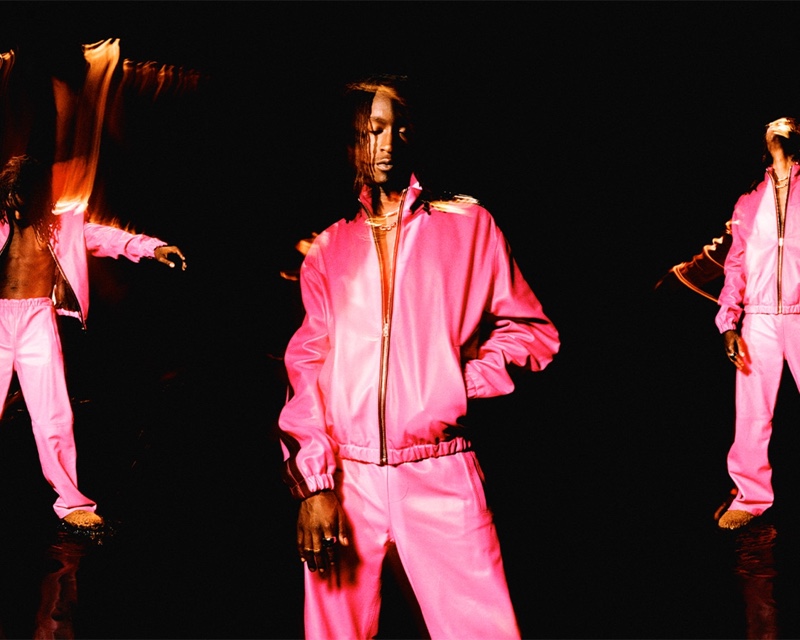 Marni Mania is the name of the first unique Marni capsule collection for Mr Porter. The upscale retailer celebrates the launch of the 26-piece collection by adding a new entry to The Journal. Rapper KayCyy is front and center in the Marni collection, linking up with photographer Danny Kasirye. Meanwhile, stylist Otter Hatchett outfits KayCyy in head-turning Marni looks that include a striped pink leather tracksuit, mohair sweaters, and a statement-making shearling jacket.
KayCyy in Marni for Mr Porter The Journal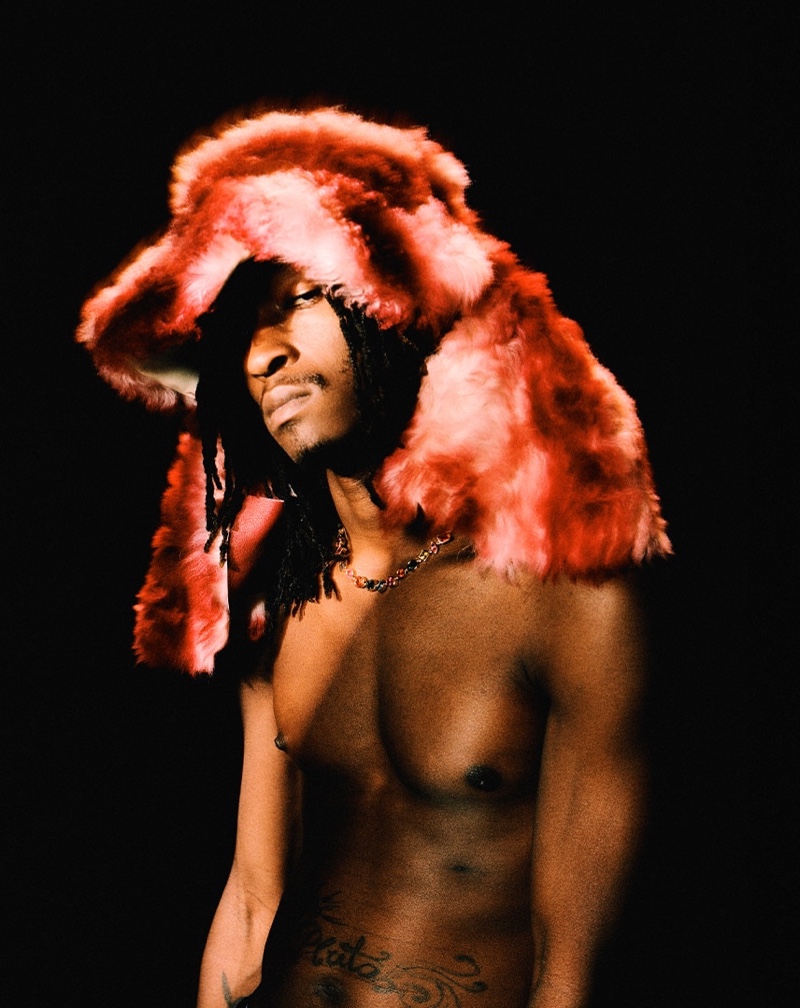 Marni creative director Francesco Risso connects with KayCyy for The Journal. KayCyy shares his affinity for the Marni brand. "You just know a Marni piece when you look at it," says KayCyy. "The ideas, the creativity, the stepping out of the box. And I love the fact that you talk about the people you work with as a family."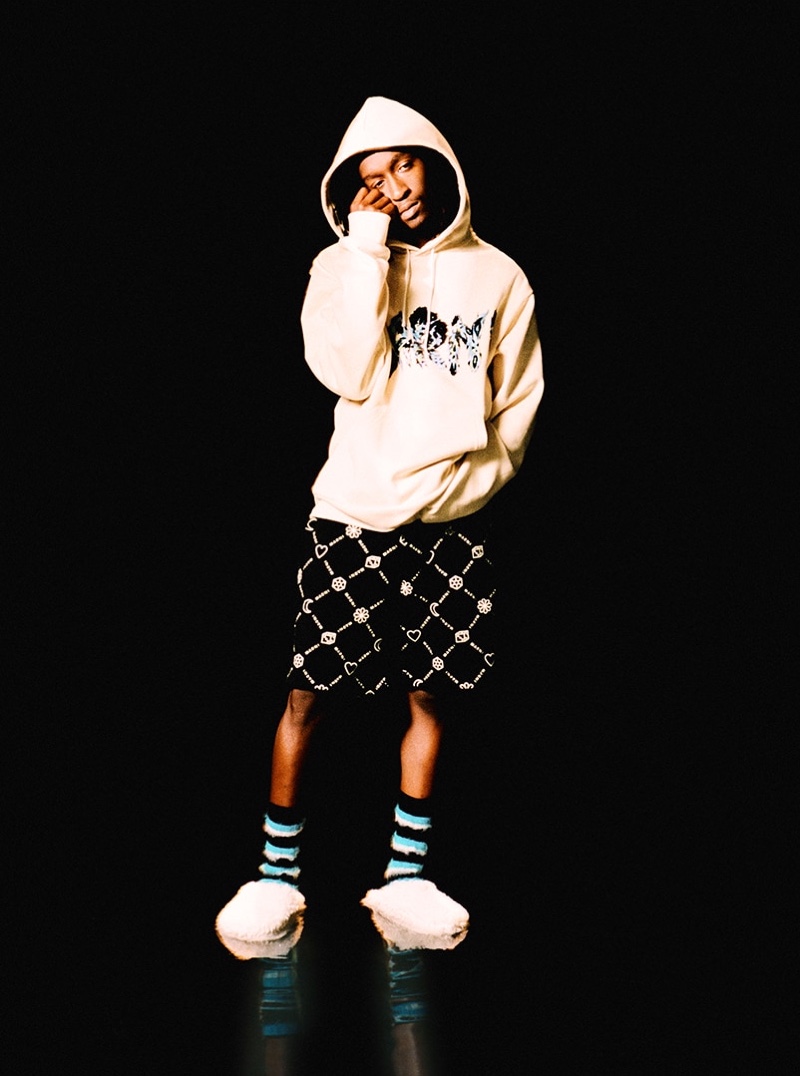 Francesco Risso explains his role as Marni's creative director, "I just don't like that whole egocentric thing." The designer shares, "It's been a huge exercise for me to get away from that typical fashion world structure: I'm trying to work in a circular way, rather than as a pyramid with me at the top."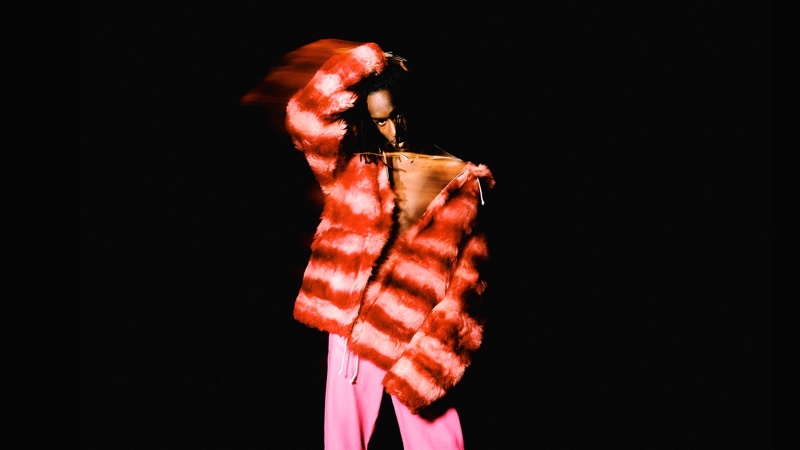 Risso confides, "I know I have so much to learn from the other people around me. I want everyone around me to feel free to give their interpretation of what they're seeing. Any kind of collaboration–with you, or with anyone else we work with at Marni–it has to be an exchange."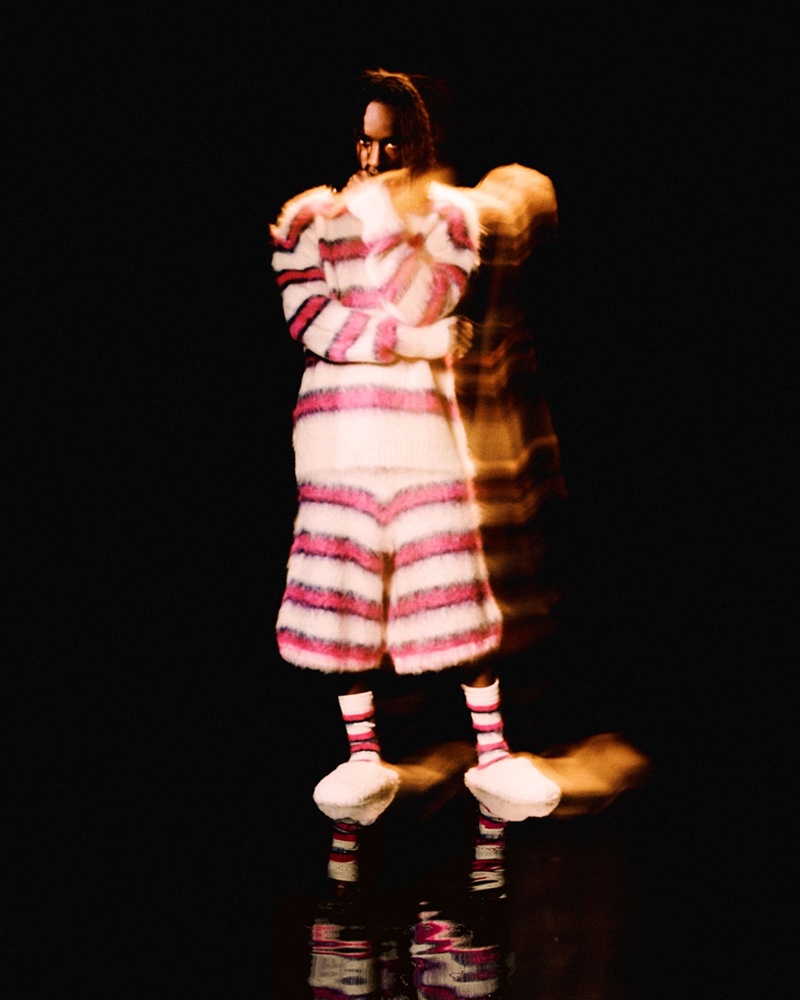 The exclusive Marni collection offered by Mr Porter consists of various items, ranging from clothes to accessories, and includes cotton-jersey t-shirts, shorts, socks, and more. "We are delighted to launch this first exclusive collection with our friends at Marni," says Mr Porter buying director Sam Kershaw.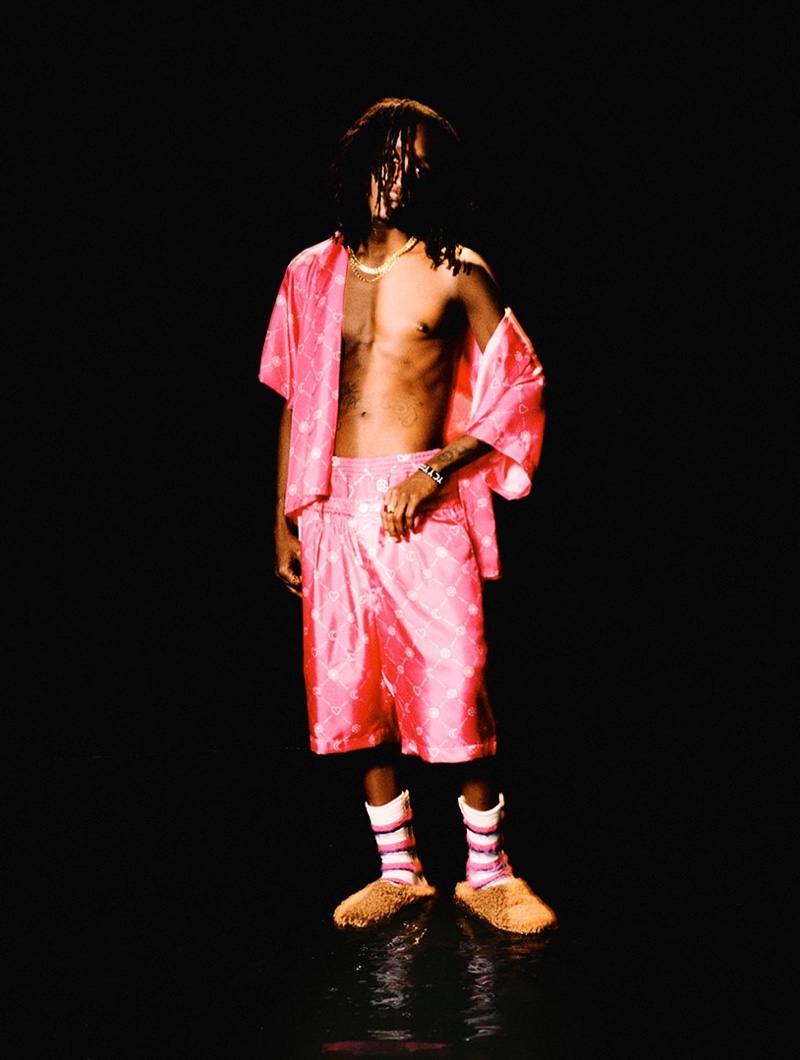 Kershaw explains, "The house continues to grow in cultural significance, attracting a new and exciting audience via its modern design aesthetic. There is a strong appetite for the brand among our customers, so we are pleased to have worked with Marni to create a special, original collection exclusively to them."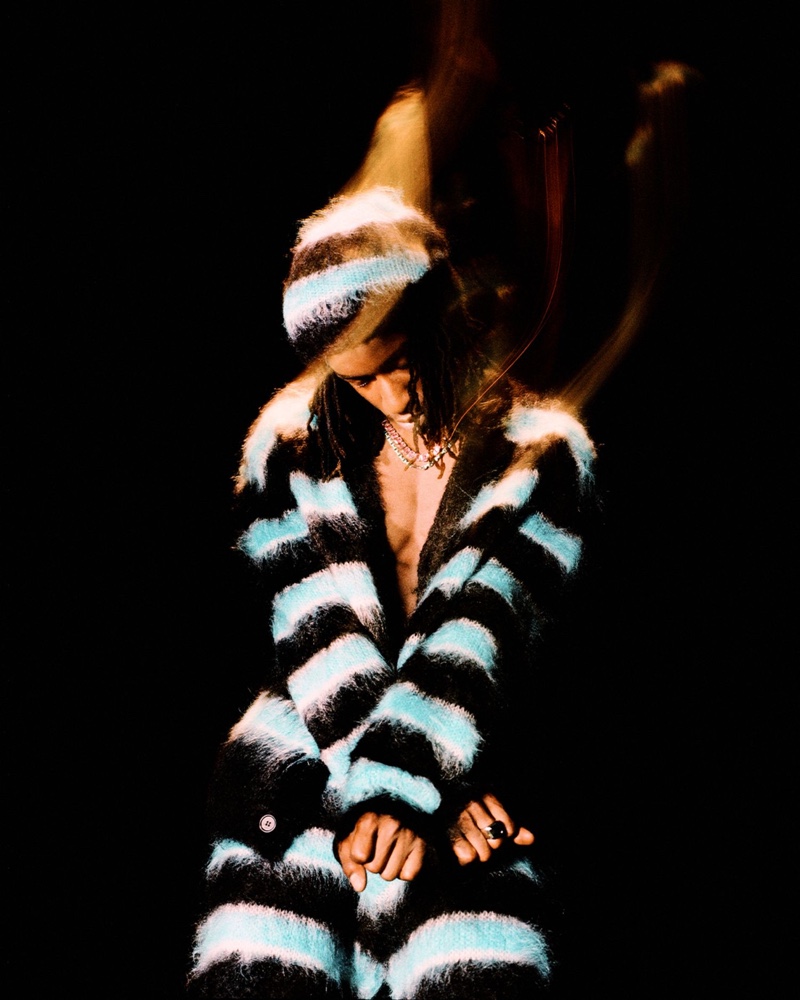 Marni for Mr Porter Collection