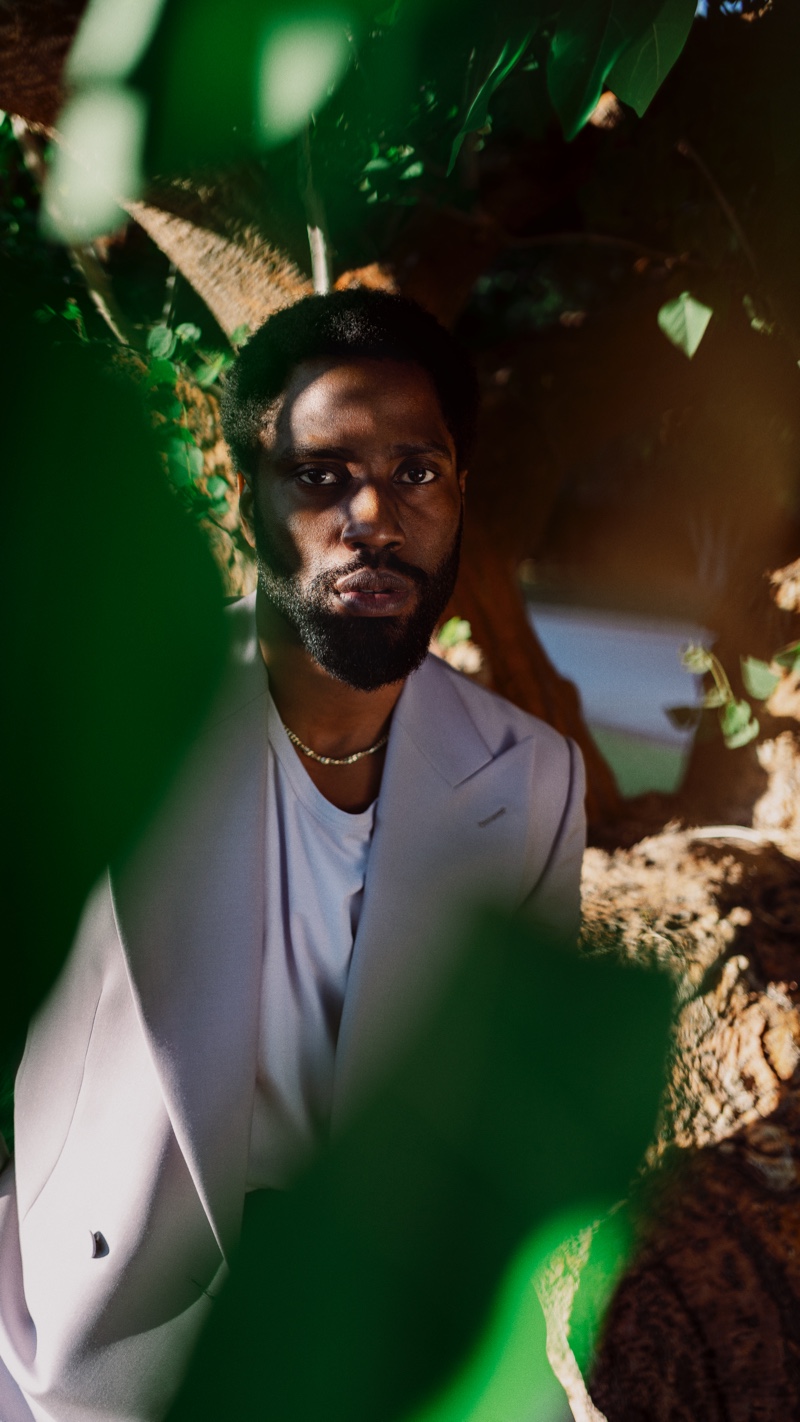 For one of its latest features, men's fashion retailer Mr Porter links up with John David Washington, one of the stars in Christopher Nolan's Tenet. Under normal circumstances, Washington would be on the road, promoting his new film. However, with the movie delayed because of the ongoing pandemic, the 36-year-old son of Denzel and Pauletta Washington is staying home with his parents in Beverly Hills.
Related: Tom Rhys Harries Stars in Mr Porter Shoot, Talks 'White Lines'
Talking about how much he loves spending lockdown in his family home, he jokes, "I actually feel like the parent sometimes." Washington admits to feeling frustrated by the delay, but he explains, "it's like your child. You want to send it to the best school, even if you have to wait a semester."
John David Washington for Mr Porter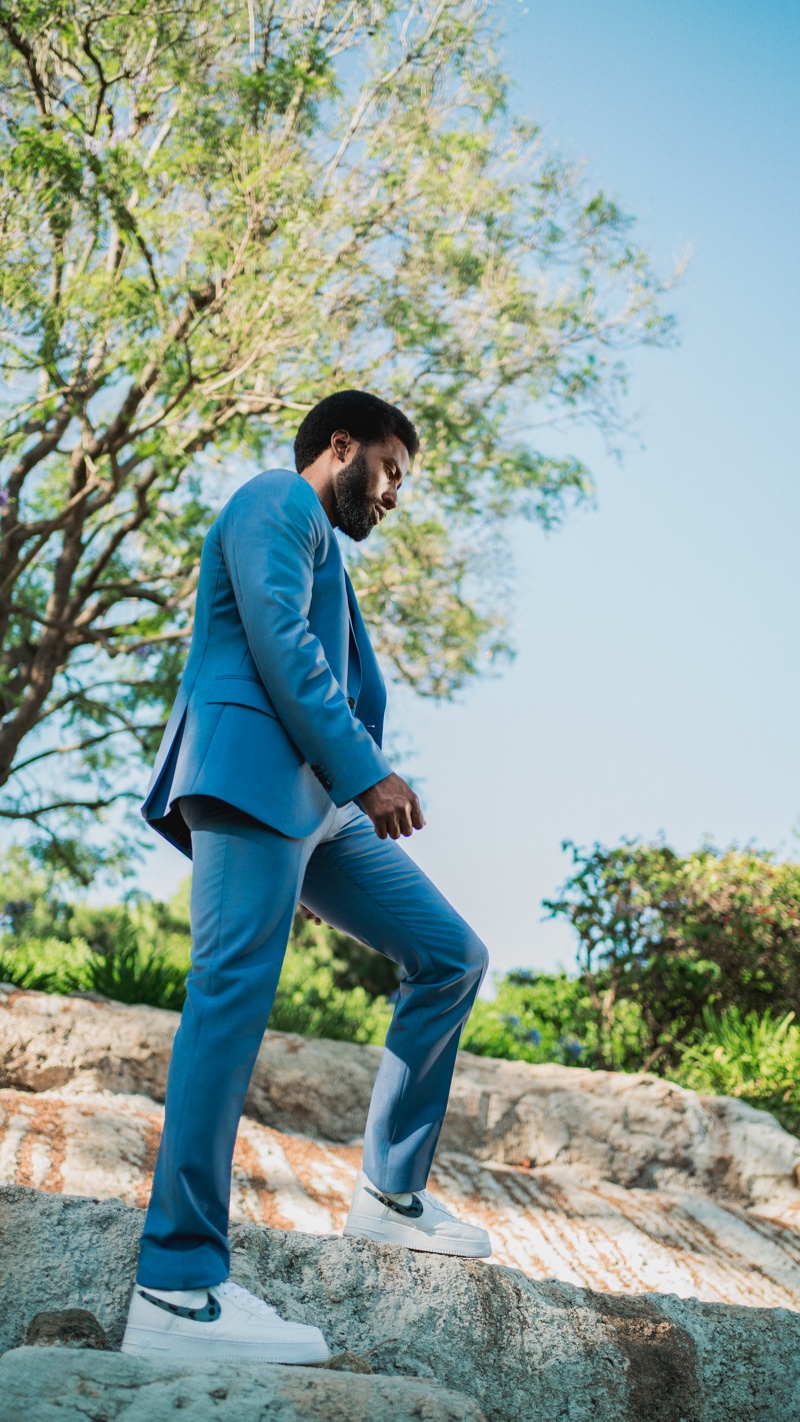 Styled by Otter Jezamin Hatchett, Washington looks sharp in the accompanying Dominic Miller photoshoot. He wears a sky blue Paul Smith wool and mohair suit with a Mr P tee and shows off a double-breasted mohair and wool tux by Maximilian Mogg.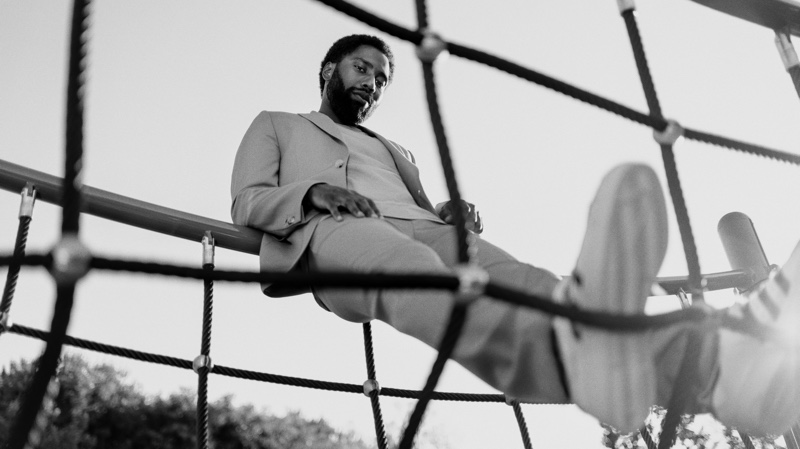 The Tenet actor is undoubtedly on the verge of stardom, but his career started on a different path. Out of college, he played in the NFL, partly to escape the shadow of his father. When an injury ended his football career in 2013, he turned to acting instead, appearing in several movies such as Spike Lee's 2018 film BlacKkKlansman.
Switching gears, Washington discusses the racial inequality in America. He recalls that his father's 1989 film Glory affected him as a black six-year-old attending private school. The movie tells the story of an African American regiment in the Union Army whose soldiers received less pay than their white counterparts while being denied essential supplies. Their white commander takes a stand for them. From that, Washington realized that some people would judge him on his human qualities no matter the color of his skin.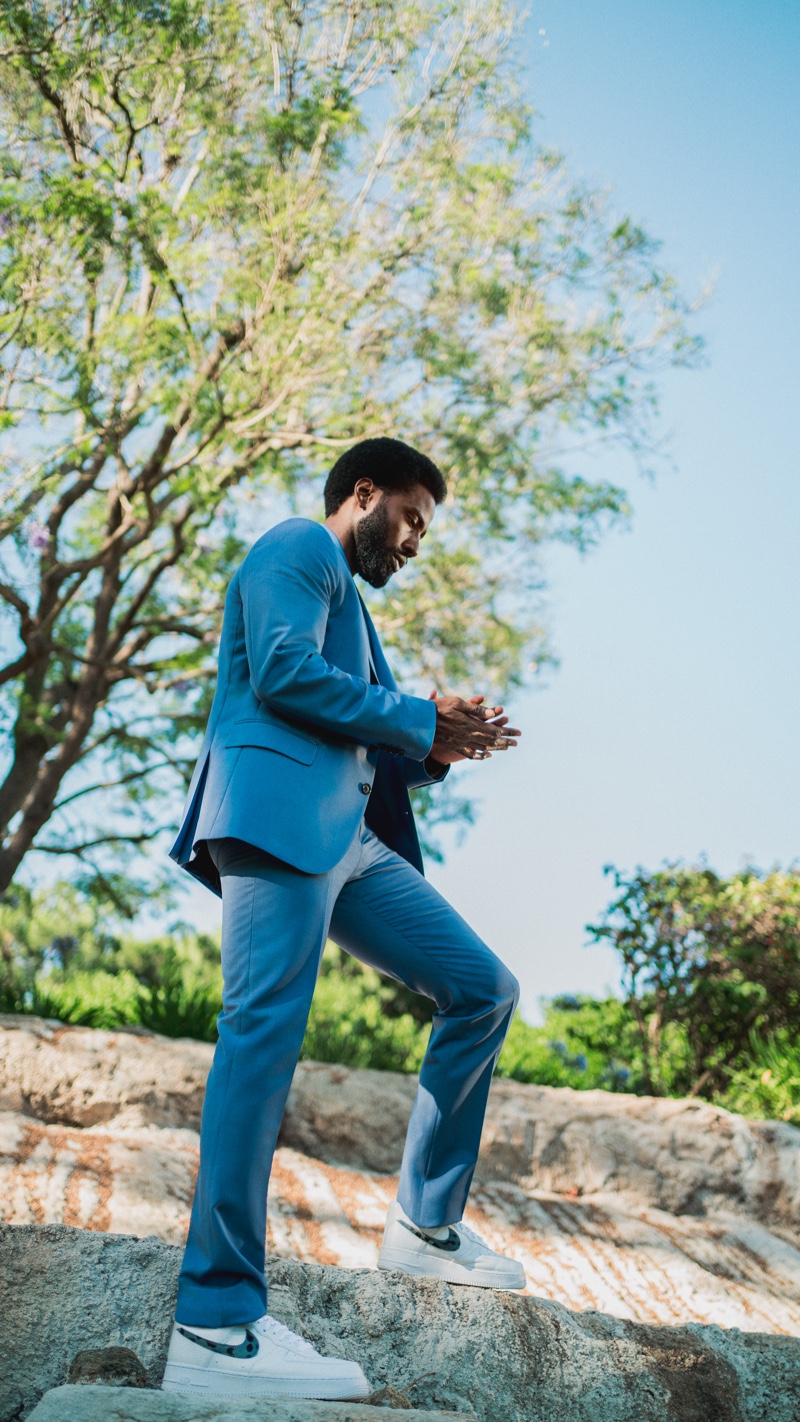 What gives Washington hope for change, as he explains, is the "amount of people that don't look like me on the front lines" of Black Lives Matter protests, which have "a real understanding of what the problems are." He clarifies, "Not because it's cool, not because they feel guilty. Because they are enraged."