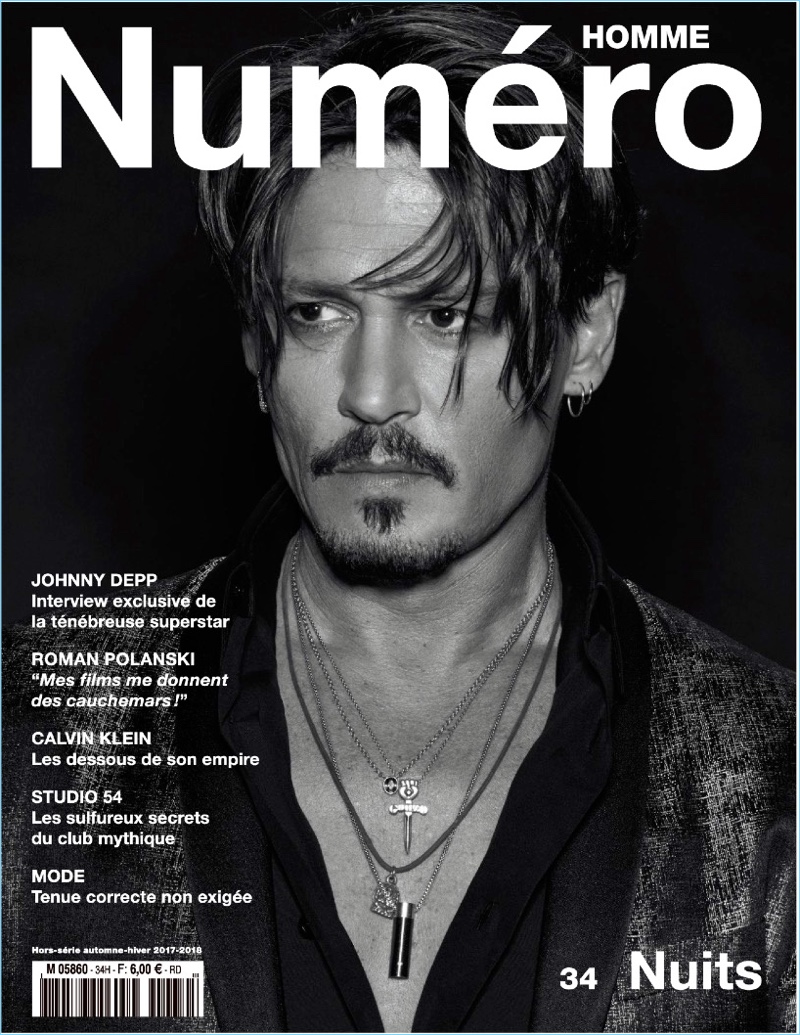 Johnny Depp is Numéro Homme's fall 2017 cover star. The Hollywood legend connects with photographer Jean-Baptiste Mondino. The current face of Dior Perfume Sauvage, Depp wears Dior Homme for the outing. Depp talks to Numéro Homme about watching his movies.
The 54-year-old actor reveals that he tries not to. He adds, "I had to a couple of times because I wanted to make sure the cut was okay, but I would rather remain ignorant of what the final deal is."
Related: Javier Bardem Covers British GQ, Talks Johnny Depp
Depp continues, "It's easier for me to just do the job, play the character and once they say 'you're done', it's almost like it's none of my business. I feel better not seeing what they call the 'end product.'"
Explaining why he doesn't want to watch his work, Depp offers, "I would rather just walk away with the experience, which allows me to remain less conscious of whatever those weird definitions people use are–like fame and all that stuff–and enables me to remain as clear as possible." Read more on Numéro.com.
Johnny Depp Numéro Homme Photo Shoot