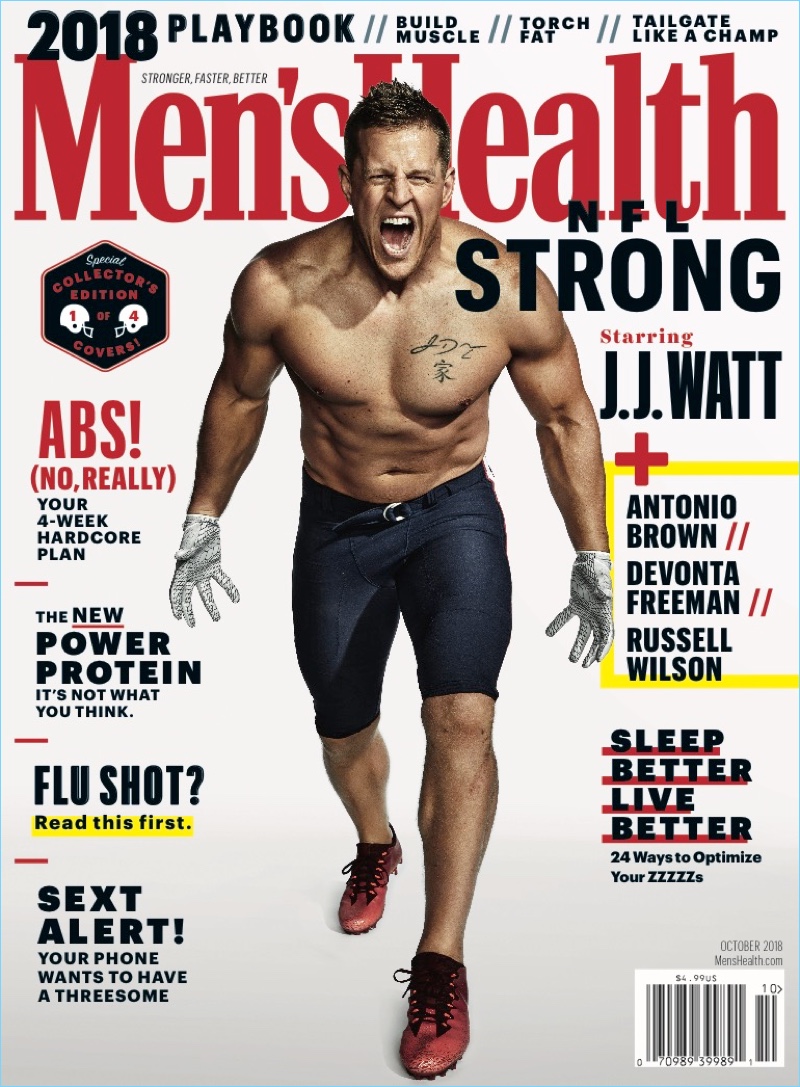 Men's Health has football on the mind as it approaches its latest issue. The magazine taps four cover stars from four different NFL teams as its newest cover men. J.J. Watt, Russell Wilson, Antonio Brown, and Devonta Freeman cover the issue. They all bring their A game, taking to the studio and hitting poses respective to their positions on the field. The leading athletes talk about everything from mental health to staying on top of their workouts.
Related: John Krasinski Covers Men's Health, Discusses Staying Fit
J.J. Watt for Men's Health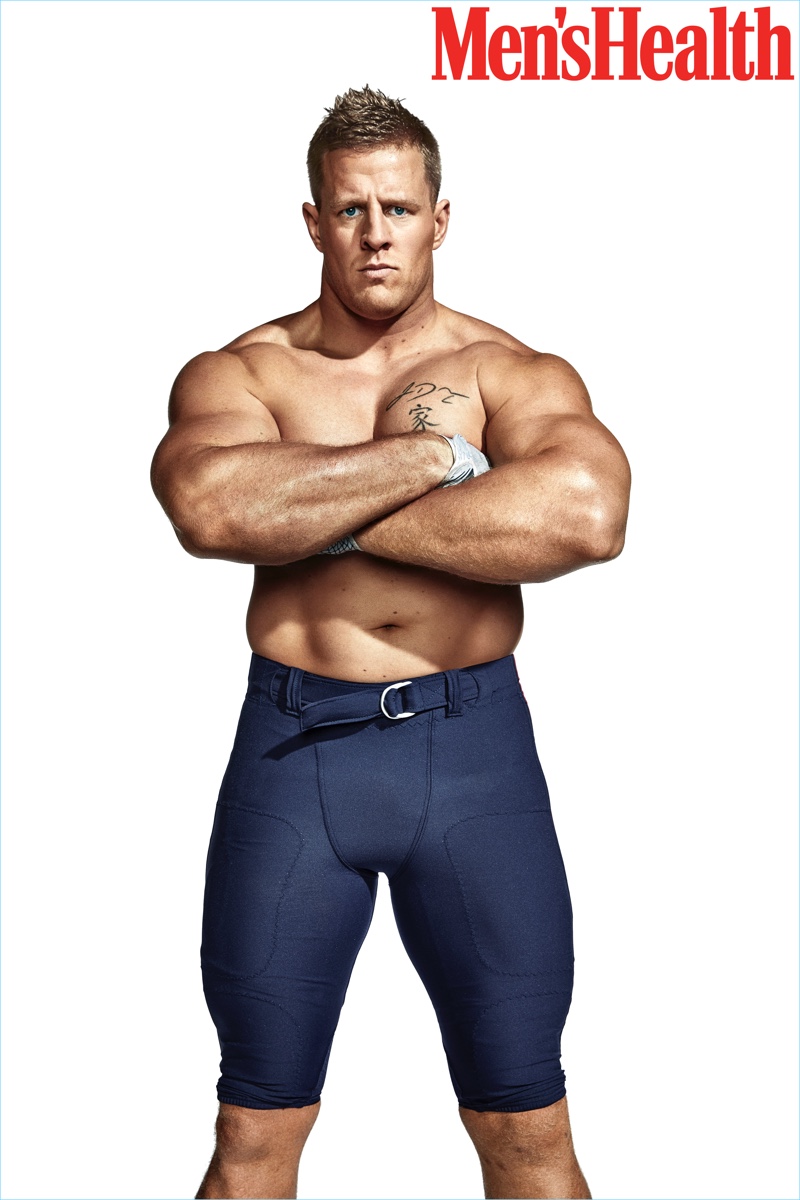 J.J. Watt on the mental challenges of rehab:
It's constant. You have good days and bad days, and it's easy to wallow and pity yourself. It's not like I said, 'I'm going to attack every day.' I had very difficult days. I'm lucky to have incredible friends, family, and a girlfriend. They pick you up on tough days.
Russell Wilson for Men's Health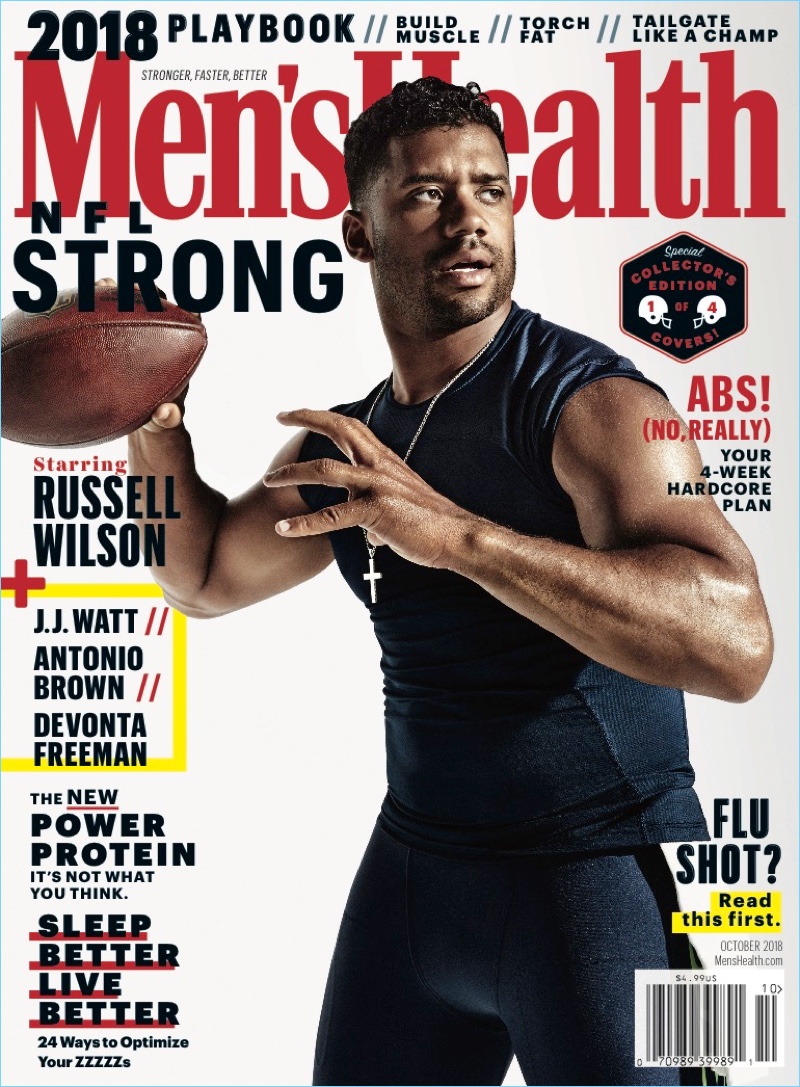 Russell Wilson on mental health and changing the stigma:
I think about how in our schools today if someone goes to the guidance counselor, people think that person is weird. I want to change that thought. How can we learn from other people? How can we learn from the experience of failure? I've been working with a mental-conditioning coach, Trevor Moawad, for years.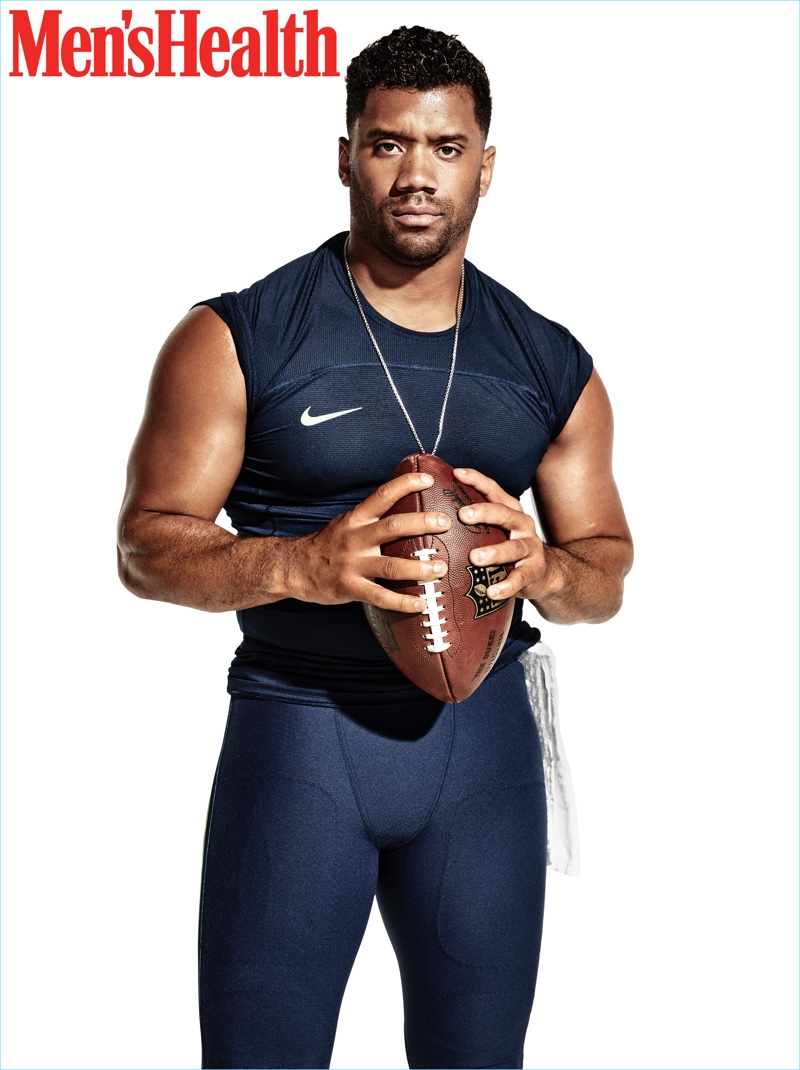 Devonta Freeman for Men's Health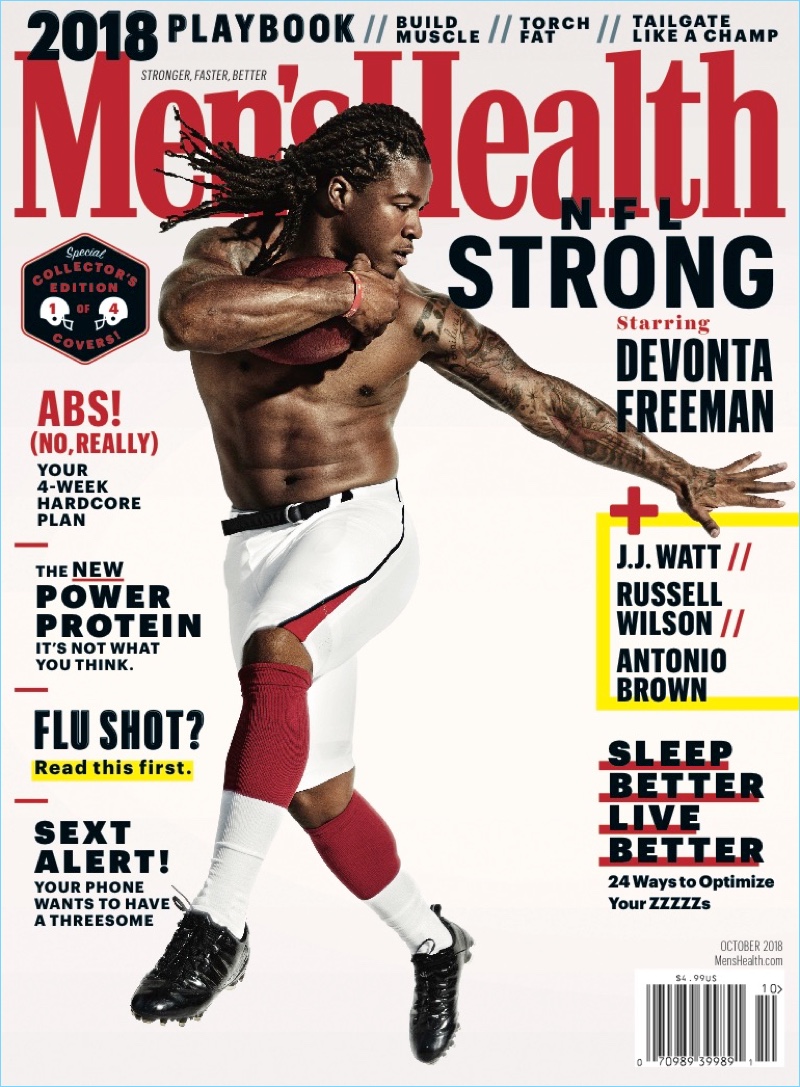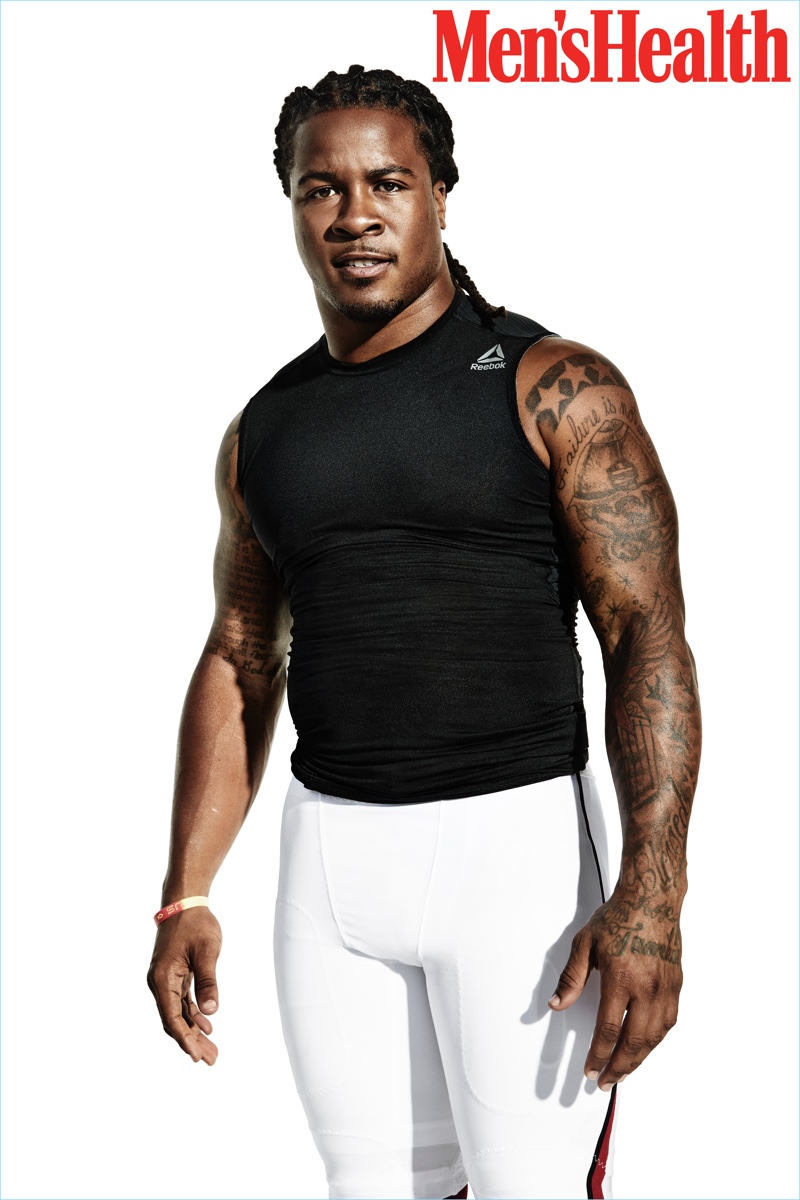 Antonio Brown for Men's Health