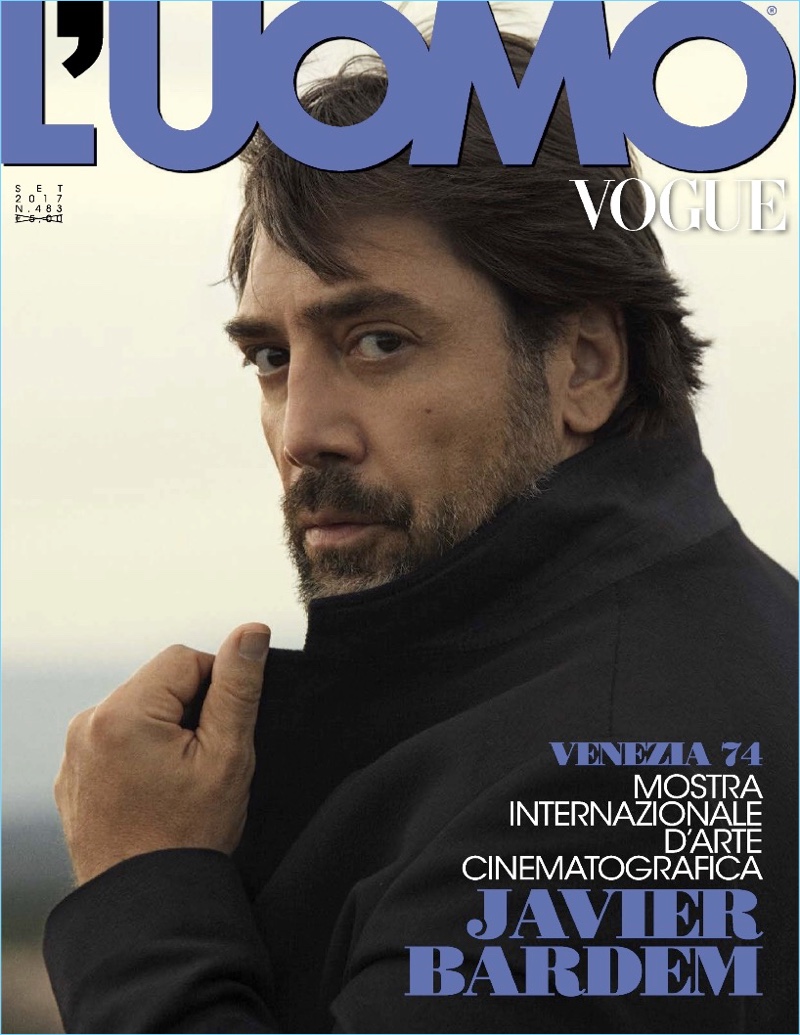 Mother! actor Javier Bardem covers the September 2017 issue of L'Uomo Vogue. The Spanish actor returns to the pages of the magazine with a feature by photography duo Sean & Seng. Appearing in dramatic images, Bardem dons a wardrobe, courtesy of stylist Max Clark. He sports suits and smart essentials such as a turtleneck. Bardem's ensembles include brands like Prada, Sunspel, and Gucci.
Related: Javier Bardem Covers British GQ, Talks Johnny Depp
The 48-year-old actor also talks to L'Uomo Vogue about working with Jennifer Lawrence on Mother!. Bardem says, "She is a great part of the equation. Being as young as she is, she's such a beautiful, loving, caring, fun, intelligent and super talented actress. The first time we met I knew she'd be a joy to work with. And she was."
Bardem continues, "She will go to pieces in a second–she's totally fearless. She always worked with no net, in the sense that she goes as far as needed. But the most amazing thing is, she comes back to herself right after the scene, in a second. I said: 'How do you do that? It's like magic! You went there, you came back, you're safe–how the f**k do you do that?' I go there, I will get lost, and it will take me days to get back! Ok, a couple of hours. But she's like, 'Nah, it's just a game…' Ok, lucky you!" Read more on Vogue.it.
Javier Bardem L'Uomo Vogue Photo Shoot