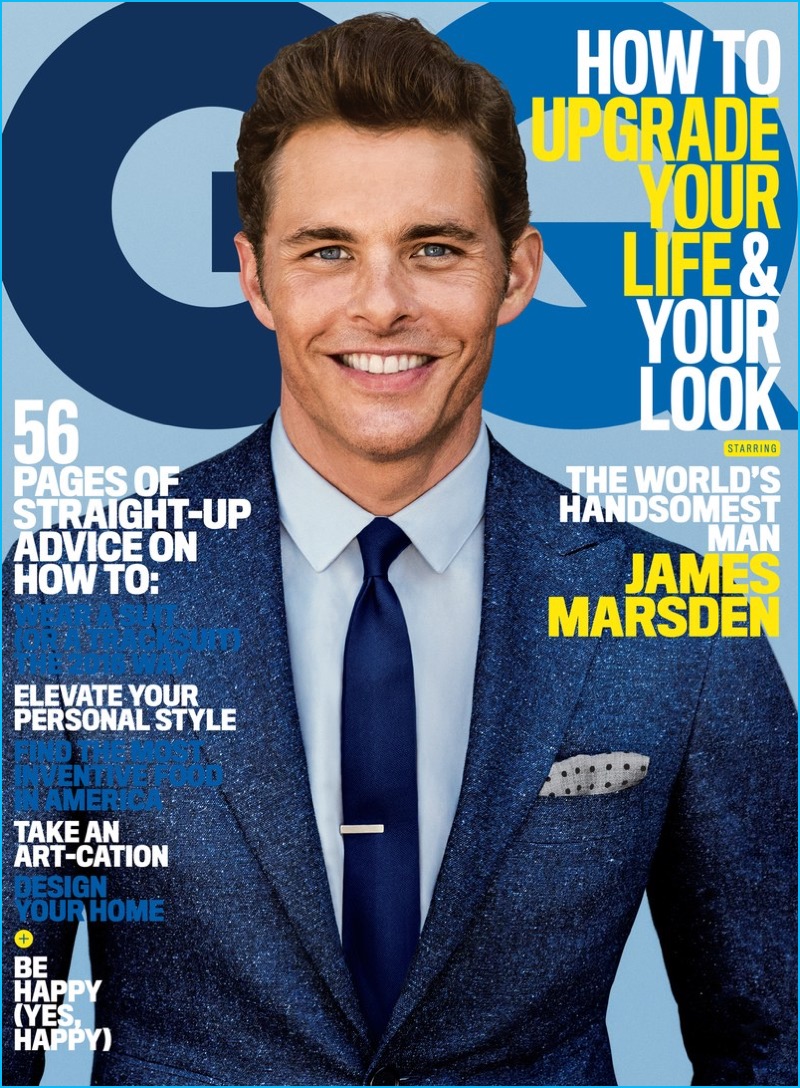 The star of HBO's new series, Westworld, James Marsden, covers the October 2016 issue of American GQ. Donning sharp fall suiting for the cover story, Marsden connects with photographer Sebastian Kim. Dashing in a mix of tailored numbers and knits with smart men's socks, the 43-year-old actor is captured in brands such as Joseph Abboud, J.Crew, and Michael Kors.
Related: James Marsden Dons Tuxedo for GQ Style Taiwan Debut Cover Shoot
Reflecting on his career with the magazine, Marsden shares, "If it wasn't me, I'd look at my stuff and go, 'He's been in everything. Turn on the cable, and he's on there. Good movie, bad movie, good movie, bad movie.' We all want to be great. Of course. Everybody wants that. I'd be lying out of my ass if I told you that I didn't want to be."
James Marsden GQ Photo Shoot
Discussing his developing career as an actor, Marsden explains, "When I was younger, I used to feel like, 'Yeah, there are certain roles out there that may go to other actors who are bigger than me and have more pull.' And that can be frustrating." Read more on GQ.com.