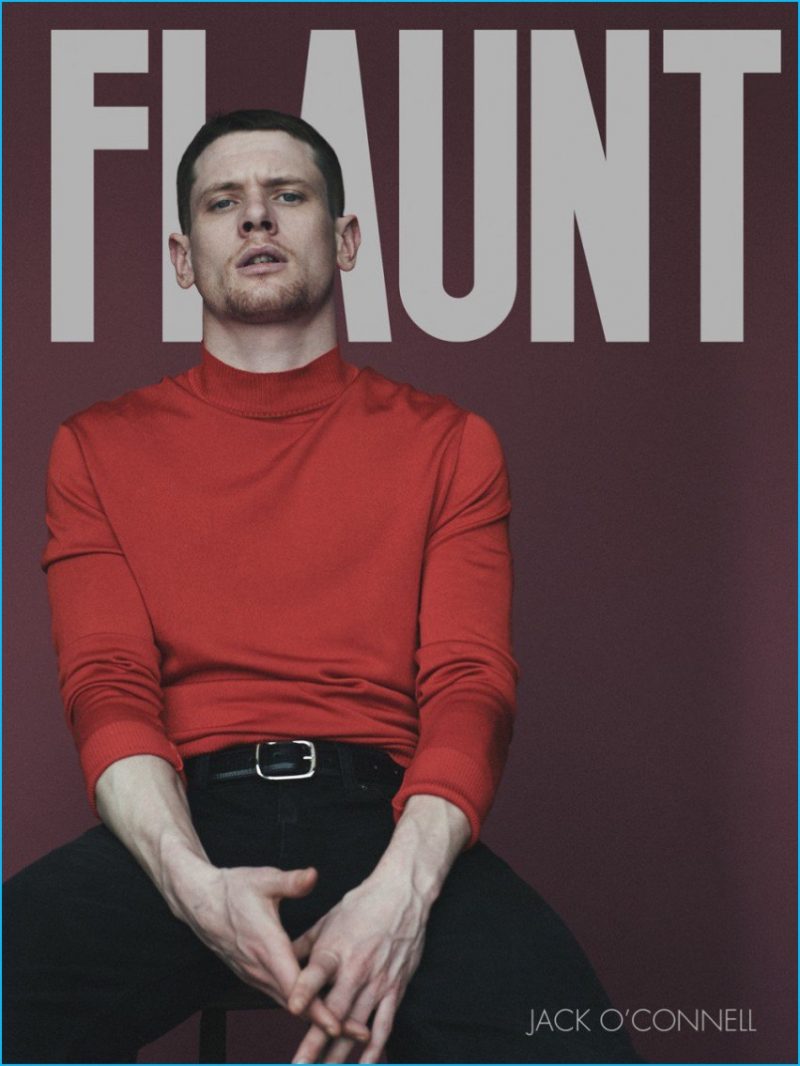 Money Monster star Jack O'Connell dons a red Tom Ford sweater as he covers the latest issue of Flaunt magazine. Sporting designer fashions for the outing, the English actor ventures outdoors for a casual photo shoot with stylist Garth Spencer and photographer Jason Hetherington.
Related: Jack O'Connell Makes a Case for Gucci's Monaco Check Suit
Discussing the Jodie Foster directed Money Monster, which centers around the studio of a gambling television show being taken hostage, O'Connell explains, "I think we have a responsibility as filmmakers, as storytellers, to remain relevant." The 25 year-old actor continues, "A lot of stories are told to distract us. By demonstrating it through a character that has been done-over, we can echo the voice of millions of people being stolen from." Read more on Flaunt.com.
Jack O'Connell Flaunt Photo Shoot