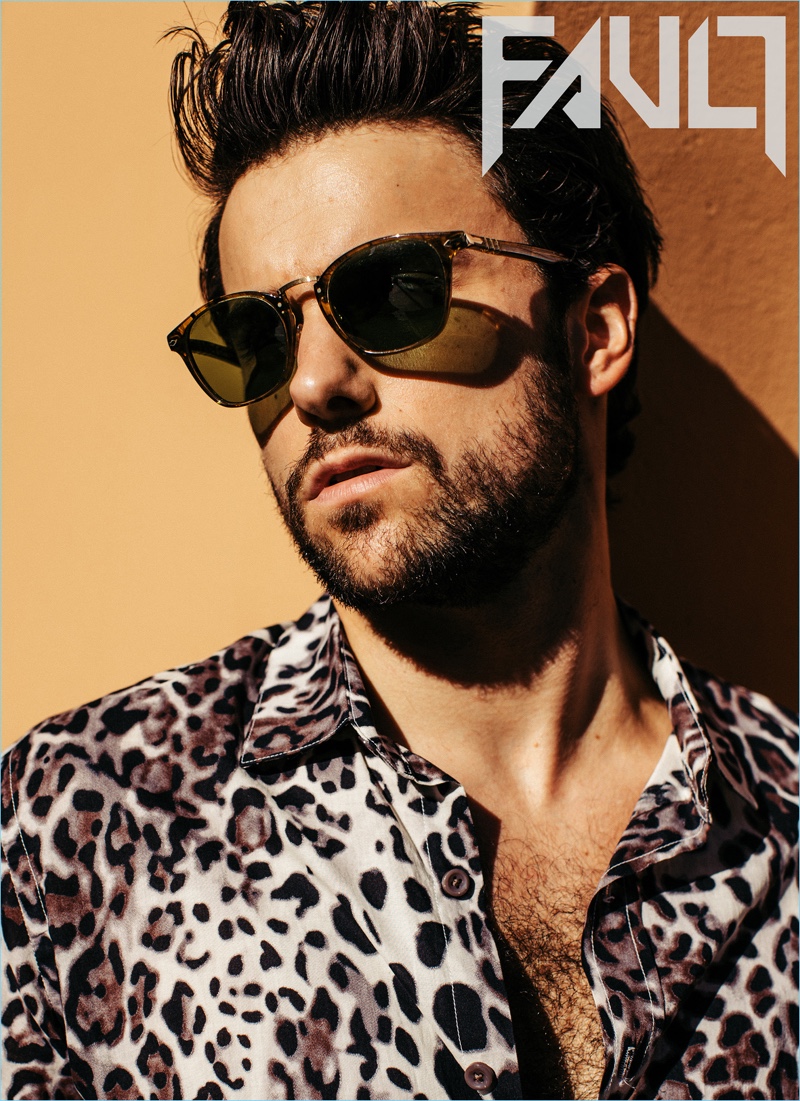 Jack Falahee stars in a photo shoot for Fault magazine. Joseph Sinclair photographs the How to Get Away with Murder actor with styling by Angel Terrazas. Linking up with the magazine, Falahee discusses playing Connor Walsh on the hit ABC series.
The 28-year-old actor explains, "Going into this, it was never written on the page that 'Connor Walsh is a homosexual'; so when it came to the first love scene I just thought, 'Wow this guy is willing to do whatever it takes to get ahead' and now I know that was the heteronormativity in my mind back then that was rationalising this whole aspect of his character."
Related: Jack Falahee Stars in Da Man Shoot, Discusses Playing HTGAWM's Connor
Falahee continues, "I've grown up with friends and family who aren't straight white males, so it was important for me to do Connor's character justice. The outpouring of love from the fans was so gratifying and humbling for me. Receiving messages from fans saying 'Connor and Oliver helped me come out to my parents' is deeply rewarding and to be any small part of the courage needed to come out will forever be a blessing to me." Read more on Fault-Magazine.com.
Jack Falahee Fault Photo Shoot