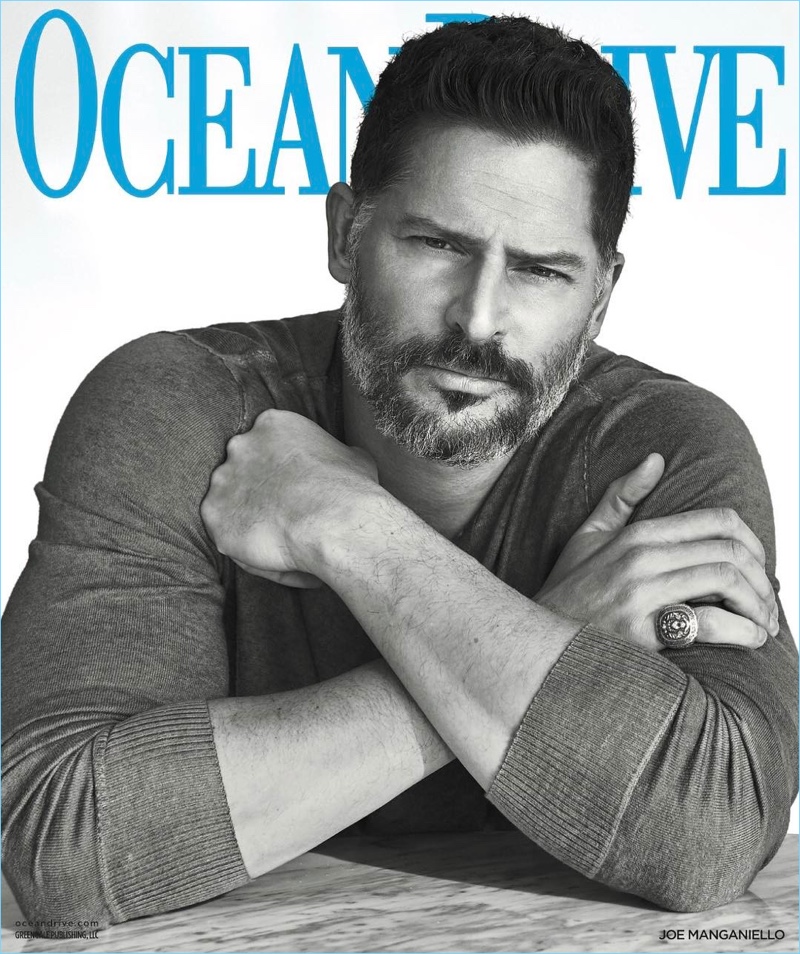 Sporting a John Varvatos henley, Joe Manganiello covers the April 2017 issue of Ocean Drive. Photographer John Russo comes together with stylist Wyman Chang for the accompanying photo shoot. Known for his great physique, Manganiello talks to the magazine about maintaining his figure.
Related: Joe Manganiello Covers Men's Health UK, Talks About New Workout
The 40-year-old actor shares, "Probably right around True Blood and Magic Mike—that chapter of my career where I had a lot of these physical roles—was a great excuse for me to see how healthy I could get. And what a difference it made."
Manganiello continues, "Heading into my 40s, I really thought, I'm going to be 40 in a couple of years; I should make sure that these years are healthy and I'm pushing as hard as I can. Because, for example, the trainer that I've had for the past seven or eight years [Ron Mathews] became the world's fittest man over 45, and so I looked at him as a model for me." Read more on OceanDrive.com.
Joe Manganiello Ocean Drive Photo Shoot