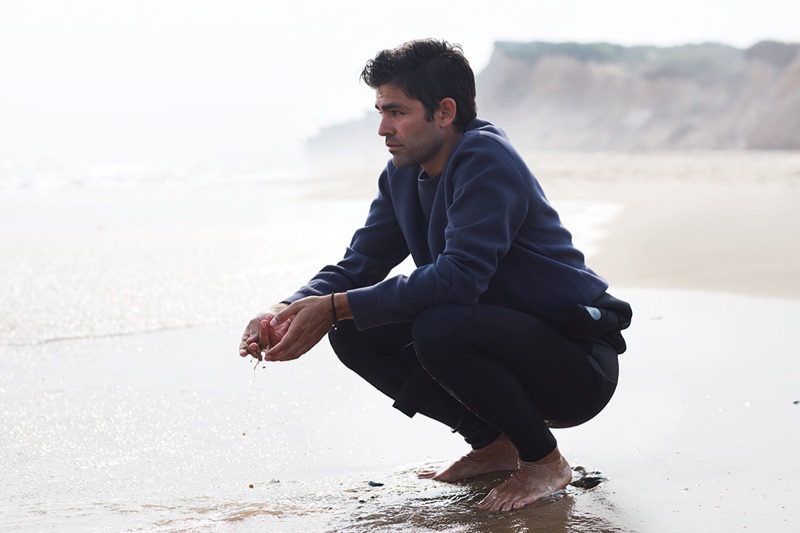 Alive puts the spotlight on Adrian Grenier and his activism on behalf of the environment. Connecting with the magazine, Grenier takes to the beach with photographer Ben Fink Shapiro and stylist Paul Frederick (See Management). Grenier discusses his work with Lonely Whale to eliminate the use of plastic straws to reduce the amount of waste that ends up in the ocean.
Related: Adrian Grenier Heads Outdoors for Essential Homme Cover Photo Shoot
Explaining his activism, Grenier explains, I'm looking to tell stories that are uplifting—[to] give people a sense of optimism and accessibility where they actually see themselves being part of the change. The Entourage actor continues, We're just asking people to do something very simple. But now that the gate has opened and now that people have joined us in participating, we have this momentum. Read more at Alive.com.
Adrian Grenier Alive Photo Shoot