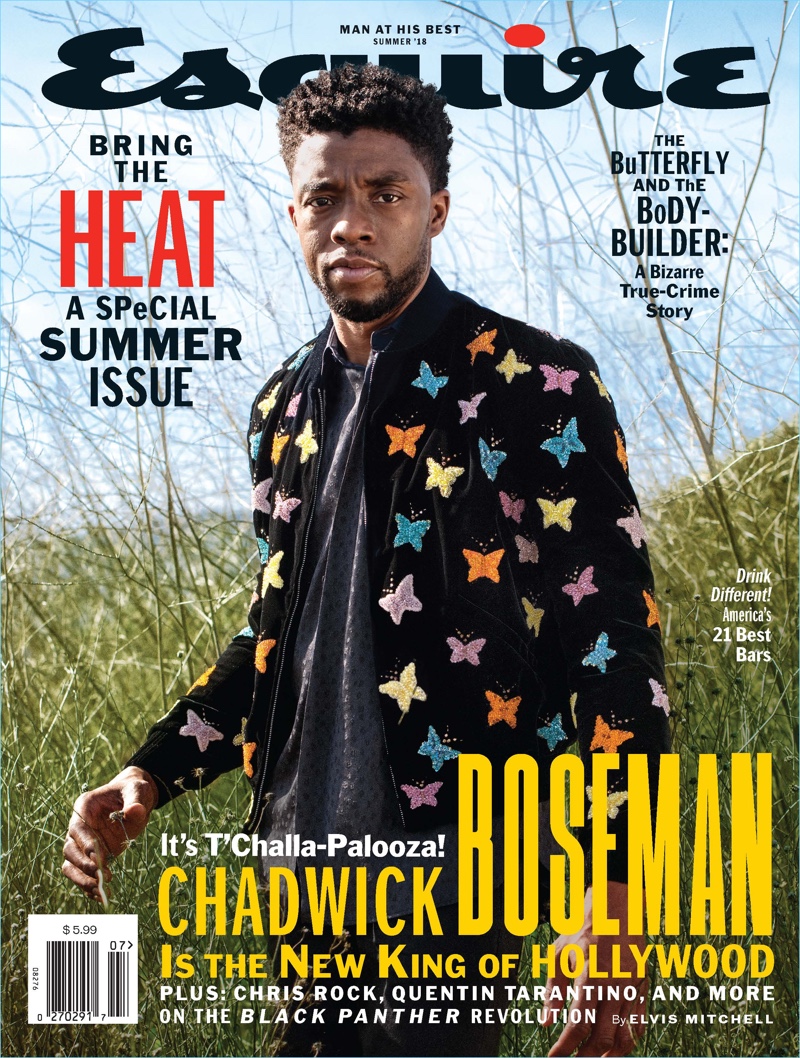 Black Panther star Chadwick Boseman covers the summer 2018 issue of Esquire. Photographer Melodie McDaniel captures Boseman for the feature. Reflecting his red carpet style, the spread includes bold fashion numbers from brands such as Saint Laurent and J.W. Anderson. On the heels of Black Panther's record-breaking success, Boseman discusses the movie.
Studios will very often tell you that movies with a black lead are not going to work overseas, says Boseman. That was the thing for me—this means something everywhere in the world. It could actually change how studios respond to [black] movies. You can no longer say definitively, Black movies don't work [outside of the U. S.].
Related: Chadwick Boseman Covers Rolling Stone & Essence, Talks 'Black Panther'
Boseman also talks about the studio treatment of black actors. He says, There have been clear examples of movie stars that are not given the same respect of even marketing a movie internationally. Boseman explains, If you see an international poster, very often, even though the movie will have a black star leading the movie, they won't have that movie star featured prominently on the poster.
Reflecting on his experiences, Boseman adds, I've had arguments with people about that. People don't know the kinds of battles you have to go through [as a black movie star]. If I'm saying I've gone through those battles, I can only imagine the battles that people before me have gone through. As long as the work is of quality, there should be no reason something shouldn't sell. Read more at Esquire.com.
Chadwick Boseman Esquire Photo Shoot