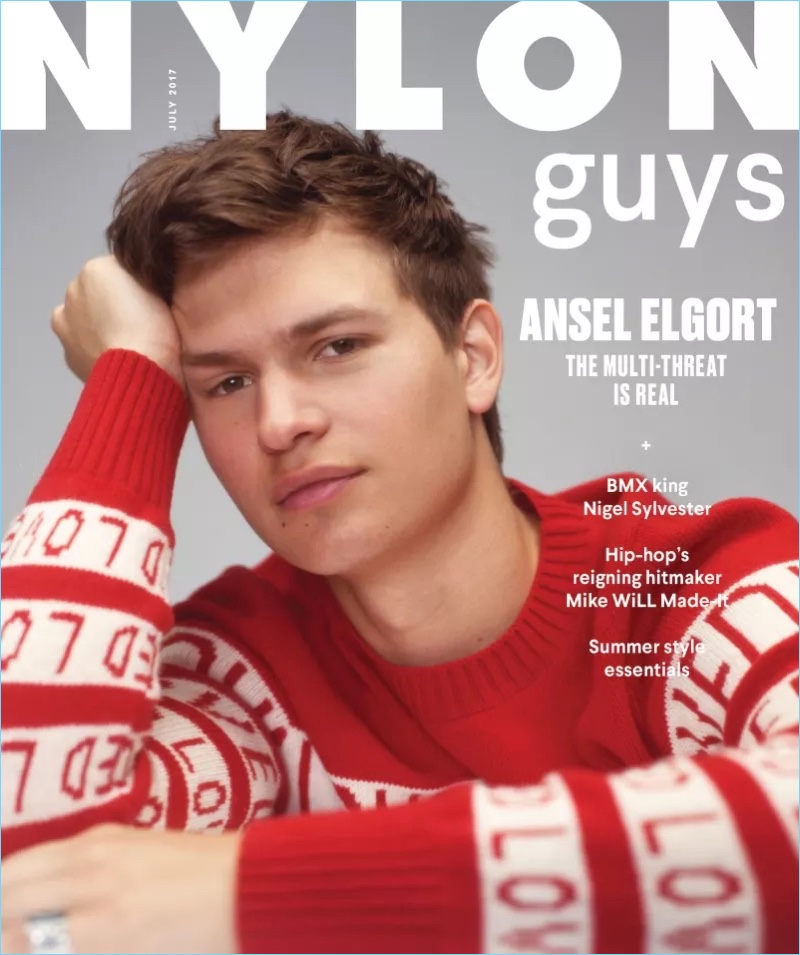 Promoting Baby Driver, Ansel Elgort covers the July 2017 issue of Nylon Guys. Covering the revived magazine, Elgort wears a red and white Gucci sweater. Micah Johnson also styles Elgort in low-key pieces from brands such as Lanvin. Embracing a retro mood, photographer Emman Montalvan captures the American actor.
Related: Ansel Elgort Rocks Marcelo Burlon Leather for Thief Music Video
Elgort talks to Nylon Guys about Baby Driver. The film features Elgort as Baby, a getaway driver, opposite the mastermind, played by Kevin Spacey. Asked if the movie is a departure from his tween image, Elgort responds. He says, "You should ask my representatives that question."
Elgort continues, "They might look at it that way, but for me I'm just doing what inspires me. If I get a script and I love it, I'm going to do it. That's it. If I get a piece of music and I love it, we're going to keep going with it and finish it. That's the way that, hopefully, I'm going to live my life." Read more on Nylon.com.
Ansel Elgort Nylon Guys Photo Shoot