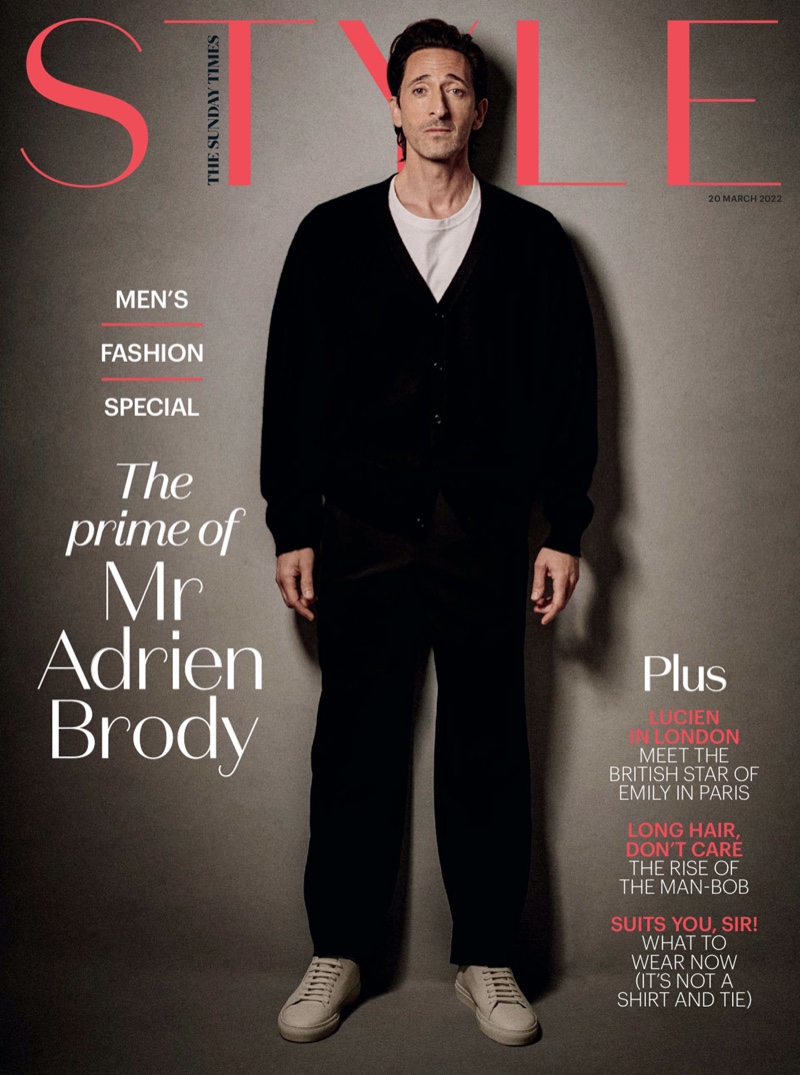 Adrien Brody is the latest cover star for The Sunday Times Style magazine, and he takes to the photo studio to capture the moment. Brody is the cover star for the publication's men's fashion issue.
The American actor dons a designer wardrobe styled by Verity Parker for the featured lensed by photographer Giampaolo Sgura.
Standing tall at 6′ 1″, Brody is dressed in Sunspel essentials, coupled with labels such as Tom Ford and AMI. Meanwhile, Natalia Bruschi grooms the Academy Award winner for the photoshoot.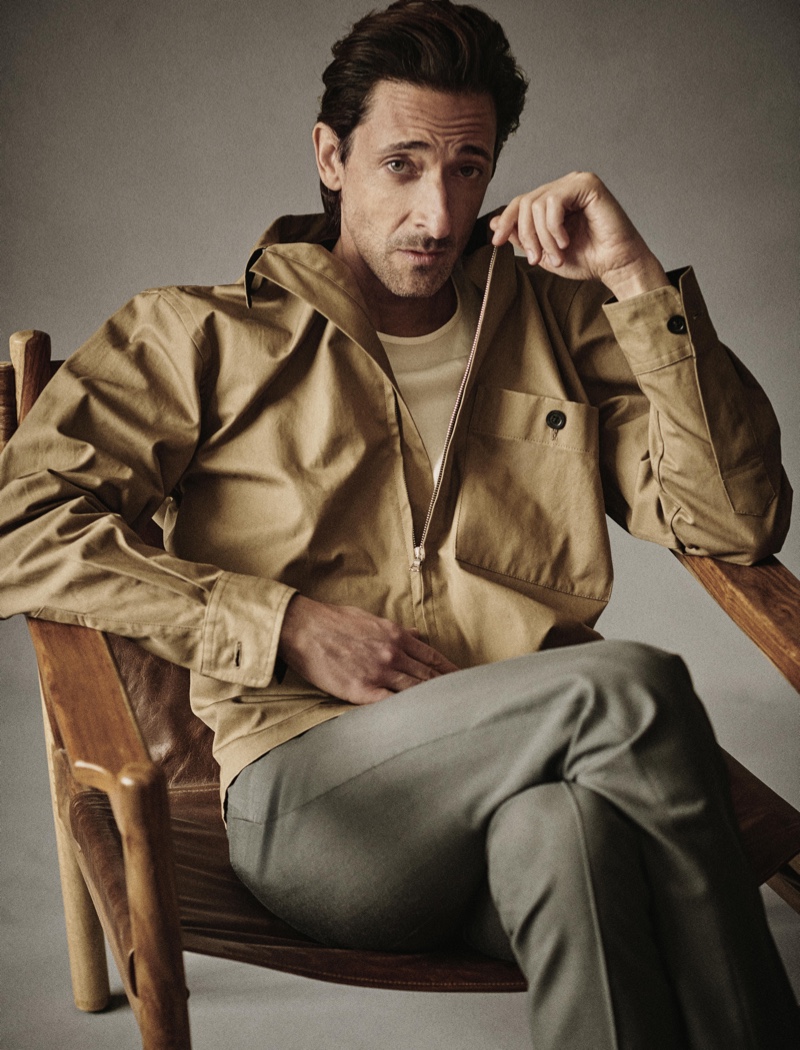 Adrien Brody Talks 'Winning Time'
Adrien Brody links up with The Sunday Times Style just in time to talk about his latest project, "Winning Time: The Rise of the Lakers Dynasty." Brody portrays Pat Riley, who coached the Los Angeles Lakers to success during the heyday of top basketball players in the 1980s, such as Magic Johnson. Brody confesses that it's "as much about basketball as 'Boogie Nights' was about porn" for those who may not typically be interested in basketball.
Brody on 'The Pianist'
Regarding his breakthrough performance as Wladyslaw Szpilman in "The Pianist," Brody admits, "I can't even watch the film. I can't. I kind of cry when I talk about it." After all, Brody sold his car, gave up his house, ended his relationship with his girlfriend, dropped weight, and learned how to play Chopin on the piano in preparation for the role. "I got sick from it. It was cumulative," explains Brody.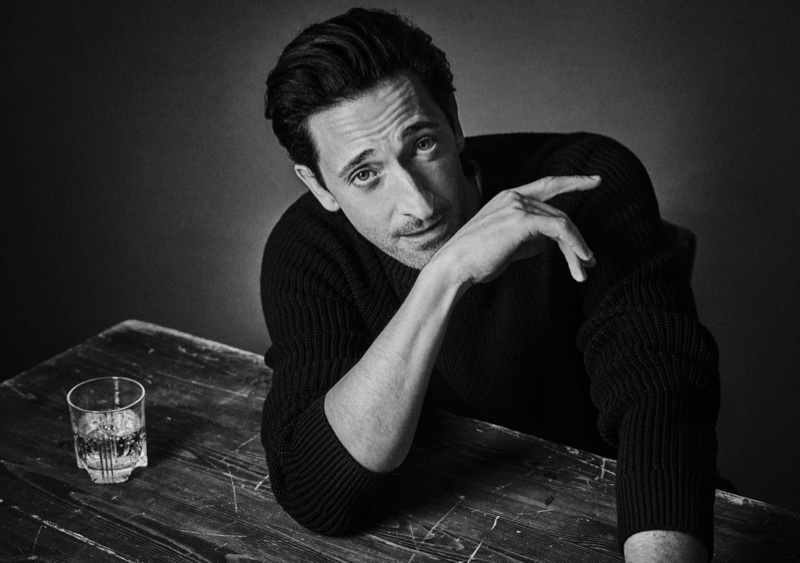 When asked about his preparation for "The Pianist," Brody reveals, "I had a starvation diet, then had to gain it back. My metabolism shifted. I thought I'd experimented and lost, that my body was going to be different from now on." Brody says, "At the time there was an opportunity to work with Werner Herzog, but I read the script ['Rescue Dawn'], and I hadn't recovered."