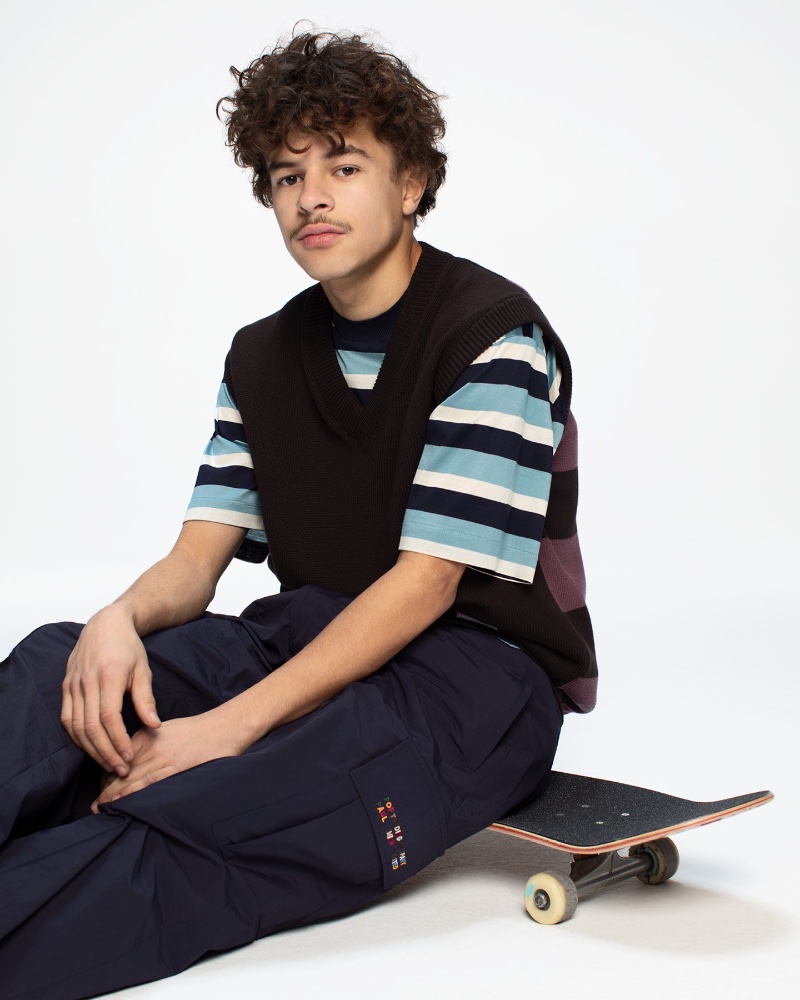 Paul Smith and Pop Trading Company join forces for a harmonious fusion of style, function, and skatewear culture. The Paul Smith + Pop Trading Company capsule collection embraces the attitude of the 1990s, with garments such as unstructured suits, utility vests, graphic tees, and reversible bucket hats, all imbued with an unmistakable Paul Smith flair. Bold orange, lime green, and plum hues punctuate the collection, breathing life and originality into the typically subdued skate aesthetic.
Paul Smith + Pop Trading Company Capsule Collection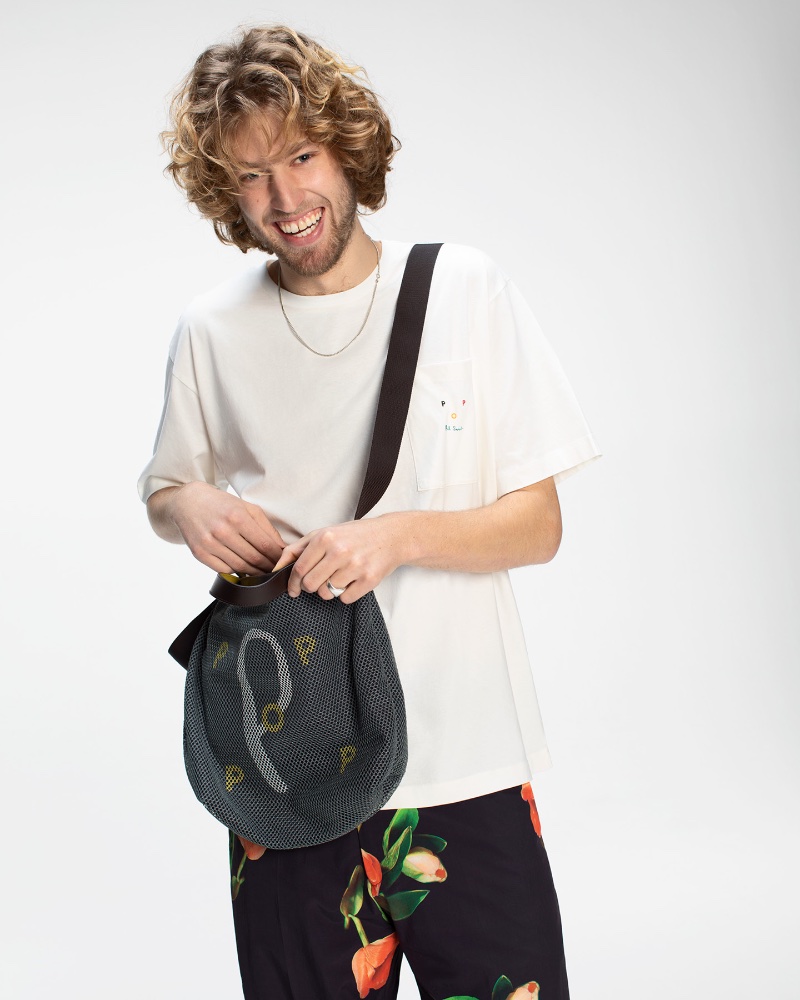 The collaboration's brilliance lies in its ability to draw from the vast reservoir of Paul Smith's design history, reviving iconic pieces in a contemporary context. The tulip print, for instance, pays homage to the designer's penchant for the flower and Pop Trading Company's Dutch heritage, borrowing from a photoprint that graced a show invitation in the 1990s.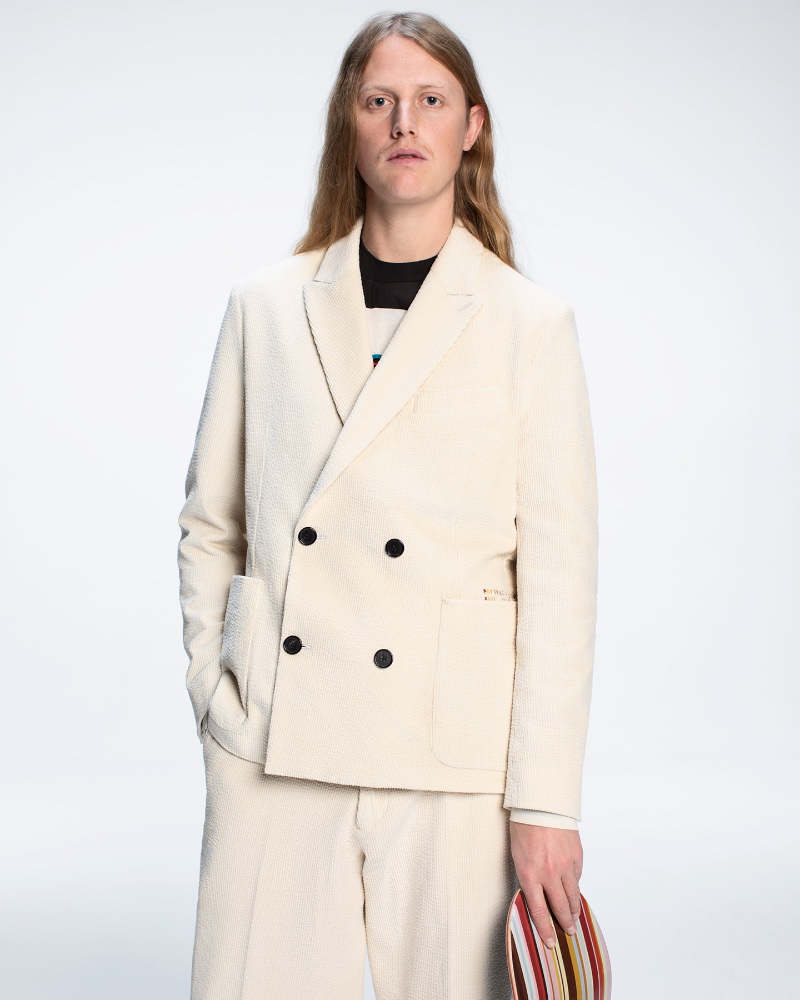 Dedicated to redefining the skateboarding sphere, Pop Trading Company's Peter Kolks and Ric van Rest have artfully incorporated workwear, streetwear, and utility elements into their designs. Their trademark style is characterized by its wearability, attention to detail, quality, value, maturity, sophistication, and a hint of cheekiness. The partnership with Paul Smith has allowed them to intertwine two diverse worlds while preserving the distinctive essence of each brand.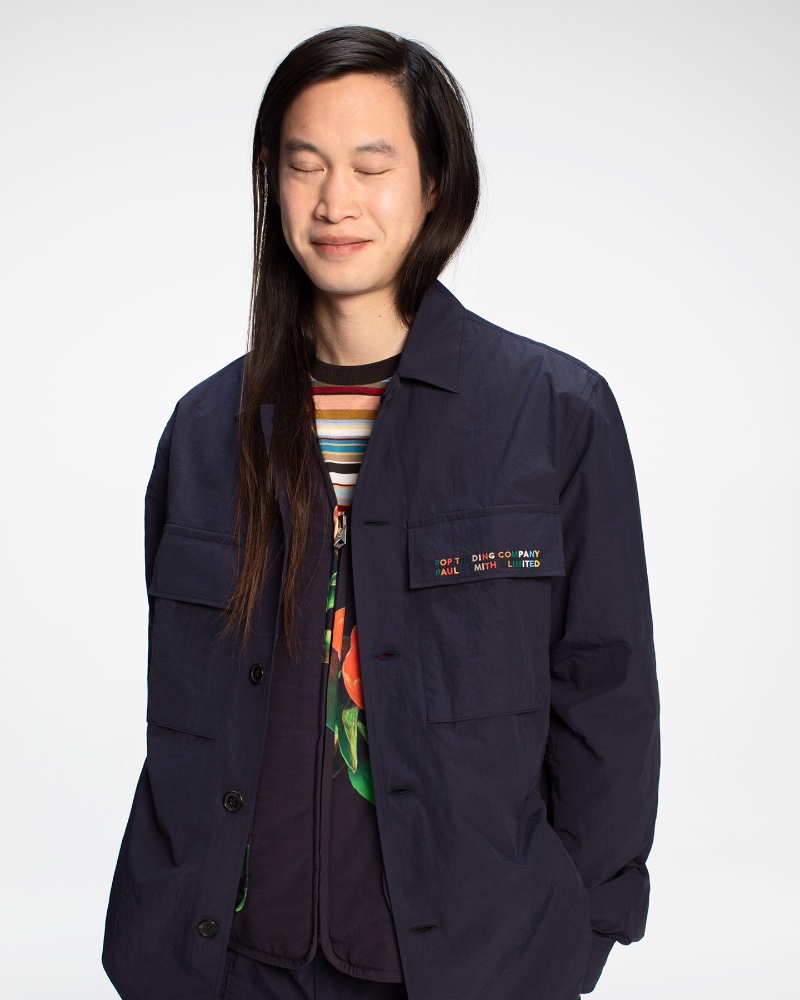 Among the exceptional pieces in the collection, the seersucker suit, reversible popover hooded jacket, and cargo trousers with Paul Smith detailing undoubtedly steal the spotlight. The skaters of Pop Trading Company—Pascal, Logan, An, and Willem star in the collection lookbook—sharing their passion for the sport and the range's must-have styles.