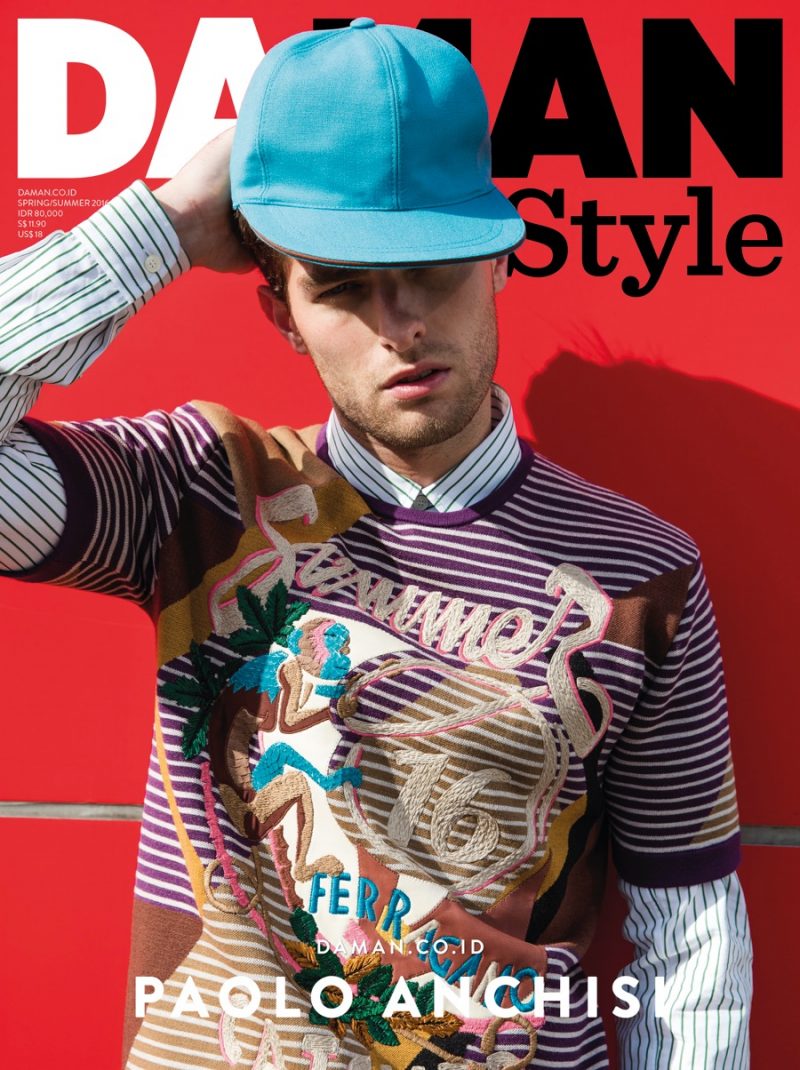 Photographed by Mitchell Nguyen McCormack, model Paolo Anchisi's cover for Da Man Style completes quite the season of stars for the magazine. Paolo joins Brad Kroenig, Tony Ward, Jason Morgan and Lucky Blue Smith. Taking to the streets of New York City for his shoot, Paolo is styled by Alexa Rangroummith Green. Making a bold high-fashion statement, Paolo dons graphic looks from Issey Miyake, Comme des Garçons, Salvatore Ferragamo and Paul Smith.
Editorial: Paolo Anchisi for Da Man Style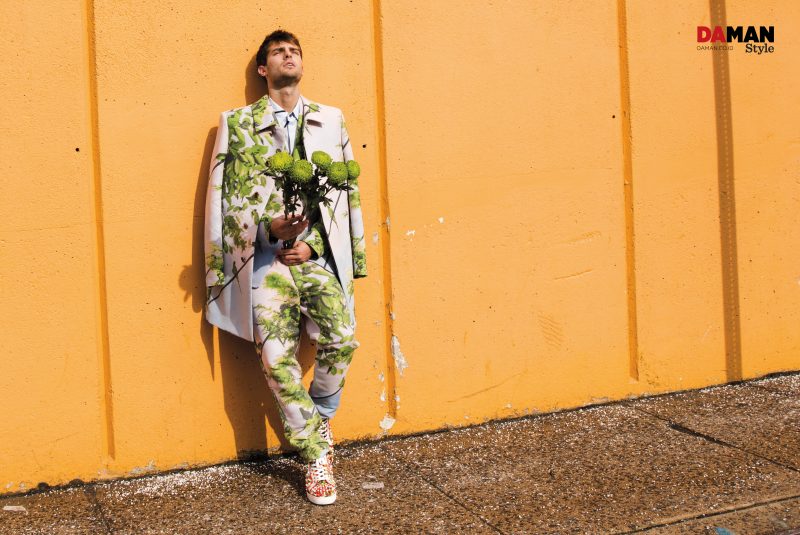 The son of 80s model Lynn Koester, Paolo talks about getting back into the swing of things after taking a moment to regroup. Moving forward, he shares his goals, "Ultimately, I want to keep working with the great artists and brands whom I have been lucky to be working for, build new relationships within the business, continue to create great timeless and iconic images, and make my mark or create a big enough impact on the fashion industry." With a chuckle, Paolo adds, "Keep the family legacy going." Read more on DaMan.co.id.