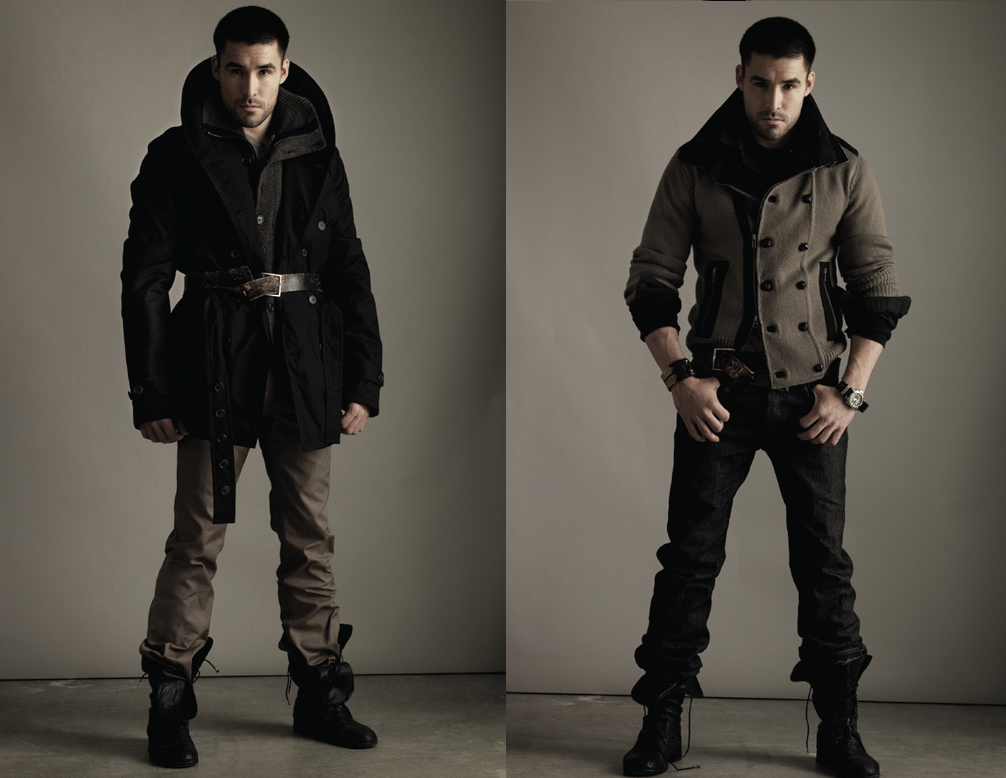 5 Reasons I Love Nicholas K
1.
Belted outerwear.  I doubt that worn looking belt will be for sale and it hurts my soul.  Time to wreck havoc on a belt.
2.
An abundance of masculine, but still stylish fits.
3.
Outerwear with a point of view.  Love the leather jacket and oversized buttons seen on many of the coats.  The peacoat is a keeper too.
4.
The possibility of layering.  The rolled up sleeves over outerwear is aesthetically pleasing.
5.
All my favorite things, which would be the color black.
Pictures provided by Alexandria of Exposure