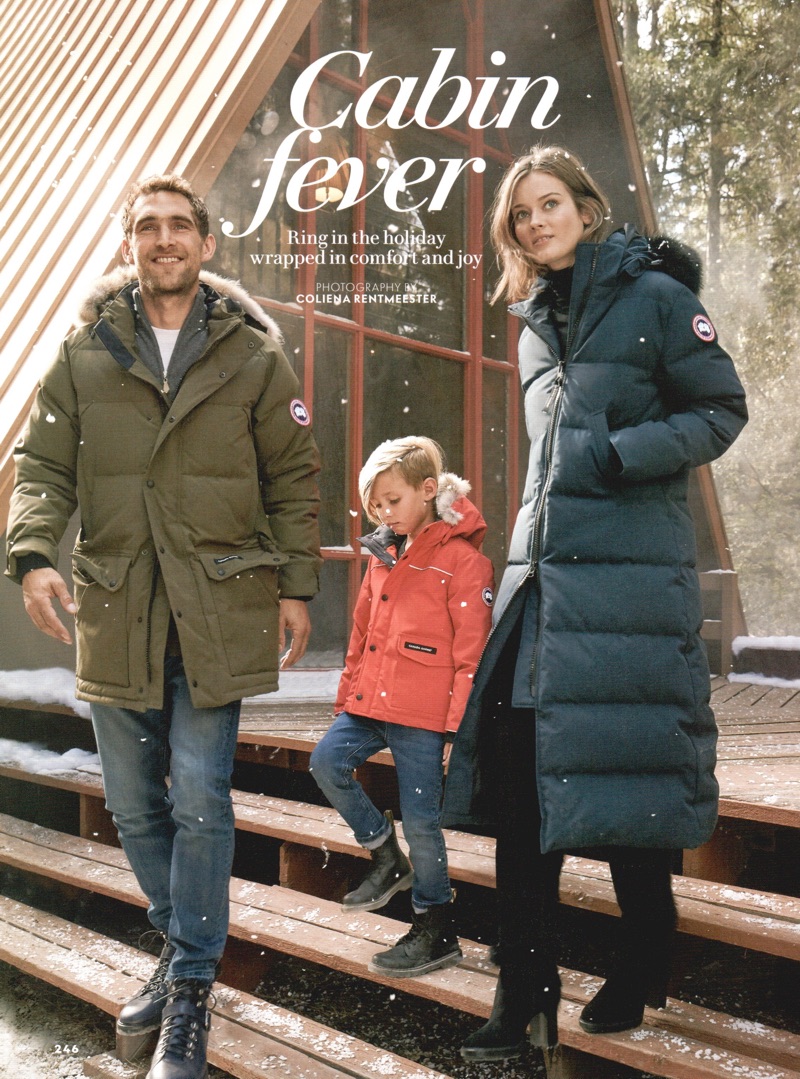 Neiman Marcus takes us to the woods for a holiday getaway. Will Chalker appears in a story for the retailer's Christmas 2018 catalog. Photographed by Coliena Rentmeester, the British model is the perennial family man. Sporting winter essentials, Will wears everything from loungewear and accessories to outerwear. Fashion brands featured include Tom Ford, Canada Goose, and John Hardy.
Related: Sacha M'Baye, Josh Upshaw + More Ring in Holidays with Neiman Marcus
Neiman Marcus Christmas 2018 Catalog: "Cabin Fever"