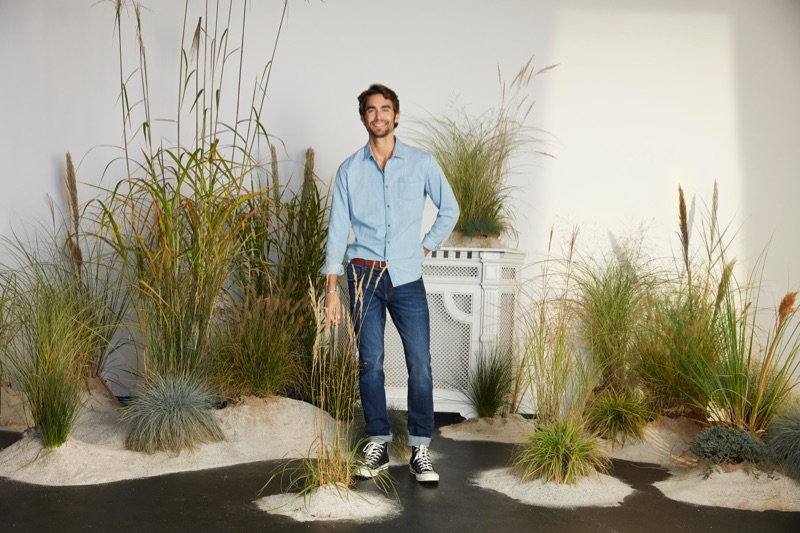 Esprit takes inspiration from nature for its spring-summer 2019 collection. The label previews looks from the upcoming season with a sustainable state of mind. Natural fabrics such as organic cotton and recycled materials contribute to a range of relaxed essentials. Models Nicolas Simoes and Vincent von Thien are among the faces featured in Esprit's new lookbook.
Related: Oliver Kumbi & Ingo Sliwinkski Front Esprit Holiday '18 Campaign
Sharing his thoughts on conservation, von Thien says, Taking care of the environment is becoming more and more important for our future. Von Thien continues, For me, it starts with the simple things: dispose of trash properly so that it does not end up in the ocean, try to avoid single-use plastic by bringing reusable water bottles and coffee mugs with you...these things are easy to do and they have a big impact.
Esprit Spring/Summer 2019 Lookbook