'Twas the night before the Oscars, when all through the house
All the celebs were stirring, for shirts that arouse;
The trousers were worn by models with care, 
For Tom Ford's fall-winter 2020 menswear.
Okay, so while that may have been a poor attempt at prose, Tom Ford's fall-winter 2020 collection is the exact opposite, delivering a master class for elegant menswear. Ford even picked the perfect day to unveil his designs on the catwalk–the night before the most glamorous event in all of Hollywood; the Oscars, of course. And since it was award season, many celebrities were present during the show. So what's Ford's inspiration for the season? The glitz and glamor of Tinseltown, of course.
Related: Tom Ford Hits LA for Fall '20 Show
Mytheresa Tom Ford Fall/Winter 2020 Campaign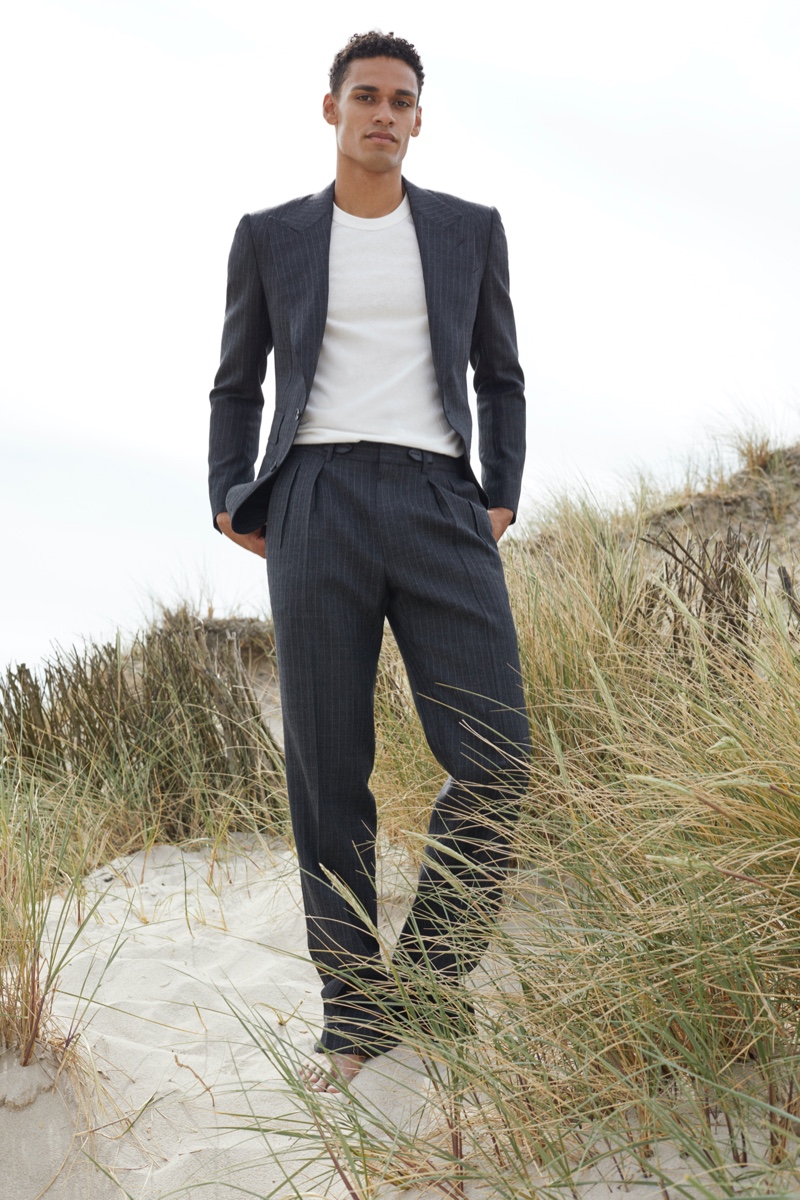 Luxury retailer Mytheresa set out the red carpet for Tom Ford's fall-winter 2020 collection, which launched in August. Mytheresa celebrated the occasion with a campaign directed by its global creative director Julian Paul. Models Werner Schreyer, Jakob Wiechmann, and Simon Paul ventured outdoors for the stylish affair. Meanwhile, Fredrik Altinell captured the sharp advertisement.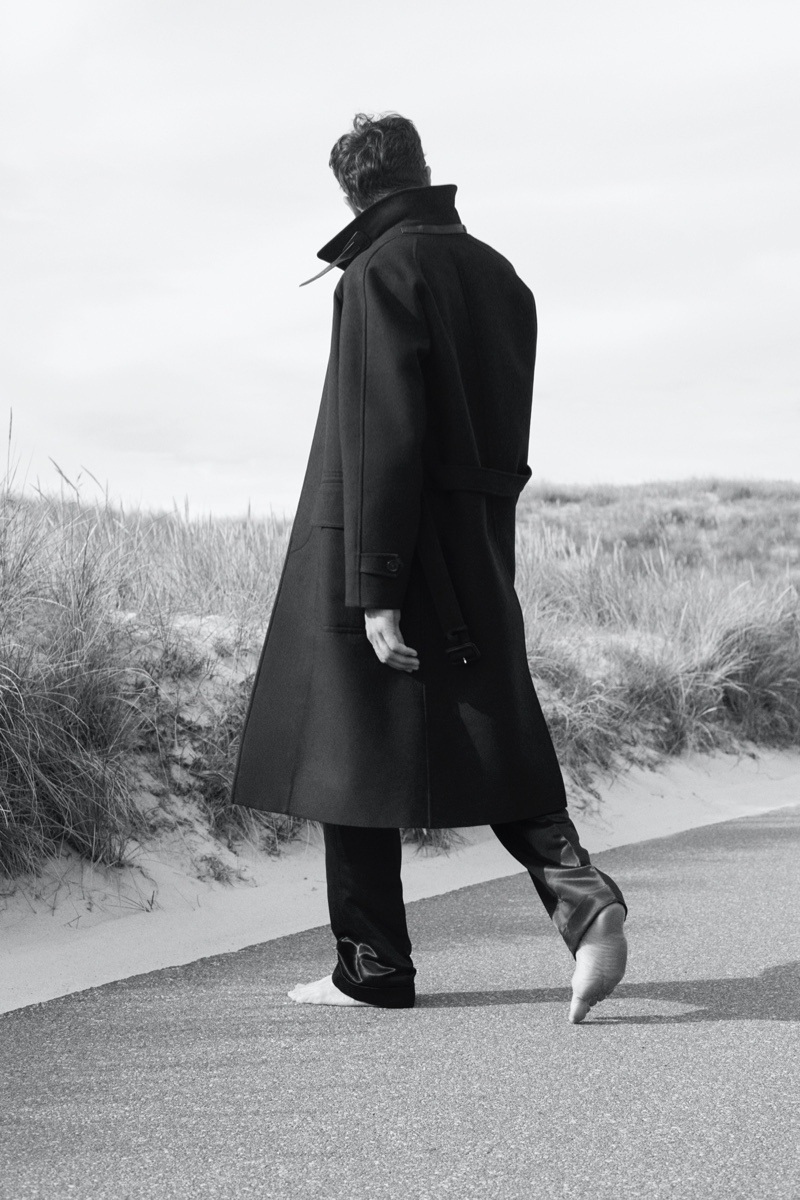 Ford's fall collection flawlessly captures the spirit of 1970s Hollywood with a style that is both seductive and relaxed. Ford has given a new meaning to the word casual by providing staples such as track pants and sneakers, a more elegant treatment. For sure, the celebrities in attendance at Ford's show have no issue wearing the designer's latest garments on the red carpet or for a trip to the coffee shop.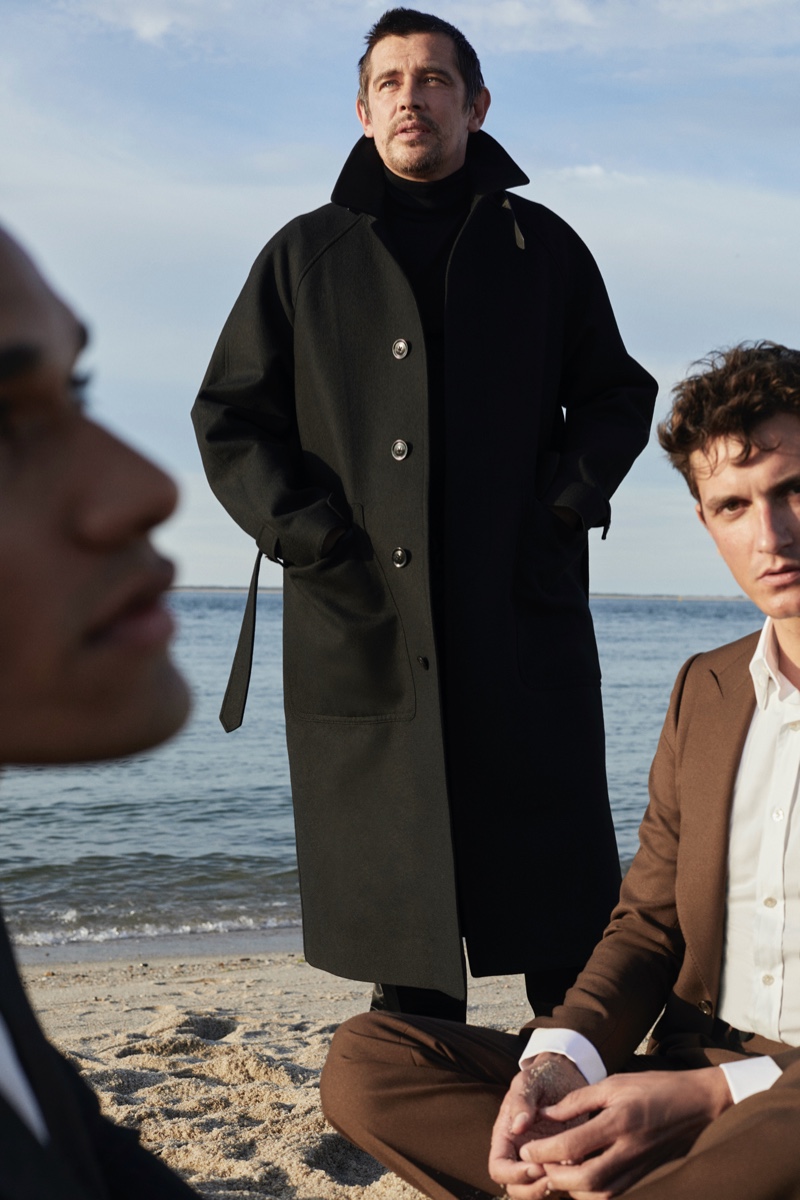 Indeed, Ford has once again proven that you can be chic and laidback, sexy yet carefree at the same time. Ford's new collection lends an attitude that is much like an effortless elegance. It proves that it is possible to be fashionable without trying too hard. Who knew you could use the words extravagant and casual to describe a collection.