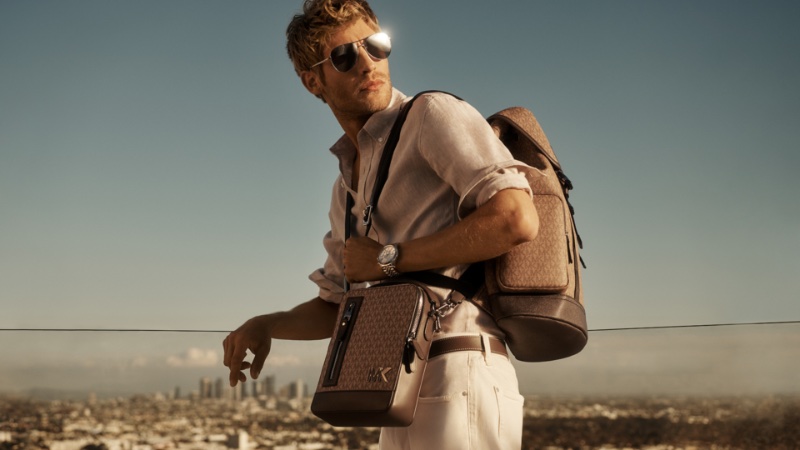 Michael Kors is back with another stunning campaign for its spring-summer 2023 MICHAEL collection, featuring the dashing Baptiste Radufe. Shot by photographer Lachlan Bailey, the advertisement captures the essence of the jet-set lifestyle in Los Angeles, one of the latest destinations for the iconic brand.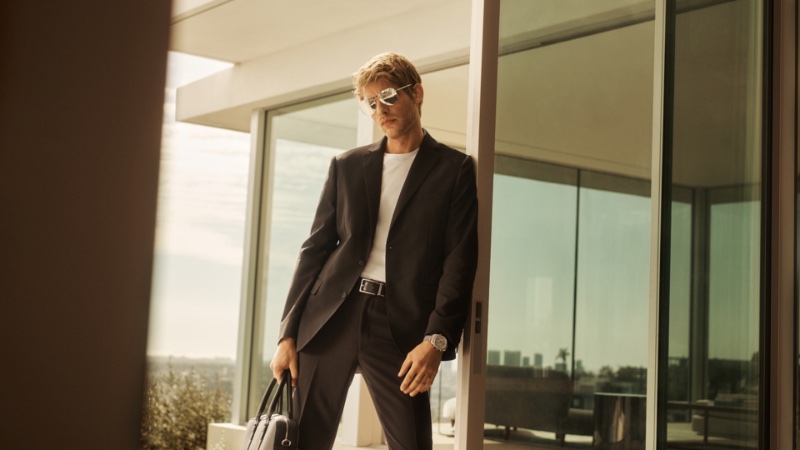 MICHAEL Michael Kors Spring/Summer 2023 Campaign
The campaign captures the essence of the MICHAEL Michael Kors brand, with Bailey's brilliant images depicting the alluring lifestyle. The photographs capture Baptiste boarding a luxurious helicopter to travel to the West Coast and other scenes highlighting the opulent lifestyle hallmark of the MICHAEL Michael Kors brand.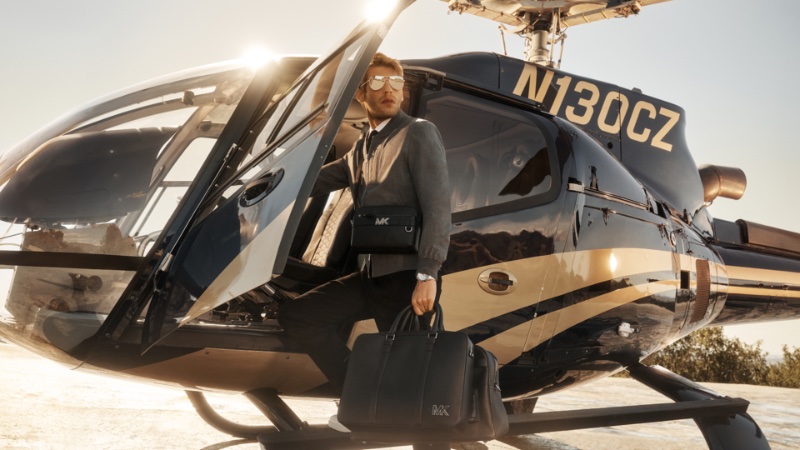 The spring-summer 2023 collection perfectly embodies the jet-set lifestyle, with a smart balance between structured and elegant designs. The range features elevated wardrobe staples that reimagine the idea of the everyday extraordinary, with tailored light layers that make for the perfect transition into warmer temperatures. The collection also boasts a chic neutral palette that complements everything from sharp blazers to linen shirts and casual jackets.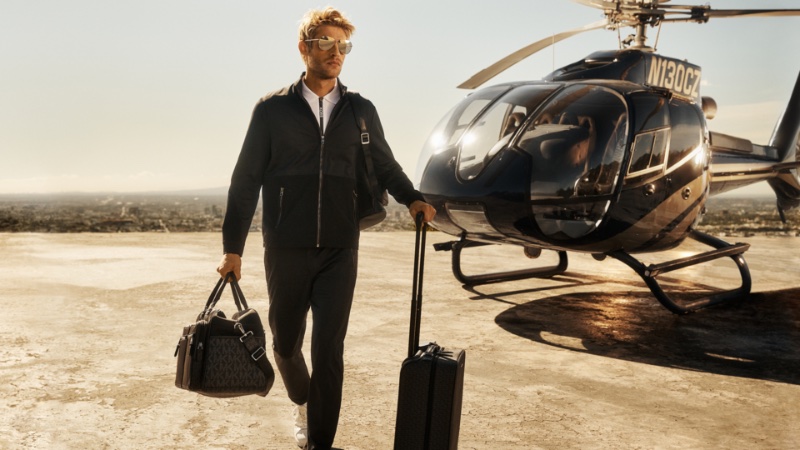 Michael Kors Men Spring/Summer 2023 Campaign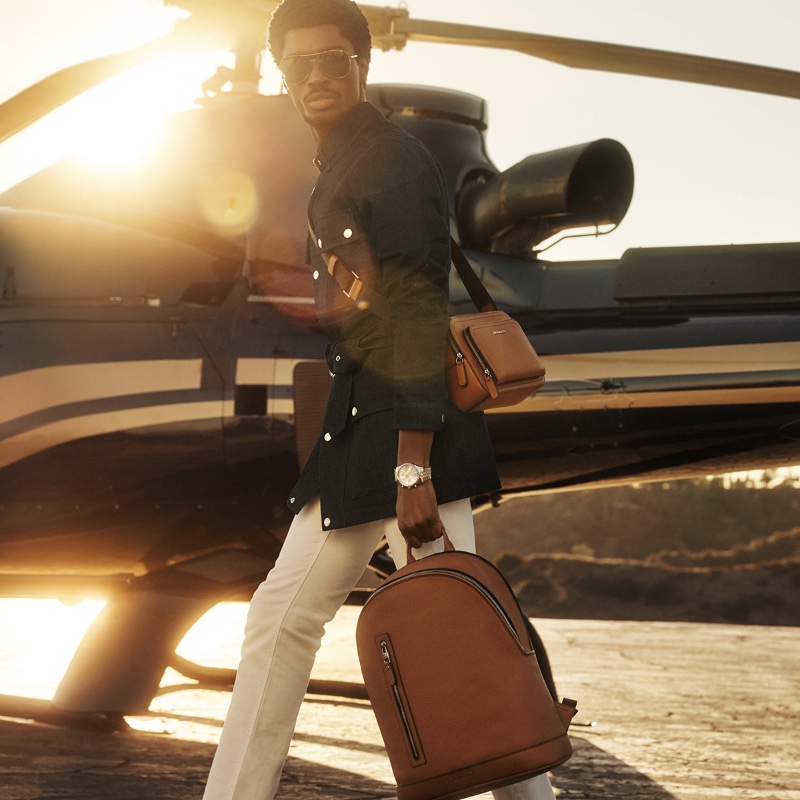 In high fashion, Alton Mason rejoins Michael Kors for their latest campaign, having dazzled audiences in the previous season. Captured by the renowned photographer Lachlan Bailey, Alton cuts a dashing figure poised to board a sleek helicopter.
Alton takes center stage as the face of Michael Kors' spring-summer 2023 men's collection. His impeccable style is on full display, with a belted jacket emphasizing his fit physique, complemented by crisp white pants, a silver-toned watch, and aviator sunglasses that exude sophistication.
Ready for anything the season offers, Alton carries his essentials in style with Michael Kors' exquisite brown leather bags. He's on the move and about to take the fashion world by storm.
Michael Kors Spring/Summer 2023 Watches Campaign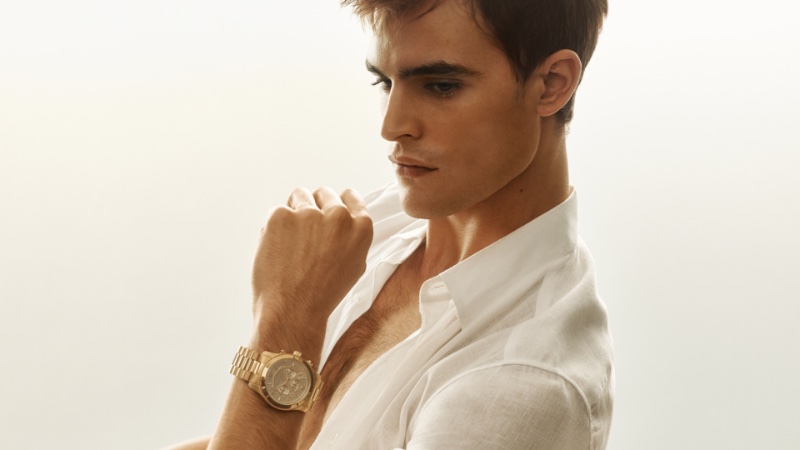 Michael Kors launches its spring-summer 2023 watch campaign featuring the elegant and practical gold-tone Runway timepiece. Modeled by Parker van Noord, this watch is the perfect accessory to add a touch of luxury to any ensemble.
Crafted from polished gold-tone stainless steel with a modern wrist strap, the watch features raised sub-dials that give it a contemporary and sophisticated appearance. This watch is stylish and functional with chronograph details, quartz/chronographic movement, and water resistance up to 10 ATM.