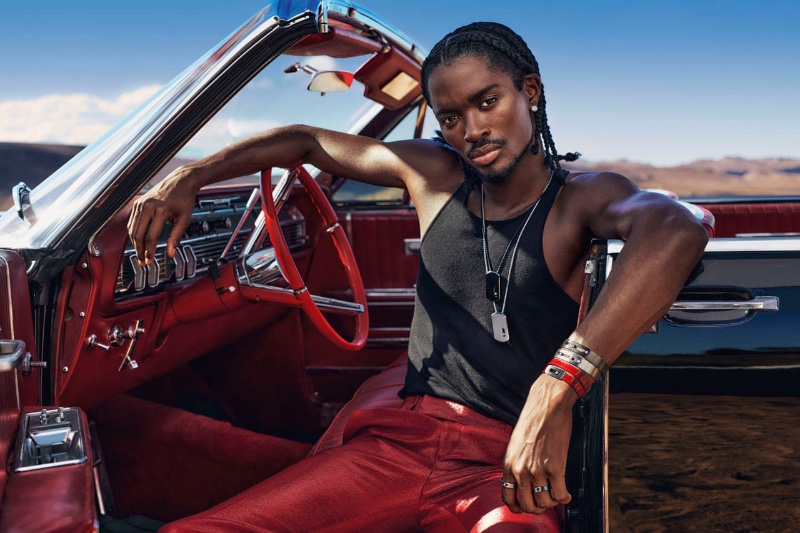 After descending upon the City of Angels for Michael Kors, Alton Mason embarks on a road trip to the desert of Palm Springs, assuming the mantle of Messika's inaugural male muse. History is etched as this top model blazes a trail, capturing our gaze through the lens of Chris Colls, who documents his magnetic allure.
Alton Mason for Messika Campaign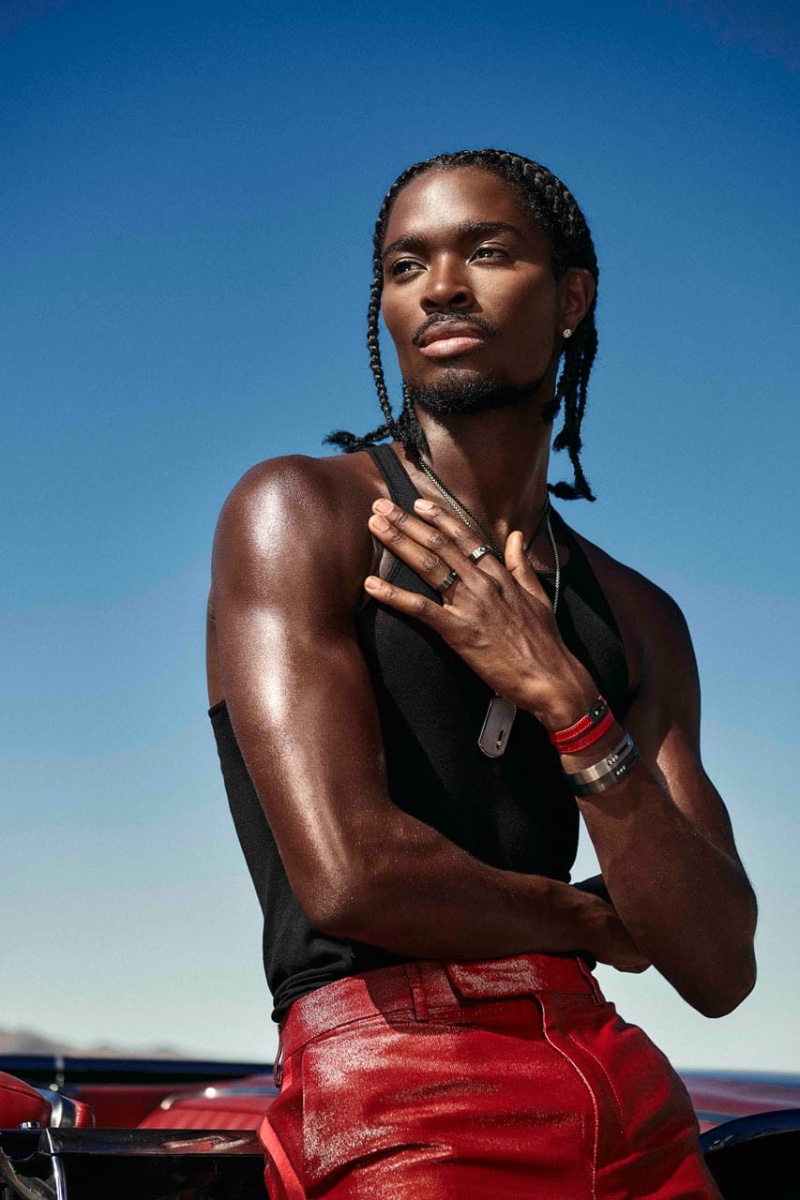 Dressed in a black tank and red trousers, Alton's presence is further amplified by a scarlet-hued vintage car, framing him as a bold figure amidst a backdrop of yesteryear Americana. This visual feast references American cinema, weaving a narrative of high-octane glamour reminiscent of a bygone era of 1960s culture.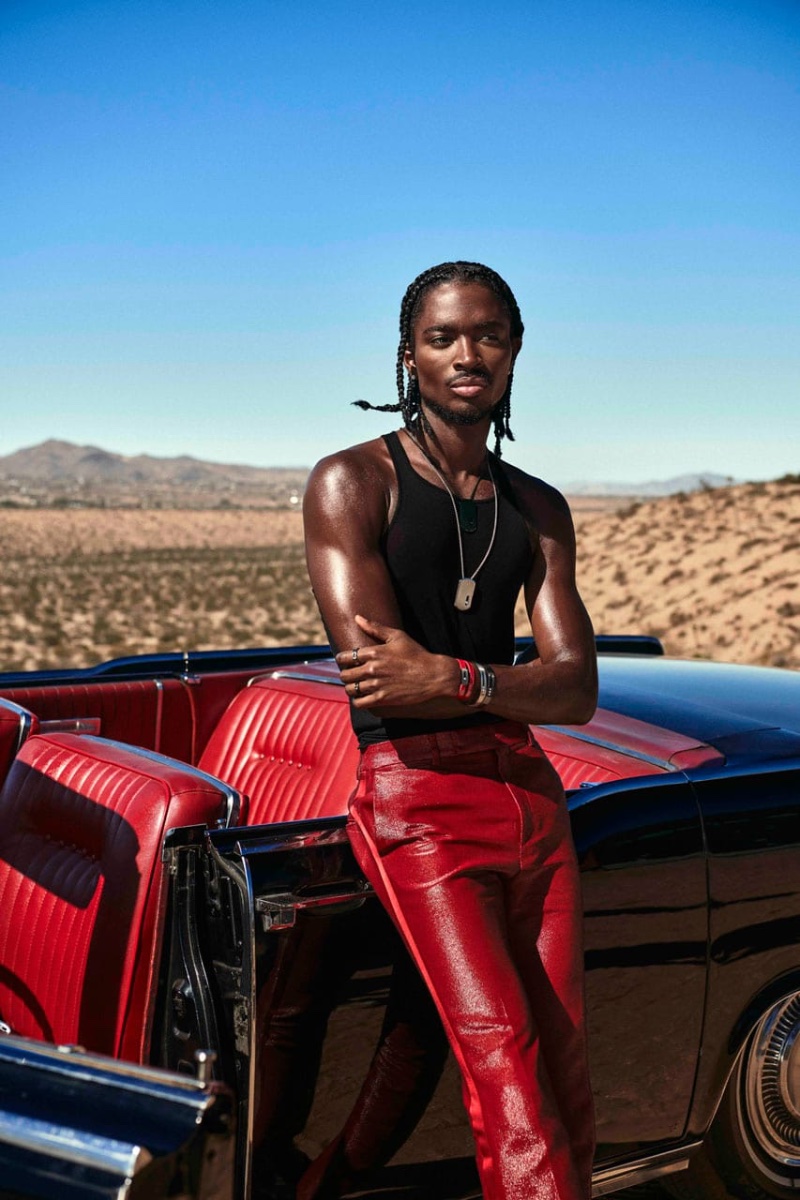 Embellished for an opulent season, Alton is adorned with Messika's exquisite bracelets, necklaces, and rings, each a testament to the brand's unparalleled craftsmanship and refined aesthetic.