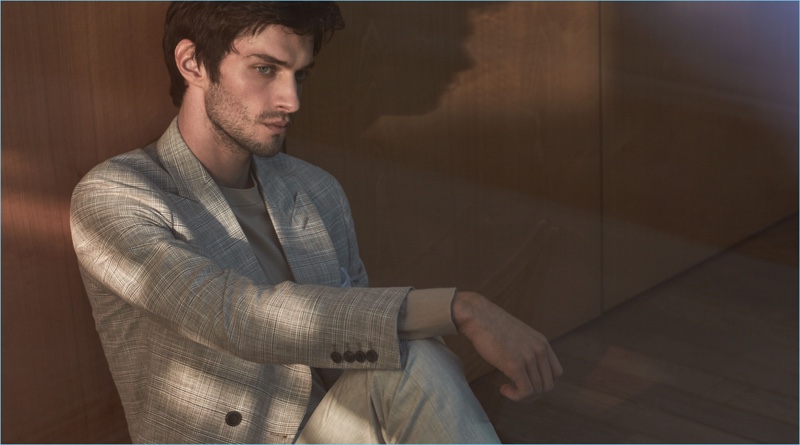 When it comes to merino wool, you may consider it a cold weather fabric. However, it's the perfect material to wear year round. Designers routinely use it for sweaters but often embrace merino wool suit fabric as well. Surprisingly, merino wool is comparable to a second skin because of its strength and resilience. Wool includes interlocking protein molecules. Also known as keratin, this same protein can be found in our skin and hair. These wool fibers possess the ability to be bent, stretched, and flexed 30,000 times or more without damage.
Related: Process of Hibernation | Dylan Moran for Woolmark
Merino Wool and Its Breathability Factor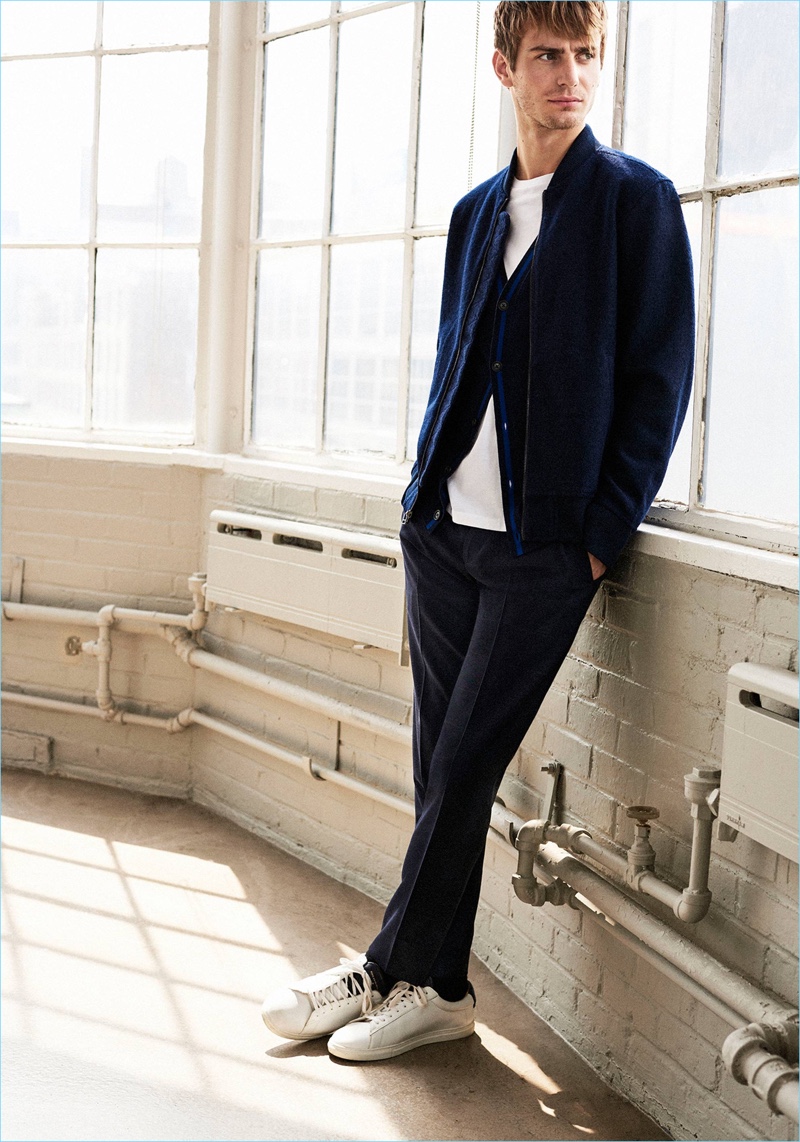 Next, merino wool is known for its breathability. It's one of the best fabrics for moisture management. When the material has decent breathability, it's good at removing moisture from the space in between your skin and the garment. Primarily, as your body heats up, the moisture vapors are absorbed by the merino wool and released outside the fabric. Ultimately, merino wool can absorb and retain up to 30% of its weight in moisture, while still feeling dry to the touch.
Year Round Wool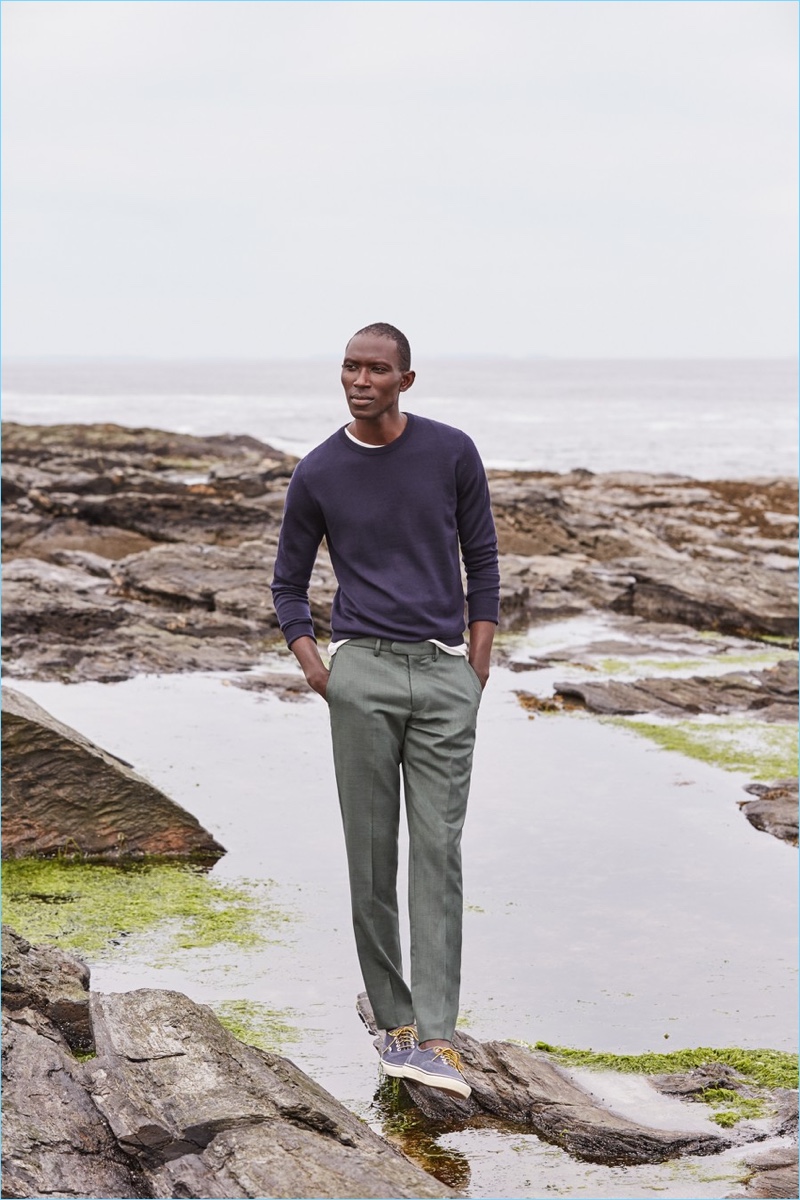 Now that you understand merino wool and its breathability fabric, we can discuss how its an excellent material for cold and warm weather. During colder months, wool's natural crimp enables it to trap dead air. This dead air provides for a stable insulator and buffers against the cold.
On the other hand, merino wool creates a cooling effect during warmer weather. As your body warms up and creates moisture, the wool's cooling effect will evaporate it. The positive here is that typically the moisture vapors will be evaporated before they turn to the sweater. While merino wool is quick drying, the fabric's thickness can alter expectations. Thicker fabrics retain more moisture, therefore requiring more time to dry.
Benefits of Merino Wool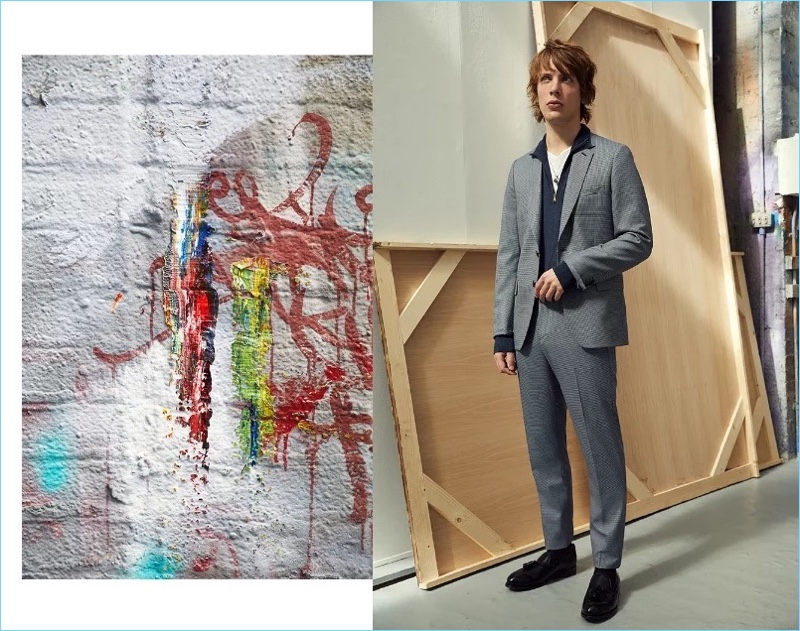 Another positive to embracing merino wool is that the fabric is static resistant. It's ability to retain moisture acts as a deterrence to the build-up of static electricity. You can also count on merino wool to exhibit odor resistance. Due to wool's ability to manage moisture, odor-causing bacteria doesn't have the moist environment it needs to thrive. This fact makes merino wool perfectly acceptable for quality socks.
The Comfort of Merino Wool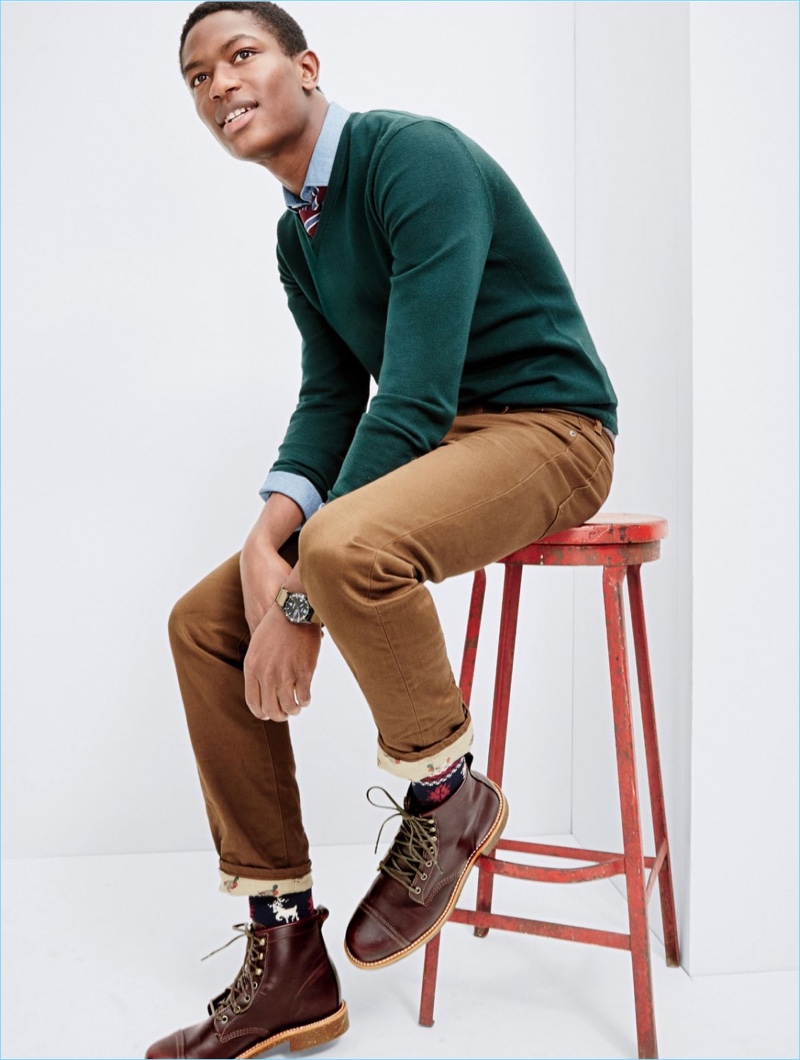 It doesn't matter whether it's warm or cold outside, merino wool is comfortable. While some may complain about general wools being itchy, merino wool is not an itchy fabric. Its small fibers make it a more excellent material. Because merino wool is so fine and a smaller diameter, it doesn't itch when pressed against the skin. Instead of irritating the skin, merino wool conforms to the shape of the body, perfecting the performance of the garment and your comfort.
Finally, merino wool naturally protects against the harmful rays of the sun. You'll find most merino wool possesses a UPF of 30+.