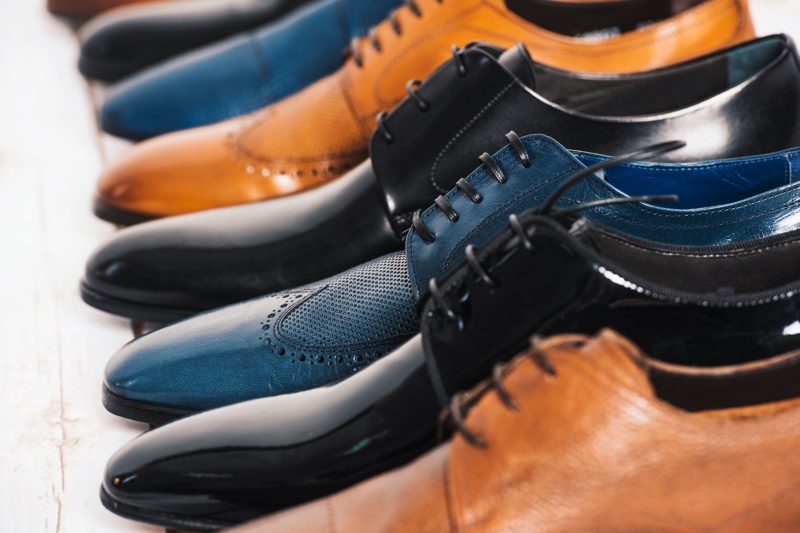 While accessorizing can feel like a bit of a minefield for a man, it doesn't have to be. All you need are a classic pair of the best men office shoes, an understated men's leather belt, and a statement watch. And you don't have to break the bank or hoard multiple pairs either. Read on for our list of 5 must-have office shoes every man should own.
Oxfords
Newly graduated, just started your first job, and don't want to spend too much on a brand new wardrobe? Not a problem. Oxfords are classic, long-lasting, and a perfect transition piece for a grown-up wardrobe.
These simple yet elegant shoes are said to have their origin in Scotland and Ireland. Cap-toe Oxfords are also called Balmorals which is the name of a famous castle in Scotland.
Some other historians claim that the shoe style was popularized by Oxford University students in the late 1800s.
Modern Oxford shoes are characterized by a closed lacing system, low heels, and a low-cut ankle design. The sleek design ensures that the Oxford style of men's office shoes works for virtually any occasion- a fancy date, a formal dinner party, a workday, and even a traditional Indian wedding.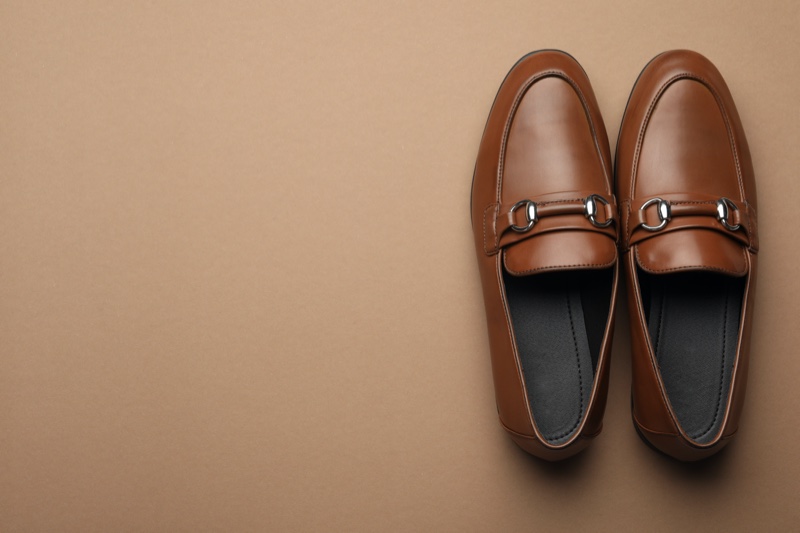 Loafers
Loafers are casual, especially compared to the super formal Oxfords. However, they can look just as great in a traditional office environment with proper styling. And let's not forget all those casual Fridays and office parties. It would be best if you had shoes for them that are a little bit dressier than sneakers but far less stuffy than Oxfords. Loafers are the answer. This versatility also makes loafers–flat leather shoes with no straps or laces–great as day-to-night and work-to-date pieces.
It goes without saying that loafer-style men's office shoes are a staple piece worth investing in. Pair your favorite loafers with light-colored chinos, a polo shirt, and a simple mens leather belt to create that cool, laid-back look.
Brogues
Brogues are the perfect in-between oxfords and loafers. These men's office shoes make more of a statement than the formal Oxfords but are still appropriate for board meetings and cubicle life. Brogues feature low heels and multiple-piece leather uppers with decorative perforations called "broguing".
Brogues originated in the wet marshlands of Scotland, with their distinctive holes helping drain out water. The shoe is now everyday office wear and is excellent for non-office formal occasions. If you ask us, we think brogues pair just as well with a pair of casual denim, a rolled-up white shirt, and a statement men's leather belt. Wear a light brown or dark brown pair of brogues with your go-to suit at the office.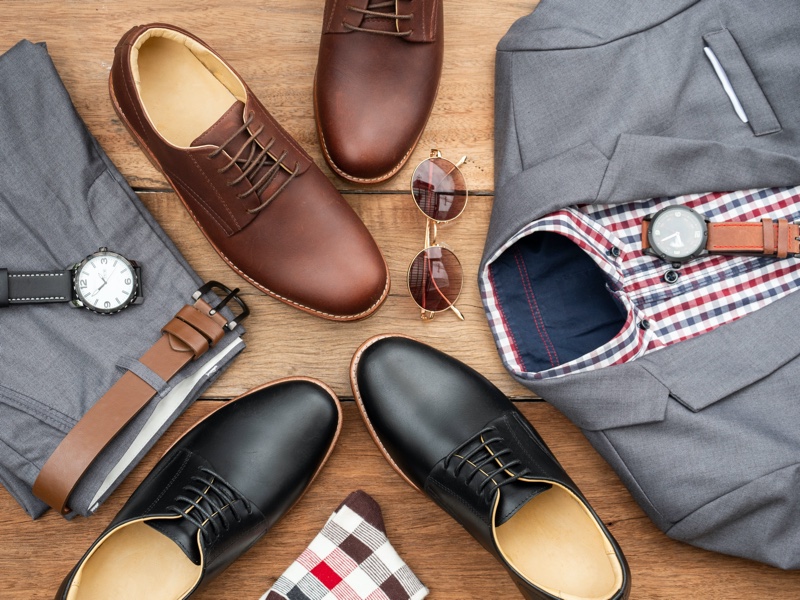 Derby Shoes
The Derby shoe is similar to Oxfords–just chunkier with open lacing. These versatile shoes are especially appropriate if you work in a creative workplace with a less formal dress code. But honestly, dressed up, they look just as lovely with a shirt and dress pants combo. They are also great if you have a high instep or high arch, which makes Oxfords quite uncomfortable to wear. Derby shoes have a roomier instep and can be more comfortable in these cases.
Derby shoes are thought to have originated during the Napoleonic wars when military inspiration was all the rage in fashion. Some other views trace the origin of Derby shoes to Edward Smith-Stanley, the 14th Earl of Derby, who had the roomier Derby shoes designed to fit his large frame.
Derby shoes are now a total must-have style for men's office shoes. Styled differently, you can even pair classic Derby shoes with semi-casual attire. Add some excitement with statement socks for casual events and a dark pair for office wear.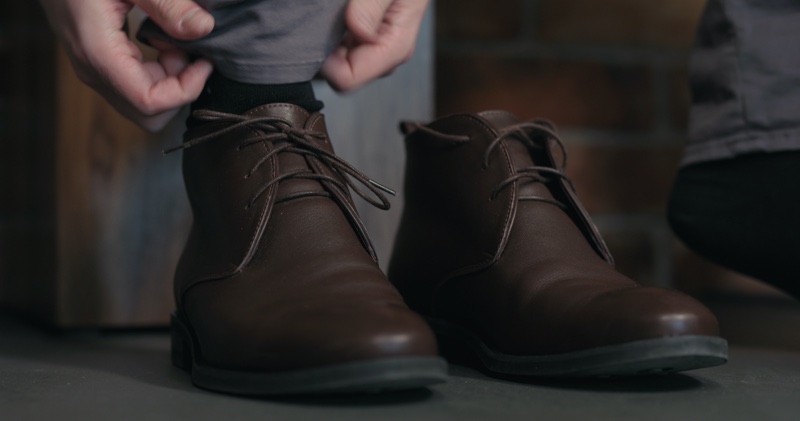 Chukka Boots
Yes, we do indeed mean boots. The Chukka boot is an ankle-length boot that features two or three eyelets and thin laces. These boots are often considered dress boots and are a great choice when you need a change from the more traditional men's office shoes.
Chukka boots originated from the polo game in India, with the name derived from the Hindi word 'chukkar' or 'turn'. Eventually, these shoes made their way west and were popularized by the Duke of Windsor.
Wear your chukka boots or dress boots in a formal suit and a light-colored dress shirt when styling.
To Sum Up
We hope you got some inspiration for building your wardrobe with men's office shoes. Just remember, it's all about quality, not quantity. A great brand of formal shoes should last you a lifetime with minimal care and help you make a stellar impression.