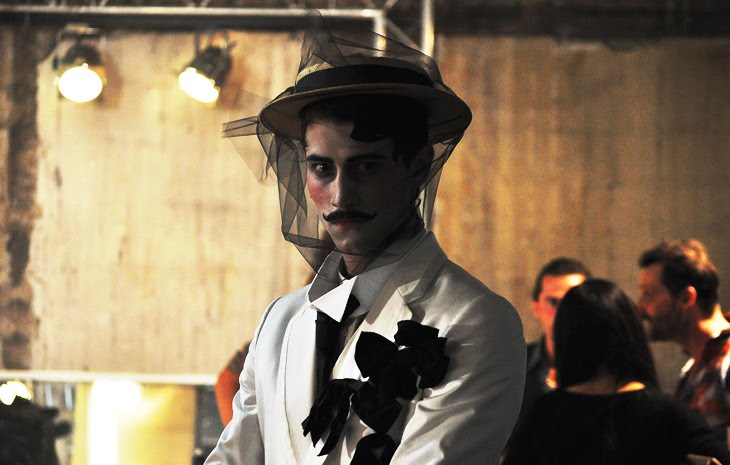 Recently, we discussed if menswear requires dedicated fashion weeks. However, one wonders, "If menswear captivated and inspired from a brand standpoint, would that even be a question?" In today's modern climate, fashion is a global industry so it's no surprise that many of the industry's top labels have gone commercial. However, does creativity need to suffer?
Striking images and engaging runway shows possess the ability to create magic moments. Those unique experiences can pave the way for recognizable brands. Take for example, Hedi Slimane's tenure at Saint Laurent. While critics may have suggested that Slimane recreated popular music era looks from head to toe, Slimane's product had a defined aesthetic. In that, it brought a much needed drama to fashion. Making a case for creative expression, we revisit key labels and their spin on the matter at hand.
John Galliano's Theatrics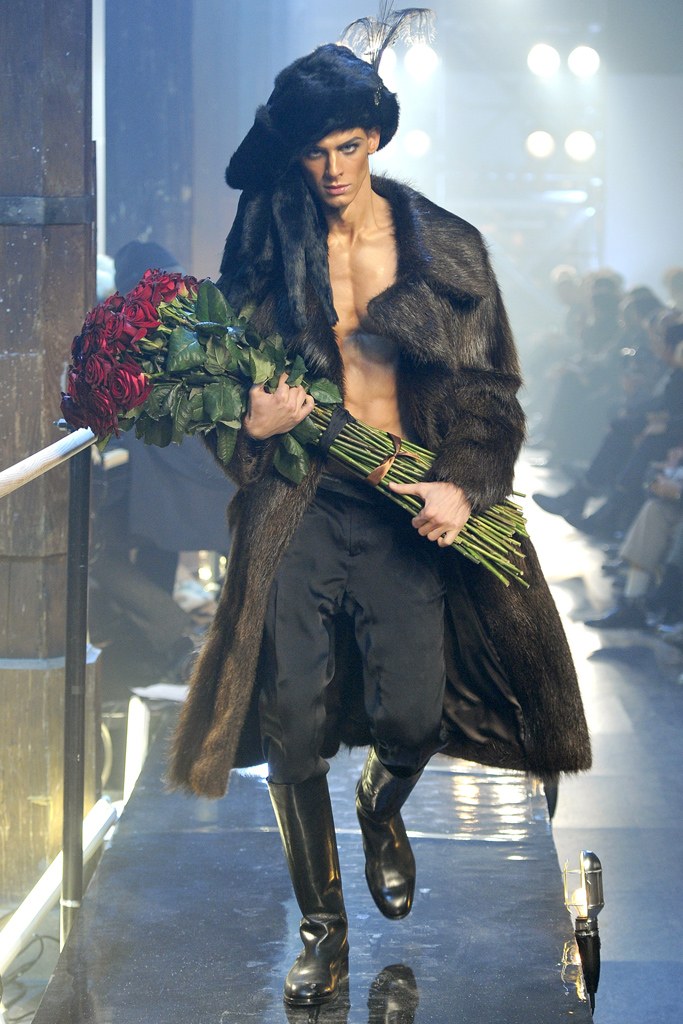 If you're looking to explore drama in menswear, look no further than classic John Galliano. When the designer was still at the helm of his namesake label, he was known for his theatric productions. Each season was met with a grand theme and a dramatic runway show. Approaching his fall-winter 2011 show, Galliano took inspiration from ballet dancer Rudolf Nureyev. The result was a trip to Russia and a lavish showing of furs and decadent fashions. Resting on the more bold end of the menswear spectrum, Galliano masterfully blended historical references with fearless contemporary style.
Dolce & Gabbana Courts Controversy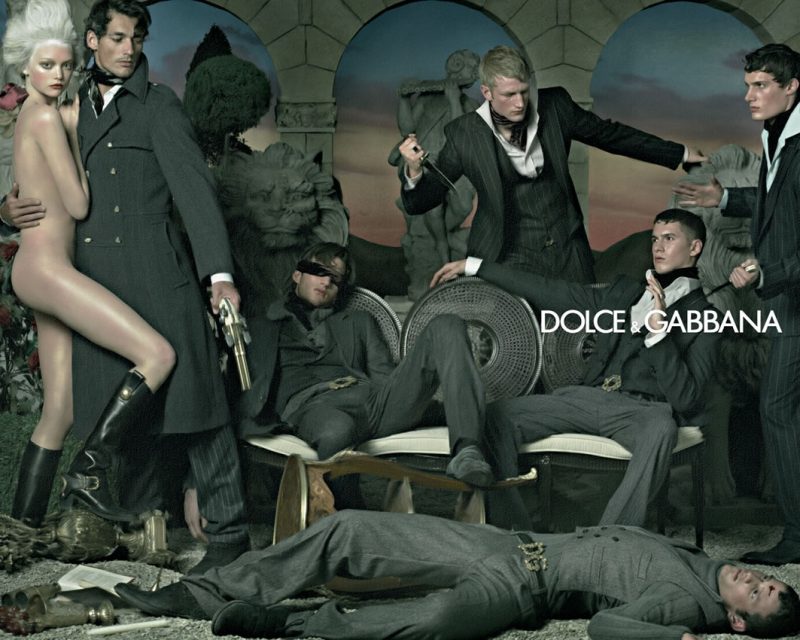 Dolce & Gabbana is the perfect brand for studies when it comes to modern fashion advertising. Long before the label embraced millennial influencers, they were courting controversy. Designers Domenico Dolce and Stefano Gabbana not only created memorable collections, but provoking advertising campaigns.
Dolce & Gabbana's fall-winter 2006 campaign sparked outrage, particularly with the United Kingdom's Advertising Standards Authority. The controversial advertisement featured knife wielding models and a victim with a shot to the head. The Advertising Standards Authority said that the brand "acted irresponsibly and breached standards of good taste in publishing the ads." Whether you agree with the statement or not, the suave collection proved that you can produce wearable clothes and still make a statement.
Thom Browne's Magical Realm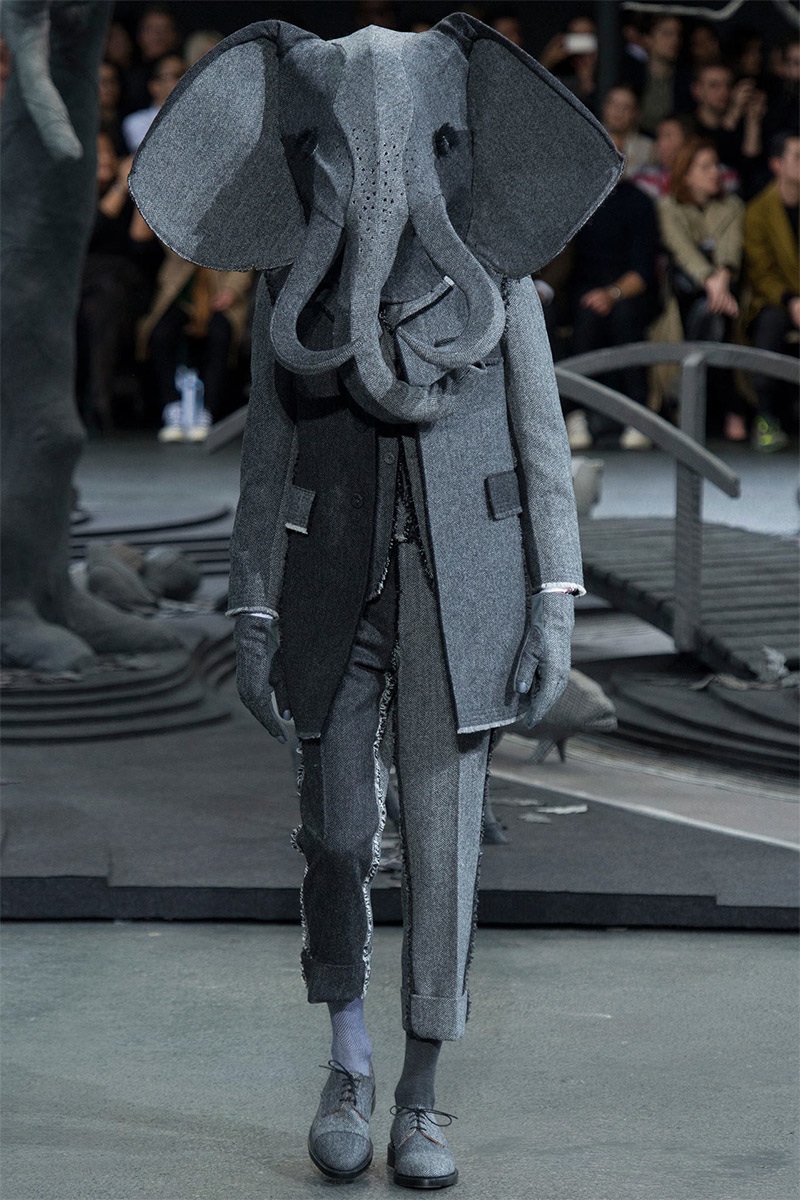 When it comes to men's suiting, the approach can be a bore, but that's the complete opposite with Thom Browne. The American designer adds excitement to the sartorial realm. Although Browne's claim to fashion fame may be his signature shrunken grey suit, he has a fabulous imagination. Browne approaches his collections and accompanying runway shows with a sense of humor.
Taking the seriousness out of sharp tailoring, Browne explores a variety of themes. Highlighting luxurious materials and craftsmanship, Browne took an animalistic approach to fall-winter 2014, covering the faces of models with giant masks such as one of an elephant. Showing no shortage of inspiration, Browne also brings his signature quirks to Moncler Gamme Bleu as creative director.
Alexander McQueen's Dark Genius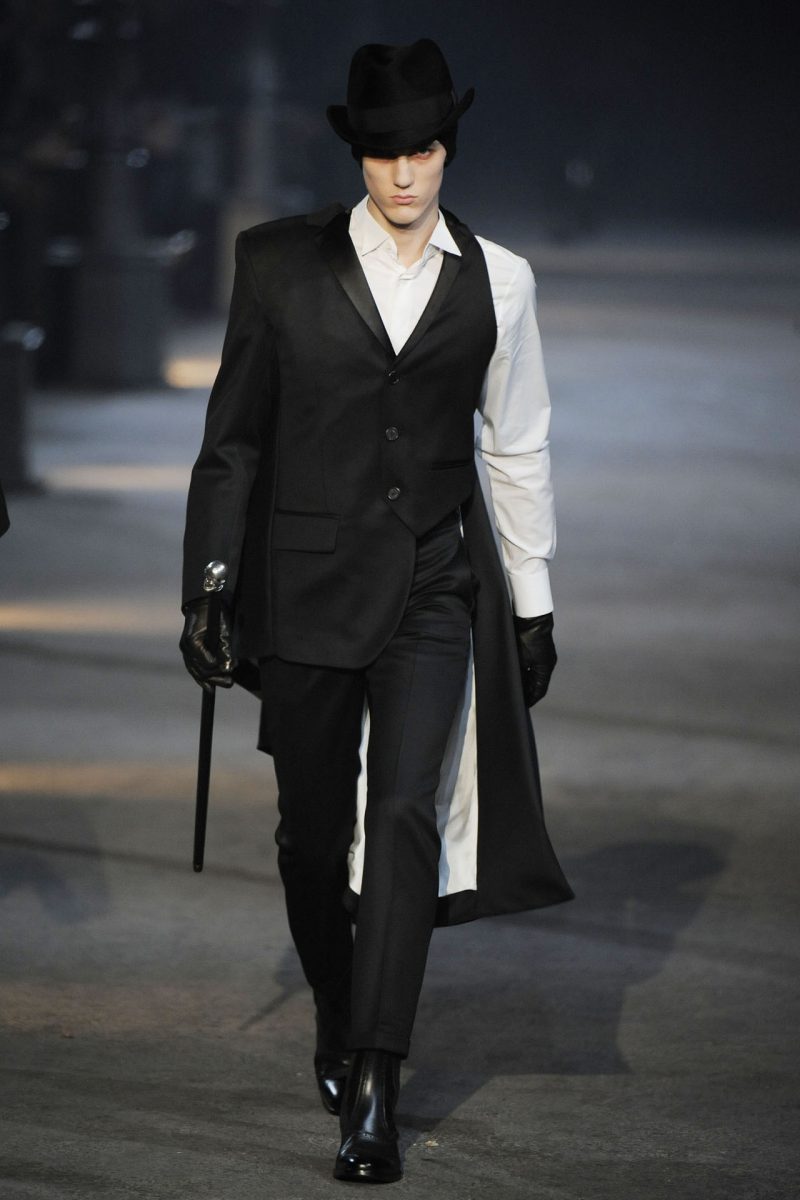 Although many may argue that fashion isn't necessarily art, Alexander McQueen came close. No one has quite captured the effortlessness of the late designer's dramatic flair for fashion. Regarded as one of Great Britain's most innovative designers, McQueen had a representation for provocative themes and daring fashions.
This earned him the titles of "enfant terrible" and "the hooligan of English fashion." Launching menswear in 2004, McQueen showed an aptitude for balancing sharp tailoring and progressive style. Exploring British themes, McQueen often referenced classic points of inspiration such as Robert Louis Stevenson's Strange Case of Dr Jekyll and Mr Hyde
. Smart references guaranteed a convergence of interest and wearability.
Riccardo Tisci's Givenchy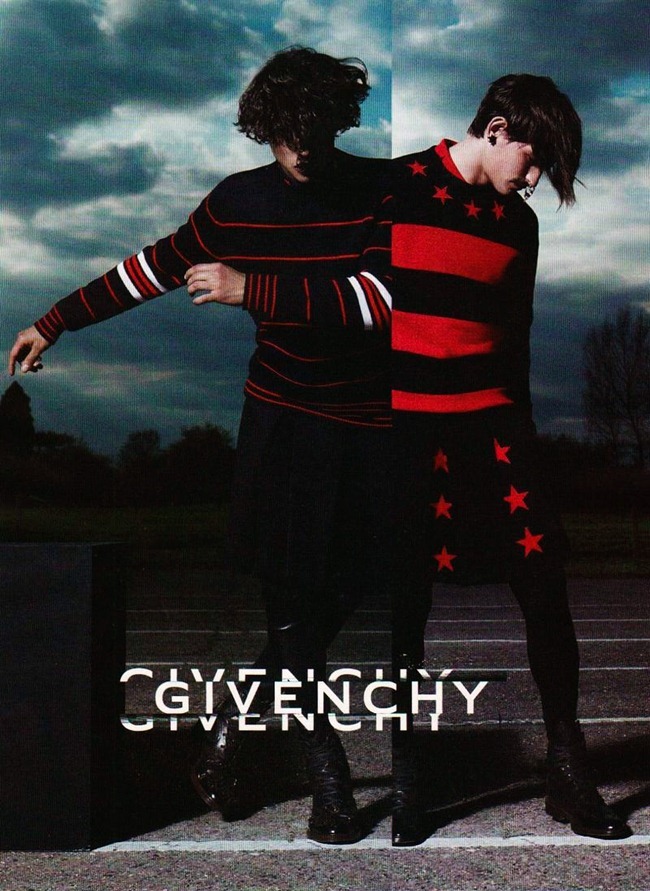 Riccardo Tisci's penchant for dark inspirations, bold prints, and graphics not only helped define his man at Givenchy, but contributed to one of the most distinct modern brands. Terms such as edgy, mysterious, and occult characterize the designer's Givenchy hero. Tisci was not afraid to push the envelope, whether it was with religious iconography, nose rings, or over the knee men's boots. Collaborating with photographers such as Mert & Marcus, Tisci's vision was consistent from runway to campaign.