Destination runway shows, co-ed presentations, and a fast changing global market provide an interesting stage for menswear moving forward. Interestingly enough, the last couple of years have shown an increase in the number of fashion weeks. Originally called London Collections: Men, London Fashion Week Men's made its debut in the summer of 2012. Previously, menswear had shared the stage with womenswear during the biannual London Fashion Week.
The launch of London Fashion Week Men's represented a shift in the fashion dialogue. At the time, menswear was deemed the fastest growing market and the desire for men to stand out on their own mirrored this. A standalone men's fashion week inspired Burberry to return home to showcase its latest collections in London, instead of Milan. Previously, Milan and Paris were the tentpoles of the industry with men's fashion weeks.
Related: Fashion Capitals of the World
London's dedicated men's fashion week also thrust many labels into the spotlight such as J.W. Anderson and Christopher Shannon. Exploring London's growing fashion brands, labels such as Astrid Andersen highlight a young fascination with sportswear that carries an athletic twist. However, most recently WWD reported that London Fashion Week Men's is slated to lose a day for the fall-winter 2018 season in January. While the British Fashion Council says that it wants to allow more time in between the holidays and fashion week, could this mean a smaller roster of designers showing?
Hot on the heels of London Collections: Men, New York Fashion Week: Men made its debut in July 2015. CFDA chief executive officer Steven Kolb was quick to note, "We're not naïve enough to think that we're going to create a huge, international mega men's fashion week immediately." Kolb added, "We know we have to build it from the ground up. But we're going to do a good job, and we know we'll be able to compete on a more global basis in the future."
Related: Has New York Fashion Week Lost Its Luster?
Kolb brings up an interesting perspective when it comes to competing on a global scale. When you look at successful fashion weeks, they typically have historically significant labels that draw people's interest. For example, Milan has brands such as Giorgio Armani and Prada. Paris hosts Louis Vuitton and Hermès. However, you look at New York and its top prospects virtually ignore the Big Apple catwalk. 3.1 Phillip Lim, Thom Browne, Michael Kors, and Tommy Hilfiger are among the brands that could energize fashion week.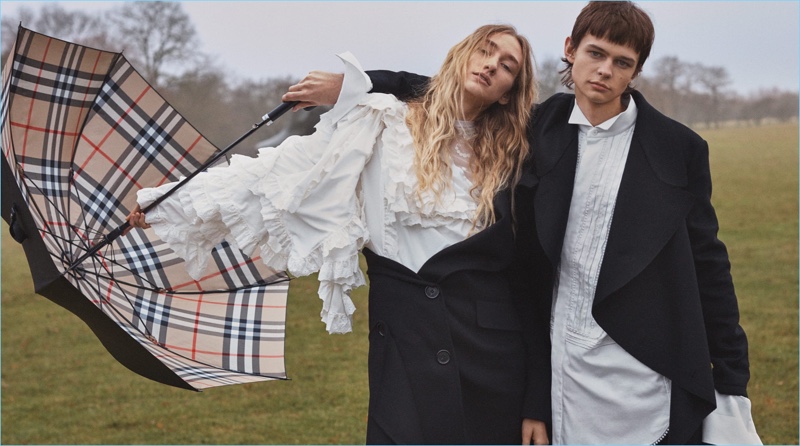 The Future of Fashion Week
As designers combat the fatigue of fashion week and collections that consumers have to wait a year for, the "See Now, Buy Now" model has been explored. In 2016, Burberry announced that it would be the first label to abandon the traditional runway show. Instead of showing next season's fashions, the label has embraced direct-to-consumer collections. Shifting the focus of its shows from fashion press to consumers, Burberry also goes co-ed as it unveils clothes, accessories, and footwear. Offering its fashion shows as a live stream, customers can purchase pieces from the collection immediately following the show on Burberry's e-commerce website.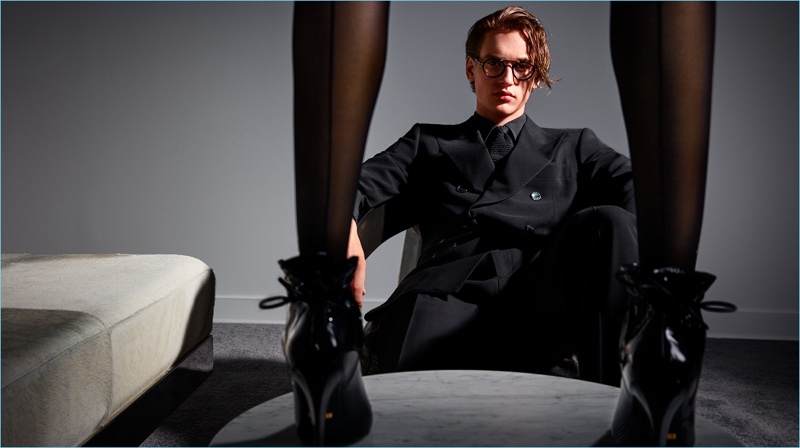 American designer Tom Ford is also a fan of the "See Now, Buy Now" model. Talking to WWD, Ford explained, "In a world that has become increasingly immediate, the current way of showing a collection four months before it is available to consumers is an antiquated idea and one that no longer makes sense." The designer continues, "We have been living with a fashion calendar and system that is from another era."
Related: Tom Ford Embraces "See Now, Buy Now" Model
Meanwhile, luxury fashion houses such as Gucci voiced opposition to the "See Now, Buy Now" idea. Gucci CEO Marco Bizarri discussed the model with System. Calling the idea to task, Bizarri asks, "Has anyone actually asked the customer if they want to have something available directly after the show? You hear that three bags are going to be released tomorrow in five shops, so you produce 15 bags. How many customers are you going to satisfy with that? Fifteen!"
Perhaps some of the luster of a fashion show is lost when you can buy the clothes right away. Gucci creative director Alessandro Michele says, "Fashion is about the dream and without the dream, fashion doesn't exist anymore. So I believe more and more in the fashion show, and I think that fashion needs to be more fashionable than ever before."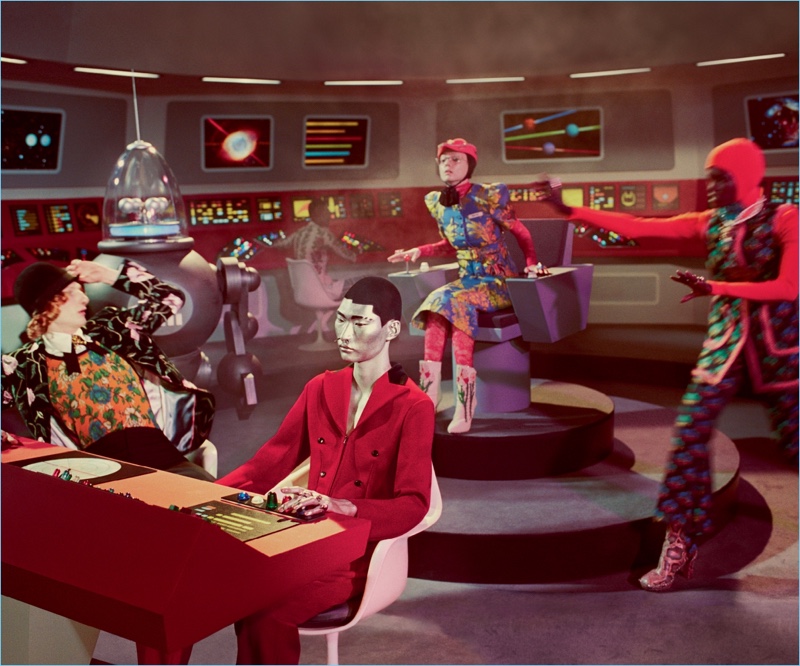 Fashion Goes Co-Ed
While Michele doesn't endorse the "See Now, Buy Now" runway show, he is at the forefront of a push for the co-ed runway. The designer offers, "It seems only natural to me to present my men's and women's collections together. It's the way I see the world today." However, while the fashion brand wins in efforts of unifying its vision and consolidating costs, one questions if menswear loses. Menswear and womenswear are not equal. As reported by Drapers, the global menswear market in 2015 was worth 408 billion, while womenswear was 625 billion.
While the growth of menswear is slated to outperform womenswear by 2020, it's still an undervalued market in comparison. Womenswear has more dedicated stores, media outlets, and just look at the pay discrepancy between male and female models. While a top female model such as Gigi Hadid or Kendall Jenner can earn millions a year, leading models such as David Gandy don't receive the same earnings.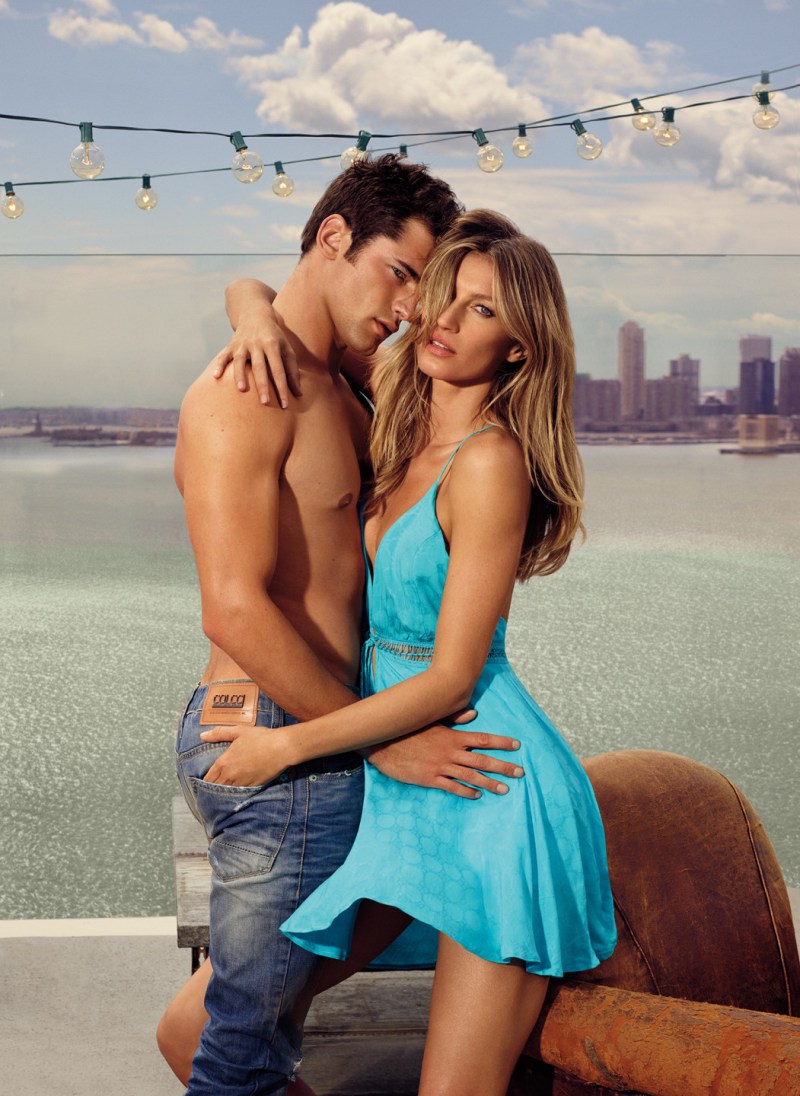 Gandy explains, "Working 15 days a month on average for catalogueues, shows and tests, I end up with the same income as a company executive." In fact, Forbes reported in 2013 that Gisele Bündchen earned $42 million the previous year, which was 28 times the amount received by her male equivalent, Sean O'Pry.
Sociologist Frederic Godart comments to Huffington Post, "Even if the markets for designer men's and women's clothes generate roughly the same sales, about $30 billion each, fashion remains an industry primarily aimed at women." If we assume womenswear outweighs menswear in terms of importance and the number of co-ed shows is on the rise, we are left with the question, "Is a men's fashion week necessary?"