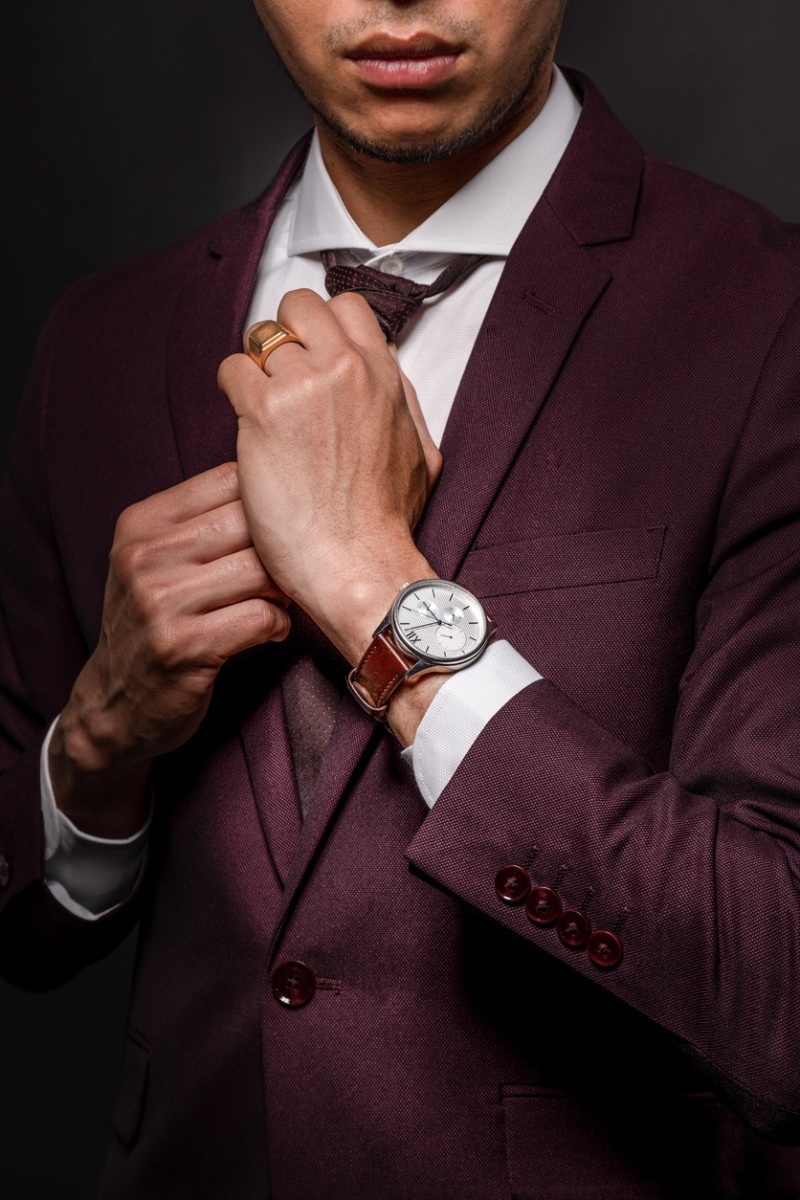 Although it is often assumed that men wear their wedding rings on a particular finger in western culture, many people are unaware of this. Have no fear! We've covered everything you need to know about the subject.
How Are Men's Wedding Rings Traditionally Worn?
Regarding the cultural significance of hand choice, men's wedding rings are traditionally worn on the left hand. In some regions, such as Europe and North America, wearing a wedding band on the right hand is becoming increasingly popular. This is an alternative way for men to express their commitment and love for their partner without adhering to traditional marital customs.
Different hands are seen as more socially acceptable in other parts of the world. For example, in many countries in Asia, wearing a ring on the left hand's fourth finger (ring finger) is still considered taboo. On the other hand, in most Western cultures, it has become much more accepted and even preferred.
How Modern Men Wear Wedding Bands
When it comes to finding the right finger for your wedding band, there are a few conventions you should be aware of. According to the men's wedding bands io website, most men will wear their wedding bands on the ring finger of their left hand. This is a sign of respect and commitment to your partner, so it is typically preferred.
In some cultures, it is common for men to wear the wedding band on their right hand. For example, in some Latin American countries, a man may wear his wedding band on his right ring finger to signify loyalty and devotion. Additionally, if one partner prefers to wear a ring on their right hand, this can be an acceptable option.
Finally, some men prefer wearing the wedding band on their pinky fingers or even on different ones altogether. This is acceptable and doesn't take away from the symbol's meaning. Ultimately, as long as you are comfortable with where you decide to put your ring, it's perfectly valid to wear it on whichever finger you prefer.
Overall, wearing a wedding band is an important symbol of commitment, love, and faithfulness. It has been a tradition to exchange vows in marriage and then wear a ring on the finger that symbolizes this union. However, recently, men have been given more freedom and flexibility when choosing which hand to wear to their wedding band.
Wedding Rings: Right vs. Left Hand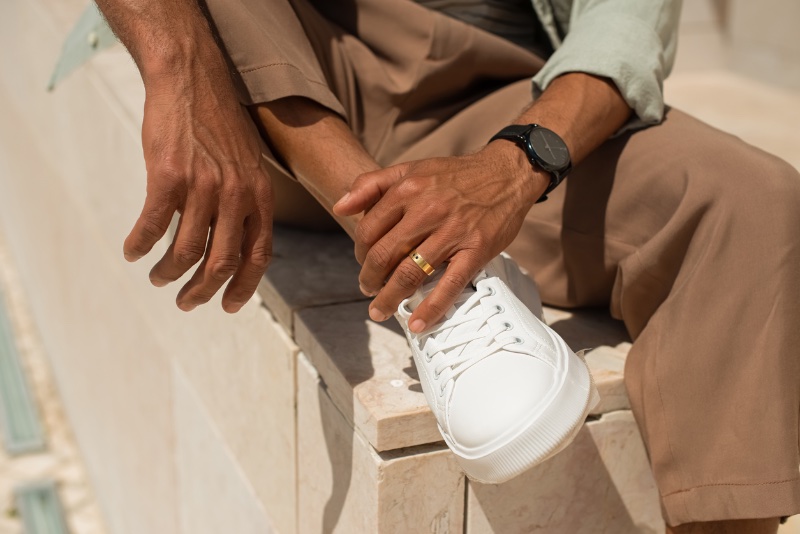 Every hand decision has its benefits and drawbacks, with the final selection depending on cultural norms and whether you're left or right-handed. For example, wearing a wedding ring on the left hand can be seen as more traditional, and it allows for easier access to personal items such as wallets and keys when you're right-handed.
However, for left-handed men, wearing a ring on the right hand can make it easier to use electronics or perform other tasks that require dexterity. Additionally, wearing a ring on the right hand may give off an air of independence and rebelliousness that some men find attractive.
Whichever finger you decide to wear your wedding band, there are a few tips to keep in mind. It's essential to consider your culture and what is socially acceptable in your region before deciding. It's helpful to look at lifestyle factors, such as your job type and how you spend your free time. These can help you determine which hand will be most comfortable and convenient for daily life.
Alternative Ways to Wear a Wedding Band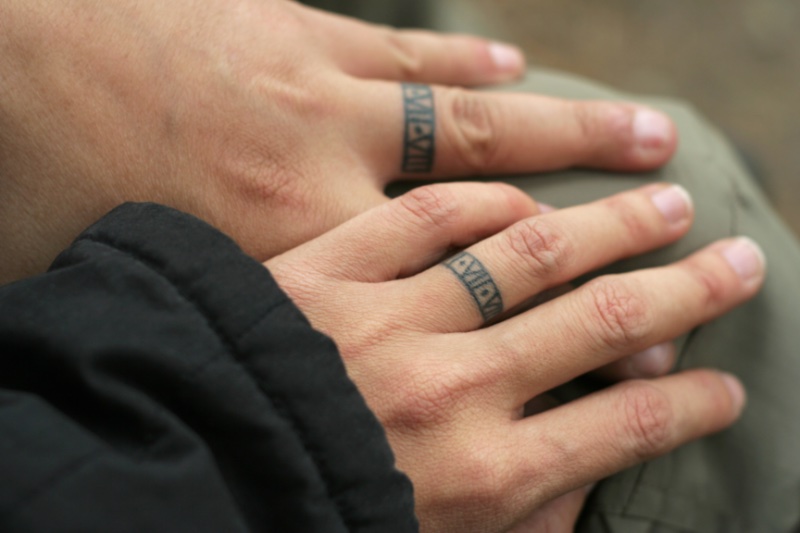 If you don't fancy wearing a wedding ring, that's perfectly okay. Luckily, there are many out-of-the-box approaches to express your commitment without one. For example, some couples opt to have their rings tattooed on the same finger or wrist. This is a more modern approach to expressing commitment and love while still honoring tradition.
The man who still wants to wear his ring but not on his hand can consider a necklace. This can be a more personal expression of love, as it is directly on your body. Many designs are available, ranging from simple pendants to ornate rings with intricate details.
Men may wear their wedding band as an eye-catching bracelet for a unique look. If you want something modern, try an open bracelet and close it with your wedding band! Alternatively, if you'd prefer to go down the edgy route—create a leather cuff that incorporates your precious piece of jewelry.
Picking a Wedding Ring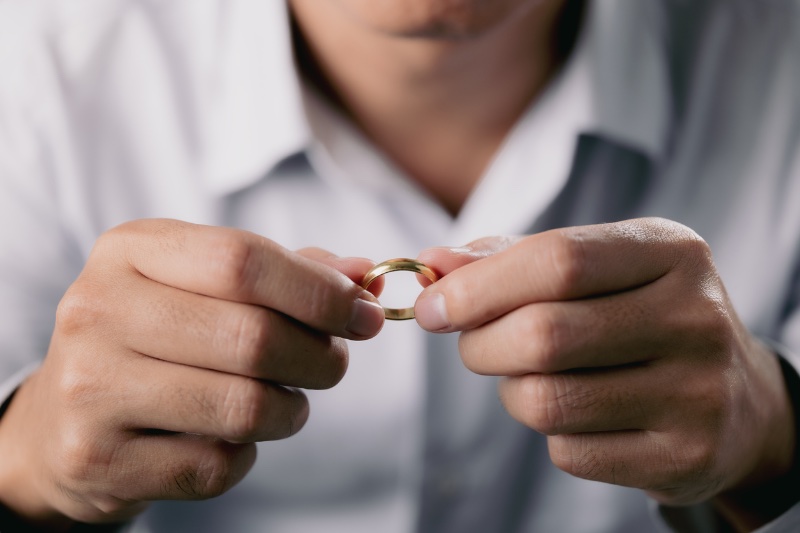 Choosing the perfect wedding ring for a man can be difficult. With so many styles, materials, and designs, it can be hard to know where to start. Men's wedding bands range from classic gold or silver rings with subtle details to bold and eye-catching pieces that make a statement.
The style you choose should reflect your personality and taste—an important symbol of your commitment and love for each other. When selecting a men's wedding band, there are several factors to consider, such as metal type, design elements, comfort level, and price point. By considering all these things when shopping around for the perfect men's wedding band, you're sure to find one that will suit your unique style.
Final Words
When choosing the right hand for your wedding band, there is no one-size-fits-all answer. It depends on cultural and lifestyle factors such as job type and dexterity level. Whatever you decide, make sure that it reflects your commitment to each other while being comfortable enough for everyday use.
Additionally, don't be afraid to explore alternative options if wearing a ring isn't appealing—there are plenty of unique ways to express love through symbols without wearing jewelry. Lastly, when picking out a men's wedding ring, consider the metal type, design elements, comfort level, and price point to find something that suits his unique style perfectly.
With these tips in mind, we hope that selecting the perfect wedding band becomes easy.