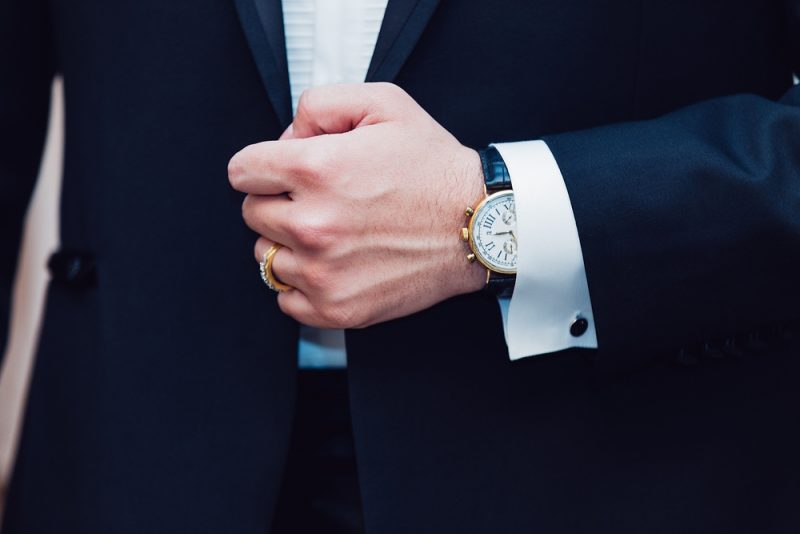 Everyone from Jaden Smith to Harry Styles is into jewelry and diamonds, and the reason, says The New York Times, is Instagram: the indubitable popularity of selfies and the world of hip-hop are having a huge influence on everyday fashion. 'Ice' is where it's at, with celebrities like YouTuber-turned-boxer and hip hop star, Jake Paul, proudly stating in his lyrics that his "wrist is flooded" (with a platinum and diamond Audemars Piguet watch, no less). Rings are also big, and range in style from the simple masculinity of Cartier Love rings to the sparkle of the unisex Tiffany eternity band sported by YouTuber Ryland Adams. If you are in the market for a new diamond ring, what trends should you be aware of?
'Management' Rings
Johnny Depp sparked this ring trend prior to his ugly breakup with ex-wife Amber Heard, when he sported what could be labeled as a traditional woman's engagement ring (a round white diamond set over two pavé diamond bands) on his ring finger. It is believed to be the ring he originally proposed with, which was replaced with one more to his then-fiancés liking. The ring suits him beautifully, of course, and he isn't the only male to sport an original engagement ring. Stars like Charlie Sheen and Ed Sheeran have followed suit, albeit with less blingy versions of this ring. The idea is that neither eternity nor solitaire diamonds need only be a girl's best friend.
Subtle But Present
Ryland Adams, soon to wed controversial YouTuber Shane Dawson, wears a beautiful, medium-width eternity-style diamond ring, featuring a full circle of diamonds that give off a whole lot of fire while looking great with nearly every outfit – from simple T-shirts to three-piece suits. Shane originally surprised Ryan with a finer band, though the latter sought something a little more visible, and a swap was made. Ryan proudly shows off his band in every video upload and is known to take great care of this prized possession.
Men who may covet diamonds but worry about how to maintain their sparkle should know that this task is actually easy. These gems are hard and last a lifetime. Diamonds should be cleaned with a dedicated cleanser recommended by a jeweler or with mild soap and water, and not with chemicals such as toothpaste, window cleaner, or rubbing alcohol. They should also be inspected around once a year minimum to extend the life of jewelry and to avoid loss of the stone.
Just A Touch Of Sparkle
Men who love the fire that diamonds give off who enjoy just a small bit of dazzle can opt for simple bands with a tiny stone (or two or three), to add a little bit of artistry to an otherwise simple design. There are many gorgeous designs to choose from, featuring gems set in geometric shapes, Versace-style rings that combine classic patterns with rows of pavé diamonds, and wide rings bearing 'rows' of metal interspersed with a handful of round inset diamonds. If you can't design between subtle and all-out, buy both and wear them to suit your mood on a particular day.
Bling isn't just for women – not these days when men aren't shy to incorporate a bit of fire into their look. From simple eternity wedding bands to big solitaire to mark an engagement, the range of designs is vast. If you are choosing a ring to wear every day, keep comfort in mind, and ensure that your design goes with your style, personality, and wardrobe.