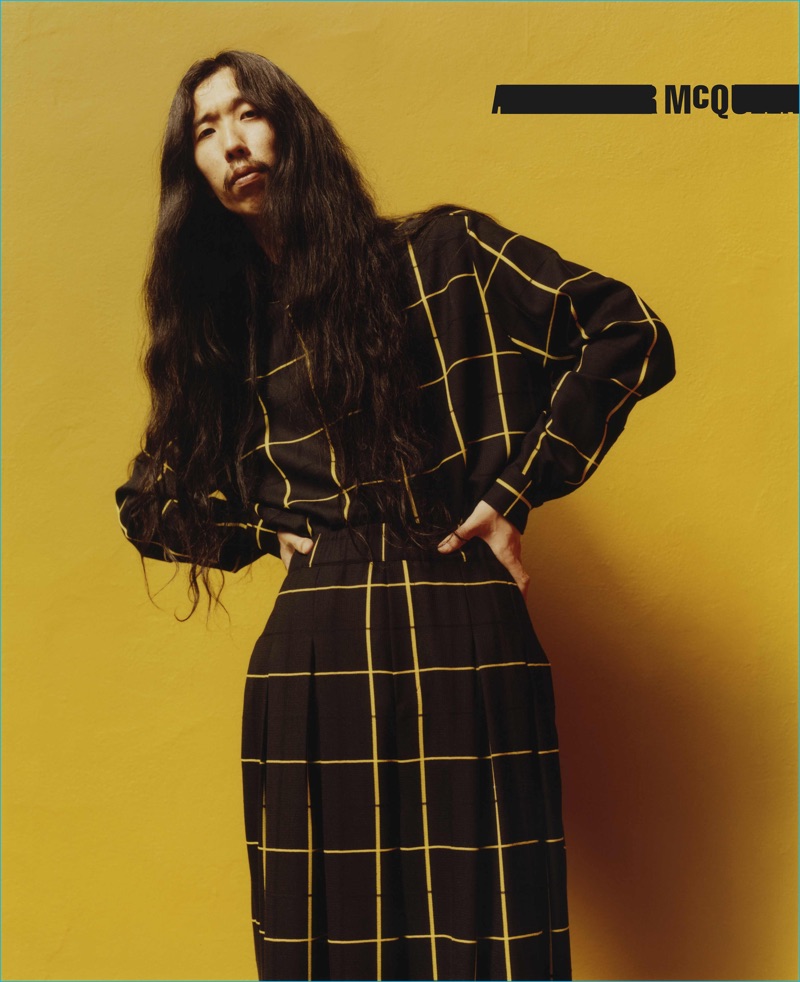 McQ Alexander McQueen strikes up a chord of rebellion and uses its fall-winter 2016 campaign to introduce us to Japanese psychedelic noise-rock band Bo Ningen. The long-haired band consists of Taigen Kawabe, Yuki Tsujii, Kohhei Matsuda and Monchan Monna. The foursome links up with photographer Harley Weir for McQ's advertising portraits. Emphasizing a modern code of dress, Bo Ningen wears pieces from both the brand's women's and men's collections.
Related: McQ Celebrates Scottish Roots for Fall
The selection of the band to front the campaign coincides with the season's inspiration from McQ's women's collection. The new outing looks to Tokyo, informed by the boundary-breaking youth who formed the 1970s Shinjuku club scene. Talking about appearing in the advertisement, Bo Ningen guitarist Tsujii shares, "It was such an extraordinary experience to be a part of McQ's campaign. They eagerly collaborate with artists and musicians, whilst keeping the charm of the brand, unlike other conventional houses." The band will continue a collaboration with McQ, wearing the label's clothing for a number of their European tour dates.
Bo Ningen for McQ Alexander McQueen Fall/Winter 2016 Campaign