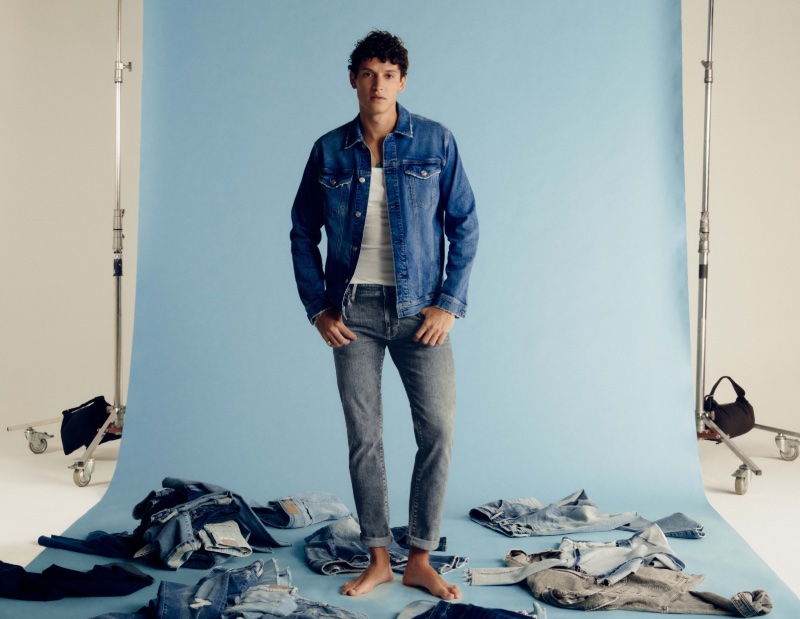 The Mavi brand unveils its spring-summer 2023 campaign, enlisting the creative talents of photographer Jens Ingvarsson. Set against the backdrop of Root Studios in New York City, the ad features the dashing Kyle Vieira, who takes center stage alongside the stunning Melissa Martinez and Jade Huber. The trio radiates a compelling synergy as they don Mavi's latest offerings.
Mavi Spring/Summer 2023 Campaign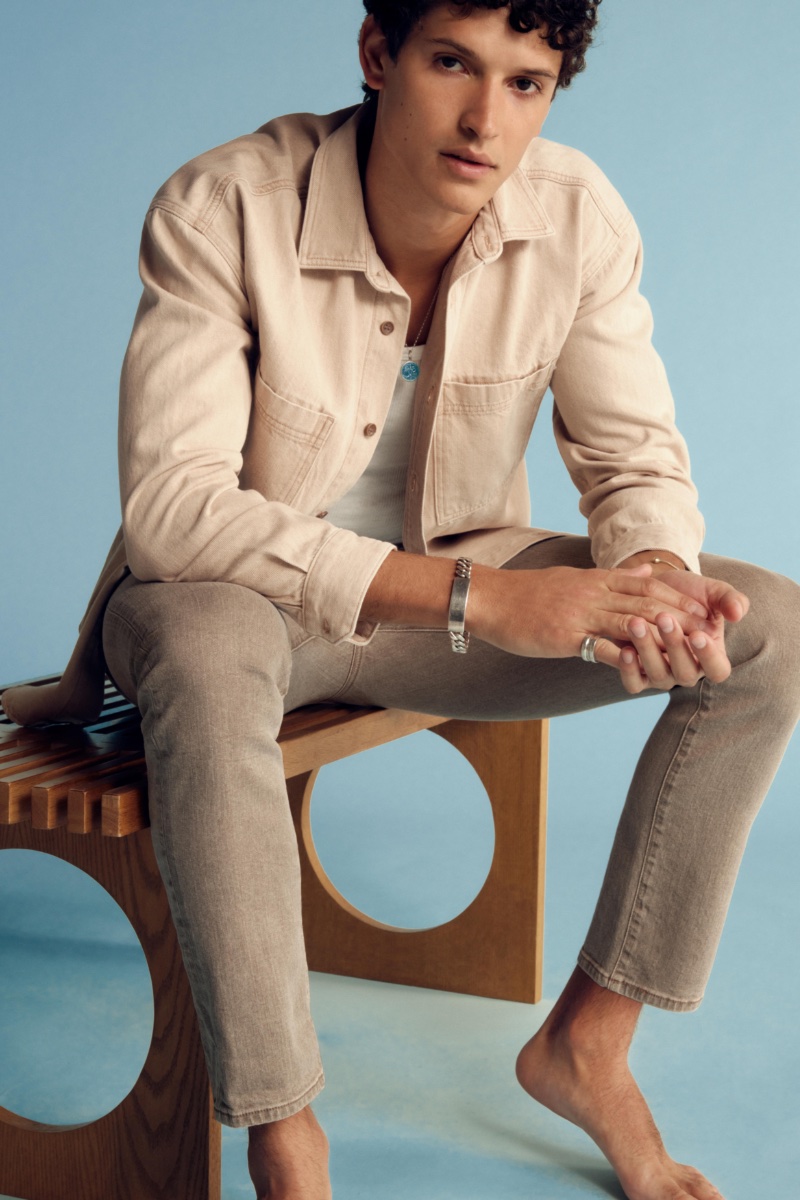 Mavi's spring-summer 2023 collection showcases casual wearable pieces. The brand continues its pursuit of sustainability with an expansion of the All Blue collection, drawing nearer to its ambitious goal of producing 100% sustainable denim by 2030 and ultimately becoming a climate-positive company by 2050.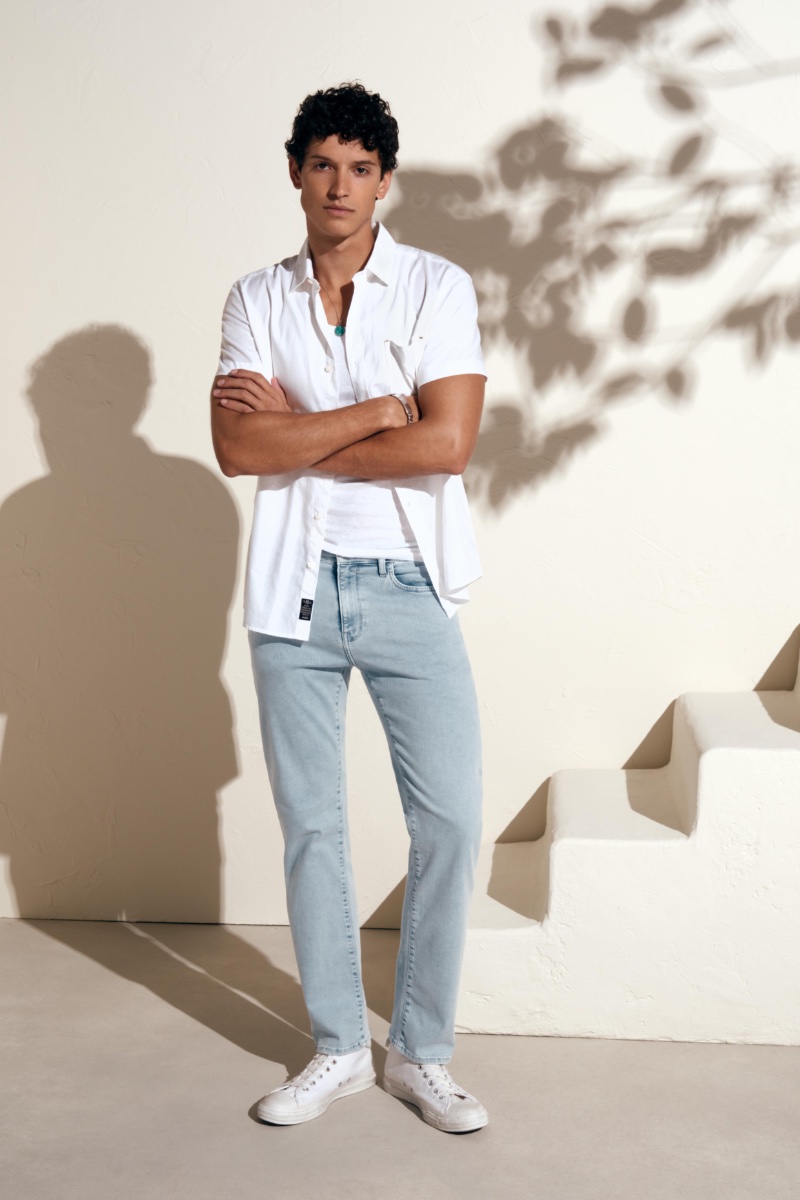 Embracing environmentally conscious practices, Mavi introduces the Natural Dye range to its repertoire. This innovative lineup presents the versatile Stefan shacket and Jake style in two elegant washes, accompanied by an assortment of t-shirts and sweatshirts. The Natural Dye range boasts biodegradable and recycled components, further emphasizing Mavi's commitment to sustainability. In a delightful twist, a basil seed hangtag is also included.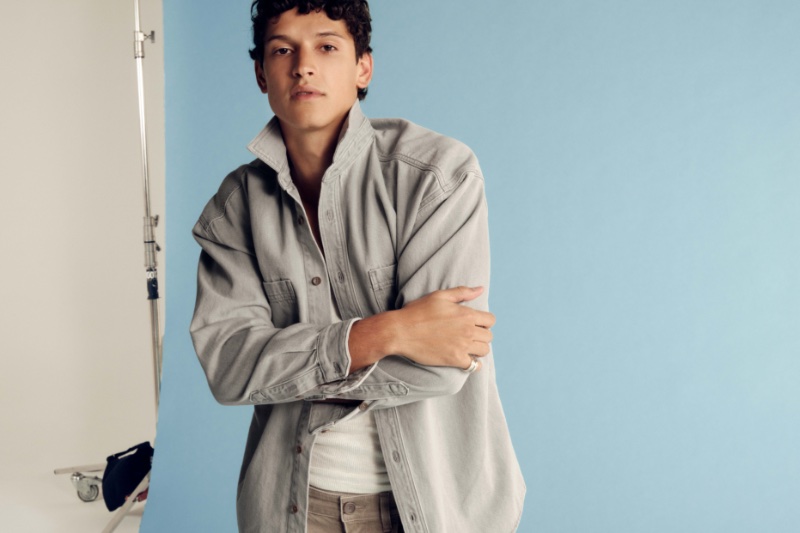 The season is punctuated by light washes that exude an air of effortless chic, adorned with artful fades, whiskers, and carefully placed rips. Men will find themselves enamored with Nate, a stylish addition to Mavi's shorts selection, available in verdant green, classic navy, and charming navy chambray.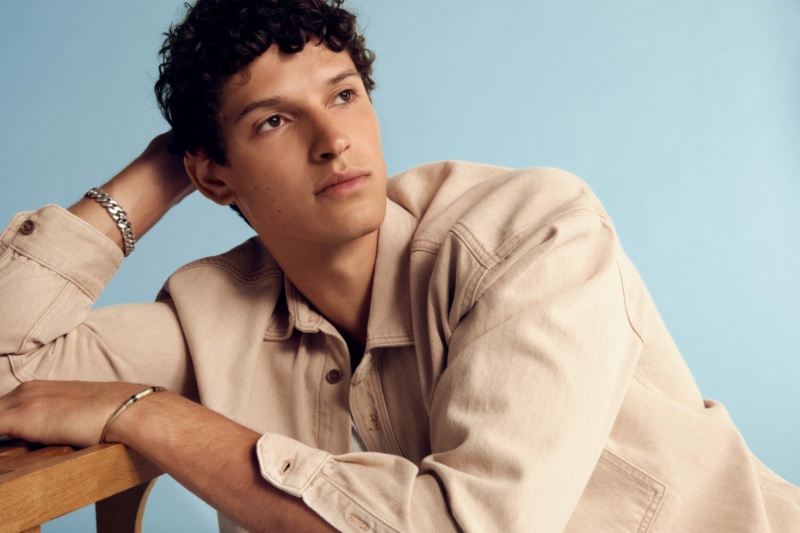 Completing the spring-summer 2023 collection, Mavi's Sportswear range offers an assortment of tees, woven shirts, polos, linen shirts, and sweatshirts. This versatile and stylish lineup ensures that comfort and panache are well within reach for the modern man.