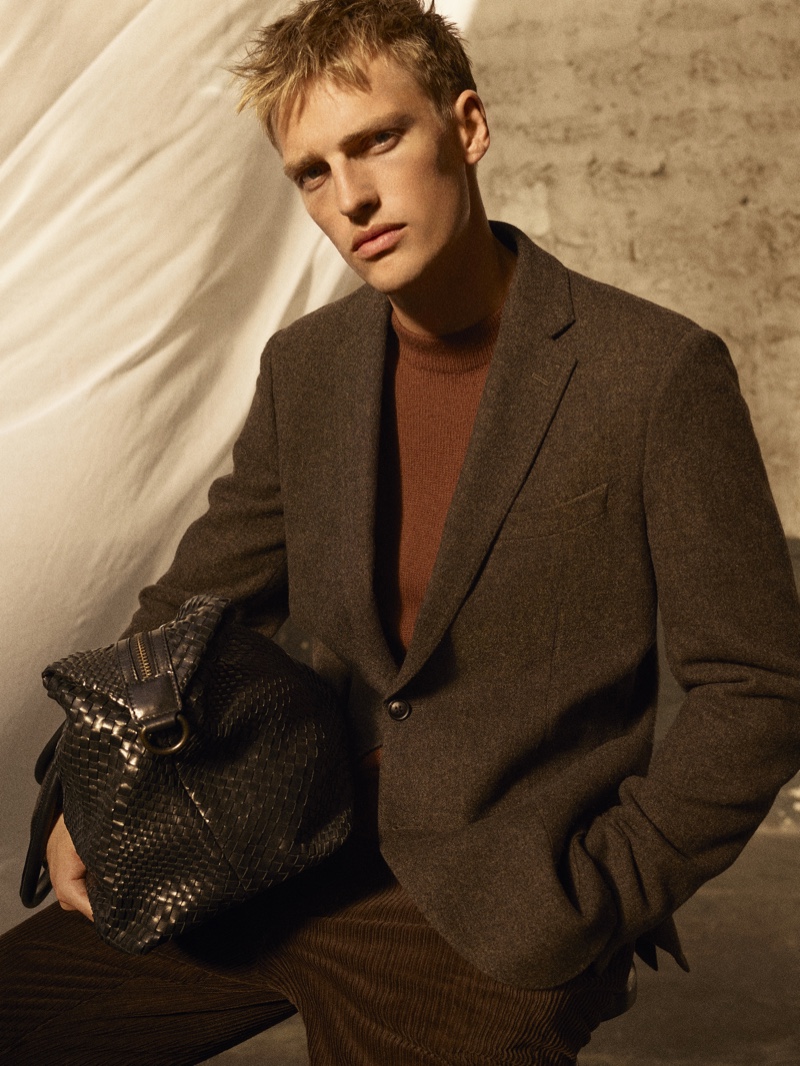 Massimo Dutti collaborates with two visual artists to present its fall-winter 2020 Limited Edition men's collection. Photographer Karim Sadli reunites with familiar faces such as Victor Nylander for the occasion. Posing against a rustic backdrop held up with clamps, Victor joins Parker van Noord and Malick Bodian in showcasing Massimo Dutti's elegant lineup of classic menswear.
Related: Interlude – Otto Transitions Into Fall with Massimo Dutti
Pictured alongside Quentin Demeester, the models explore movement with photographer Laura Coulson. Geraldine Saglio styles Massimo Dutti's collection of essentials. Autumnal hues take up the spotlight by establishing the season with an interchangeable wardrobe of tailored pieces. Tweed coats, turtleneck sweaters, puffer jackets, blazers, and more contribute to the elegant range.
Massimo Dutti Fall/Winter 2020 Limited Edition Collection: 'The Show' by Karim Sadli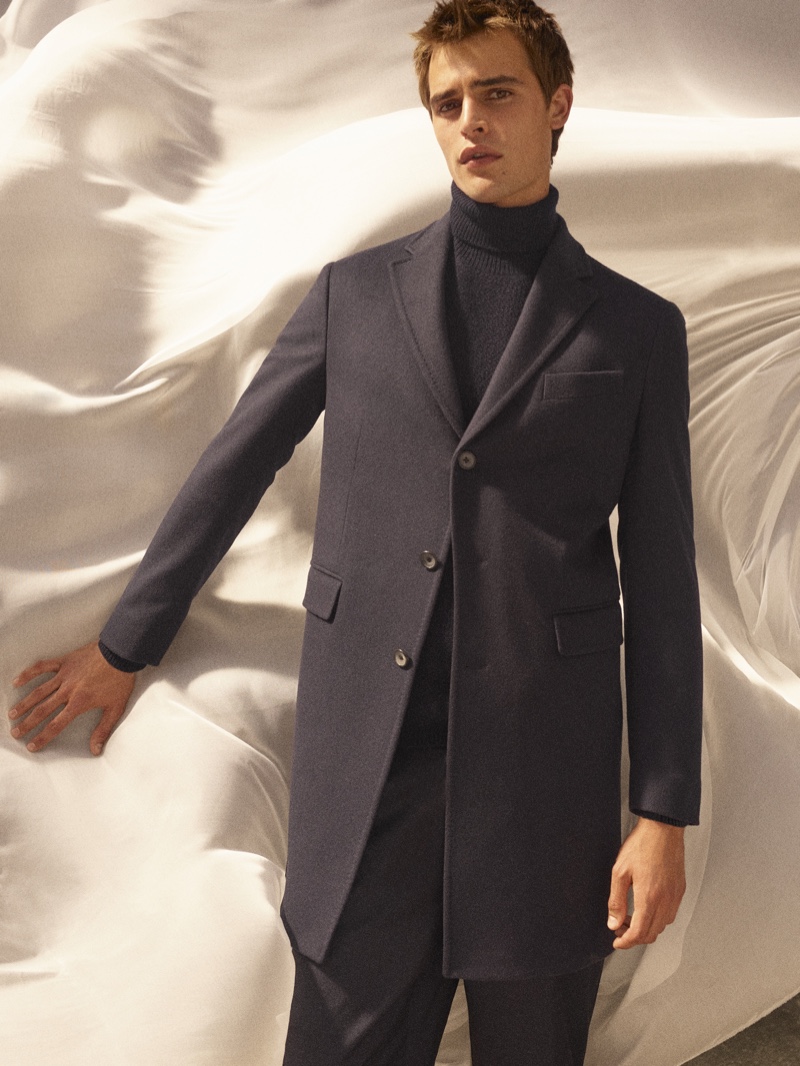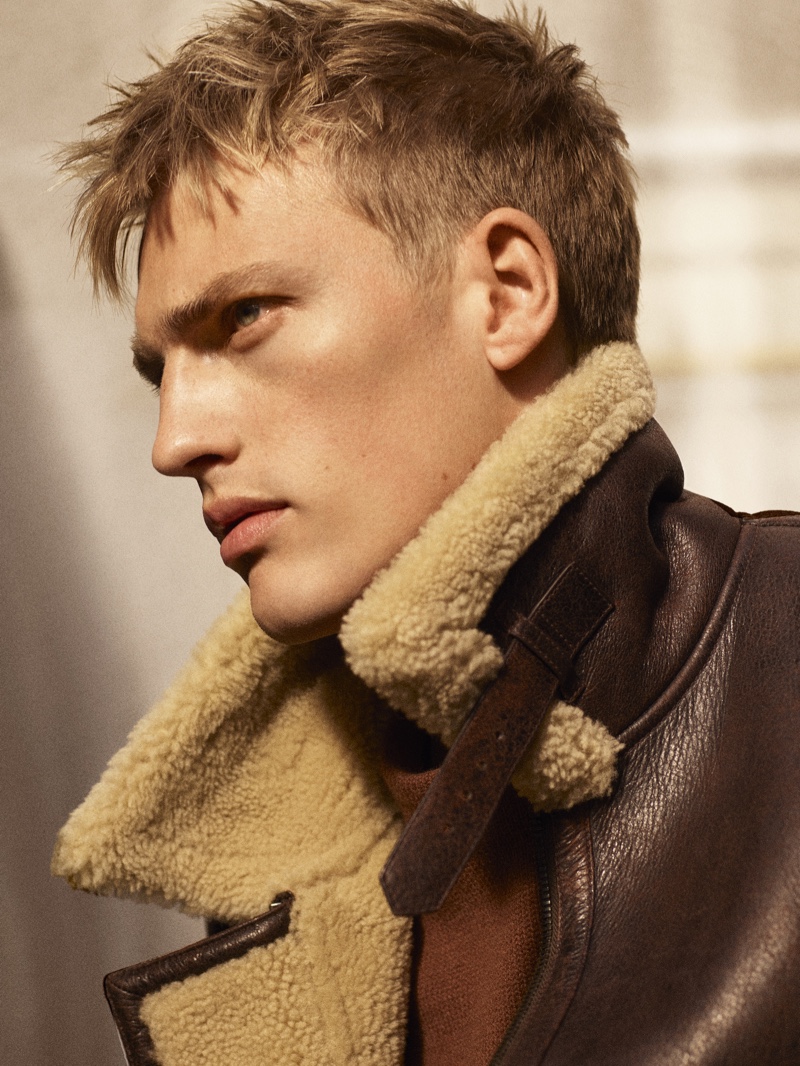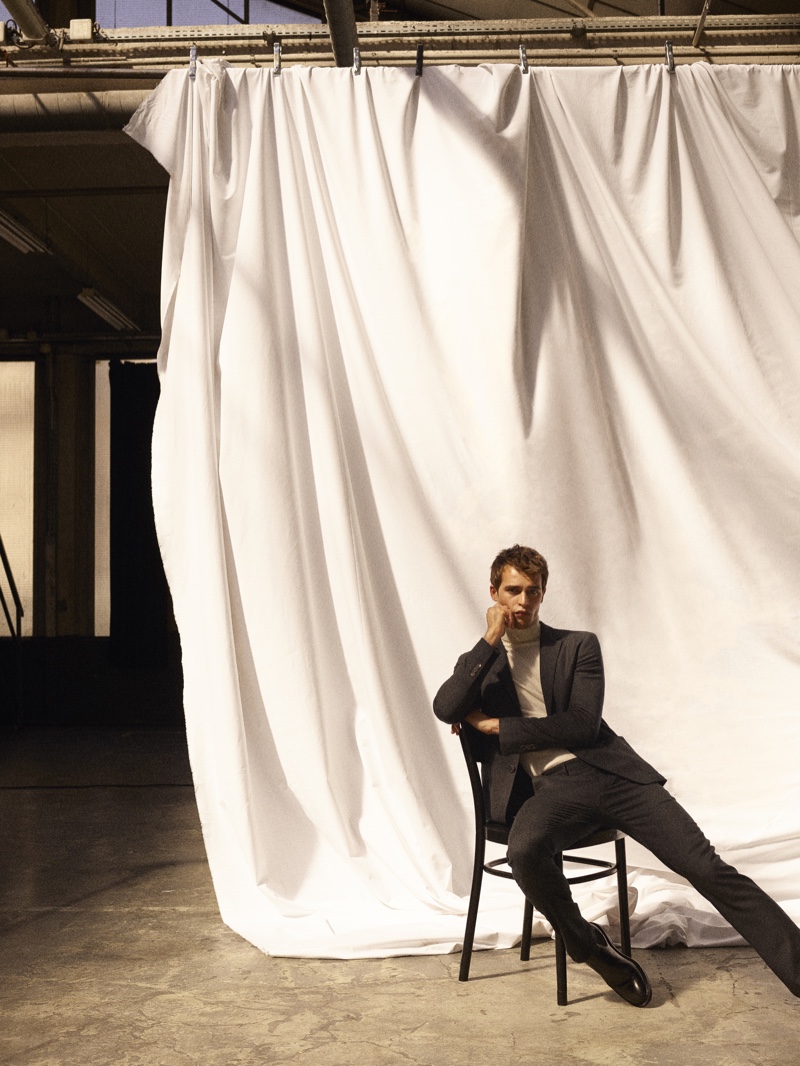 Massimo Dutti Fall/Winter 2020 Limited Edition Collection: 'The Movement Study' by Laura Coulson