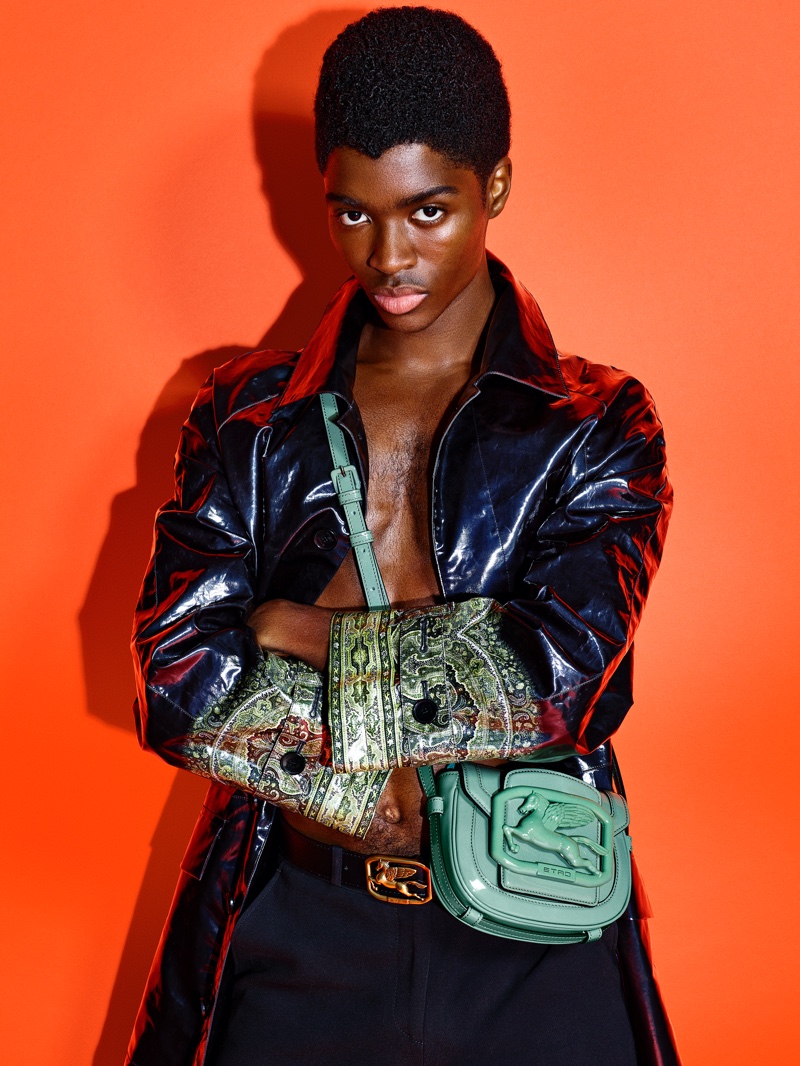 On the heels of its fall-winter 2020 advertisement called "We Are All One," Etro puts the spotlight on accessories with a new campaign. The Italian label brings attention to its iconic Pegaso bag with its Pegasus Club campaign. Taking up the reigns for the season, Matthias Vriens photographs the outing with modern studio images. An absolute simplicity provides an emphasis on personality with Alton Mason taking up the leading role.
Related: Maxime & Alberto Don Etro's 24 Hour Jacket
Alton charms in several photos as he hits dynamic poses. Grace, in movement, reflects Alton's background as a dancer. Making a case for a modern style that knows no gender, Etro's Pegaso bag is front and center in a new patent leather variation.  Available in small and medium sizes, the bag features a Pegasus-shaped resin maxi buckle for a dramatic finish.
Etro Pegasus Club Campaign