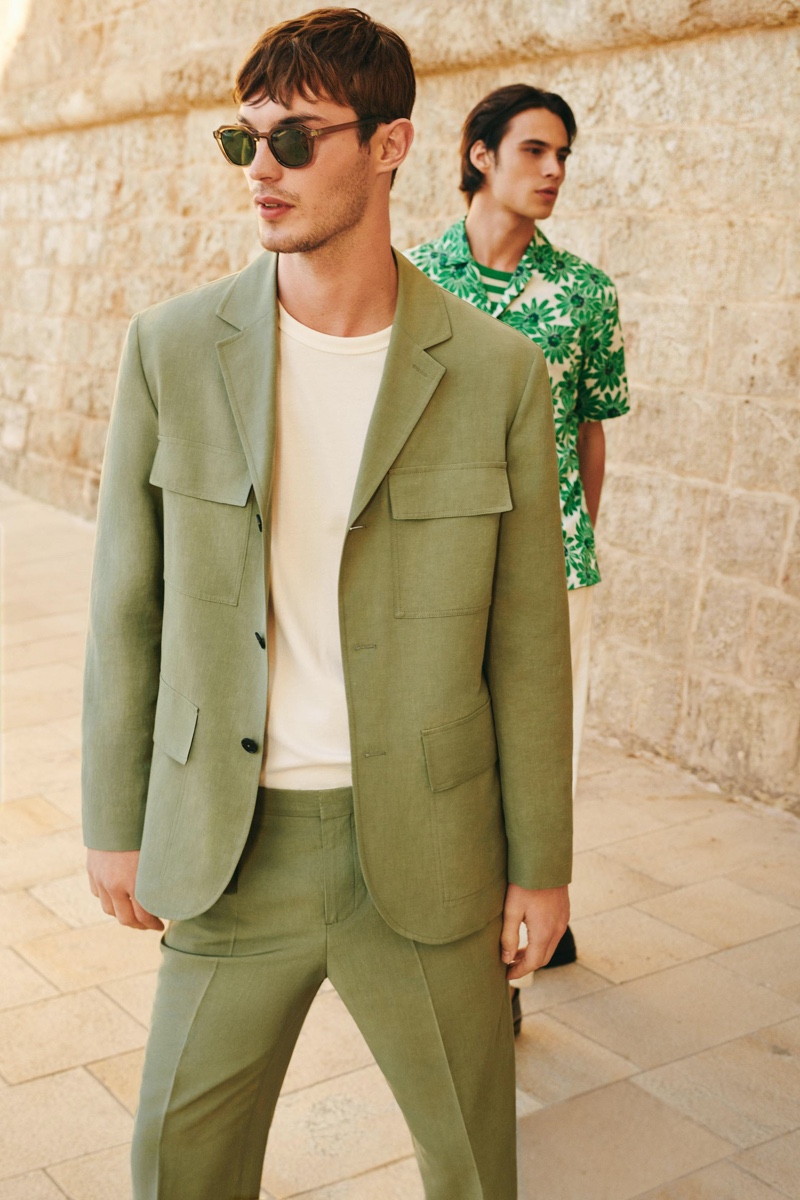 With its current campaign, Mango Man celebrates a "Mediterranean Summer." Furthermore, the Spanish brand encapsulates the season's themes with the delight of being together. Models Kit Butler and Louis Baines are Mango's ad stars for the occasion. For the experience, the models appear in front of photographer Eddie Wrey's lens.
Related: MANGO'S IN THE MOOD FOR SUMMER & 'AWAY FROM THE ROUTINE'
Mango Man Summer 2022 Campaign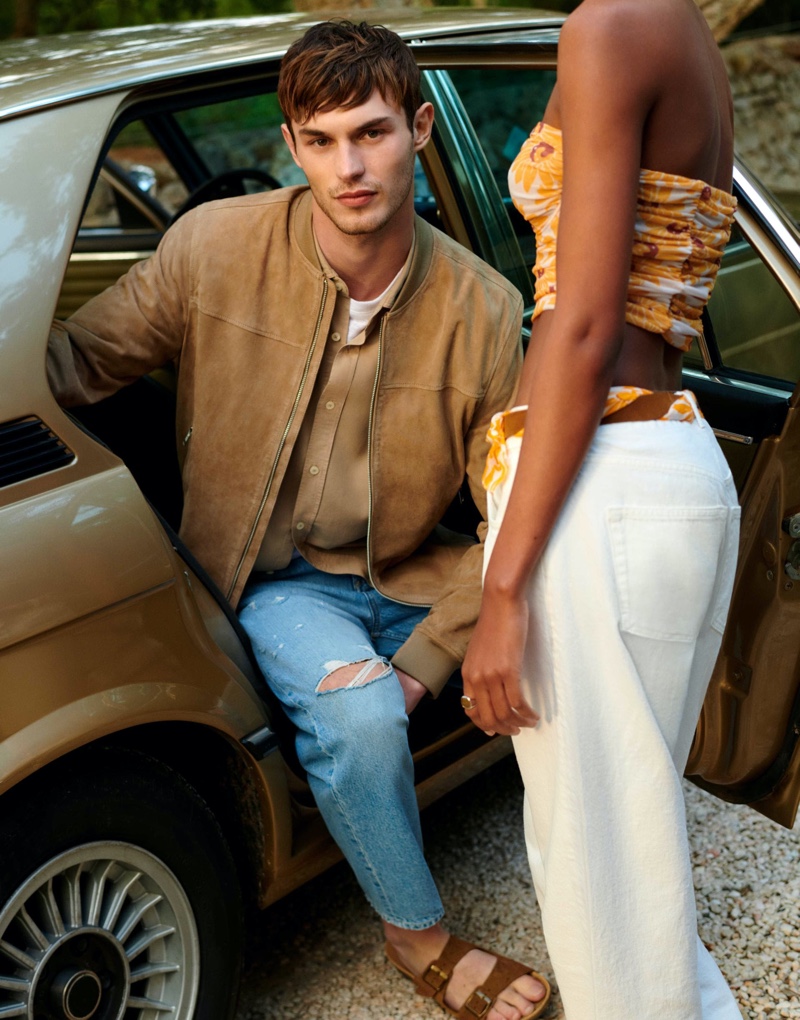 For Mango, Eddie Wrey creates vibrant images of Kit Butler and Louis Baines. Elodie David-Touboul styles the models to show off Mango's latest propositions for guys. Linen tailoring is paired with printed shirts, distressed jeans, and more for the outing. For an exciting wardrobe, Mango highlights the color green with dashes of lime.
Related: MANGO MAN DELIVERS A STYLISH DREAM IN TERRACOTTA
Mango Man Summer 2022 Style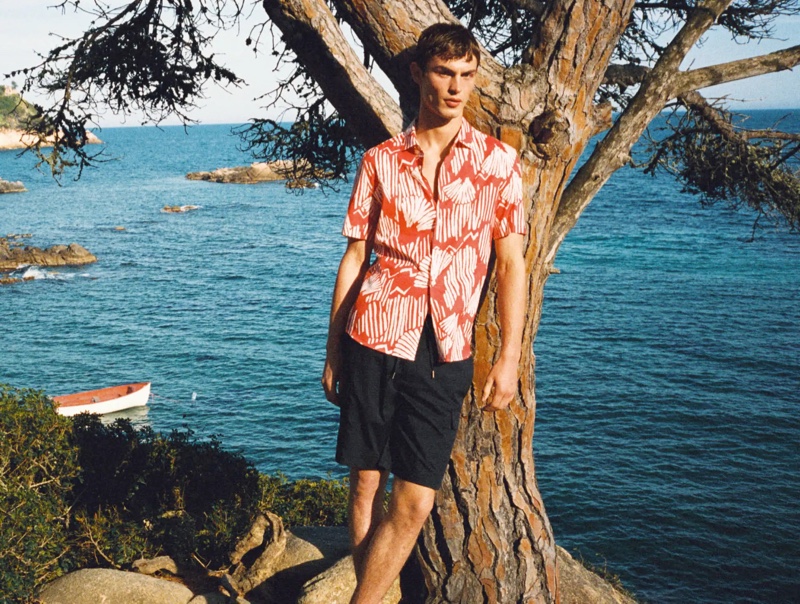 Mango's "Mediterranean Summer" collection features a stylish aesthetic that elevates comfy and casual clothing. Smart necessities for a varied and fashionable outfit are available from the fashion company. Drawstring shorts and woven polos are among the key pieces, as are linen shirts and lightweight knitwear.
Related: ANTOINE GRIEZMANN IS IN SMART FORM FOR NEW MANGO CAMPAIGN