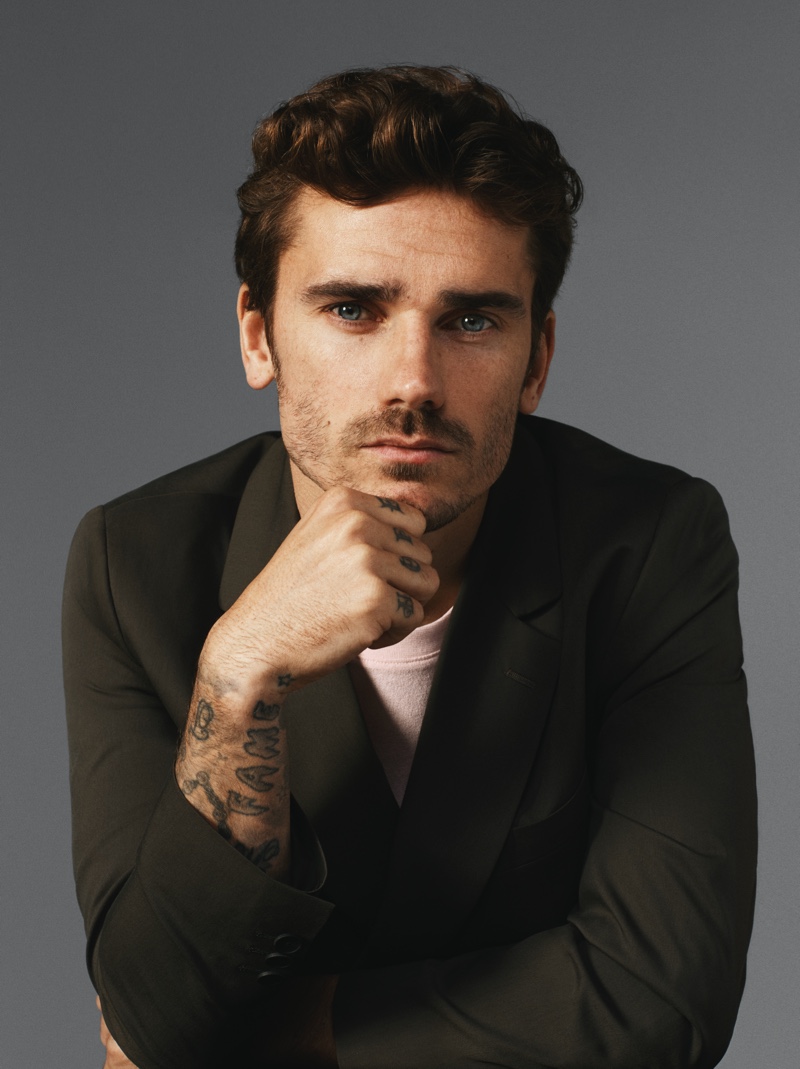 To promote its spring-summer 2022 collection, Mango Man has enlisted footballer Antoine Griezmann as the face of the campaign. While the French player is well-known as a top scorer in the 2018 World Cup and UEFA Nations League in 2021, he is admirable for his values and a laid-back, classic style, which he wears with a comfortable demeanor. In addition to serving as Mango's brand ambassador, Griezmann personifies the company's effort to revamp traditional menswear with just the right touch of modernity, courtesy of the newest fashion trends.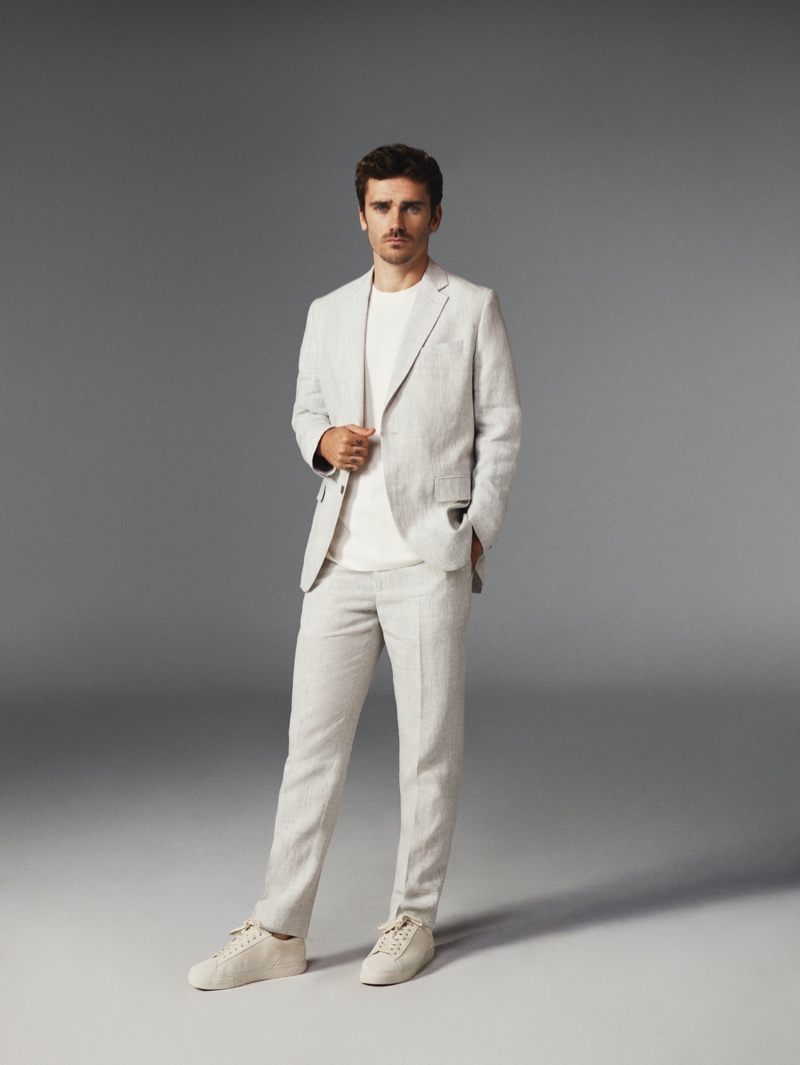 Mango Man Spring/Summer 2022 Campaign
Antoine Griezmann is the lone star of Mango Man's spring-summer 2022 campaign. For this occasion, the sporting star collaborates with photographer Ronan Gallagher. Griezmann is a vision in Mango's newest must-haves, and he looks stunning. Several of the label's most recent trends, like straight pants in poplin and linen and a more casual take on the double-breasted suit, share the scene, with the footballer as the star attraction.
Related: MANGO CALLS FOR A WARDROBE RESET WITH NEW ESSENTIALS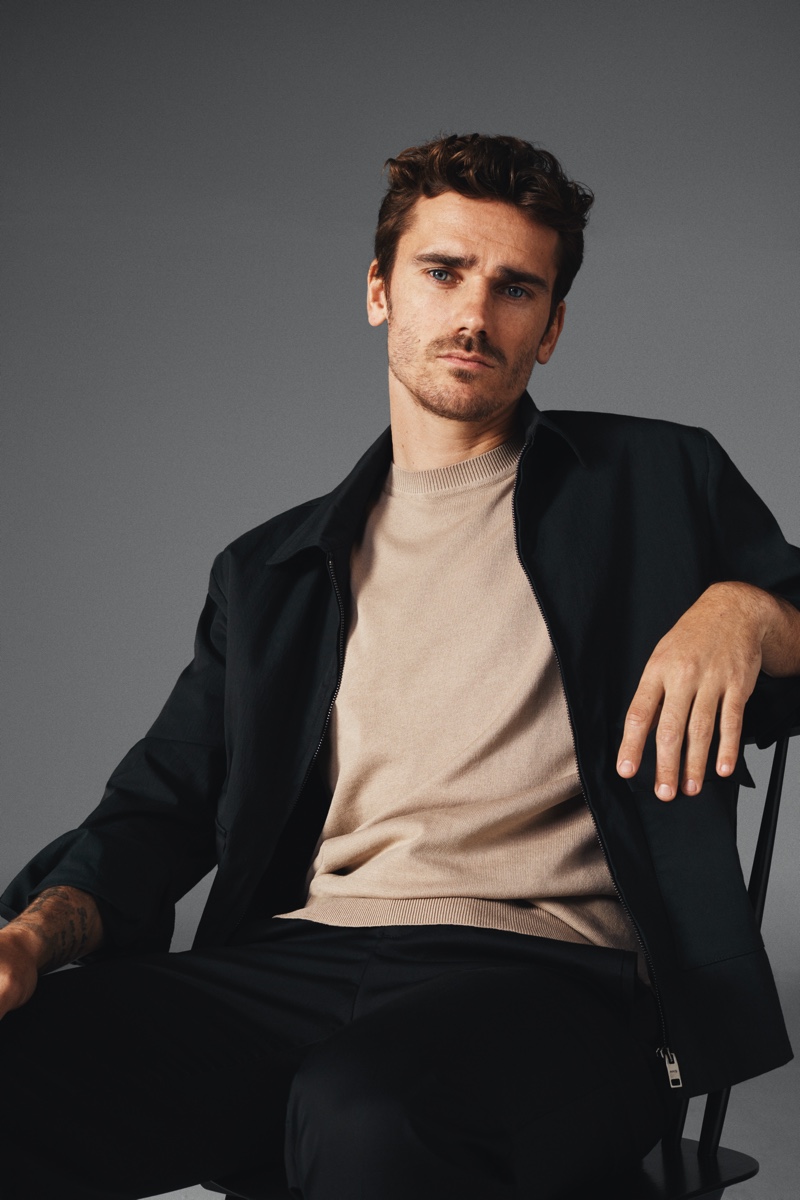 "It is a real honor for me to be able to collaborate with a brand like Mango, which I have so much in common with," says Antoine Griezmann. "The style of the collections is very contemporary and they have extremely versatile and easy-to-wear pieces that adapt to each person's style." The 31-year-old athlete adds, "I believe that I connect a lot with the Mediterranean spirit of the brand and its values. It was a really nice project, the team made sure everything went smoothly and I'm proud of the results."
Mango's communication, brand image, and customer experience director, Diego Sebastian, says the collaboration with Griezmann is "one step further in Mango's commitment to strengthen its positioning by associating its brand with key figures from the worlds of fashion, culture and sport." Sebastian continues, "A pioneer in Spain in such collaborations, Mango is constantly seeking profiles aligned with its values. Mango has previously counted on major talents in its campaigns, such as Gerard Piqué, Zinedine Zidane, Adrien Brody and Andrés Velencoso."