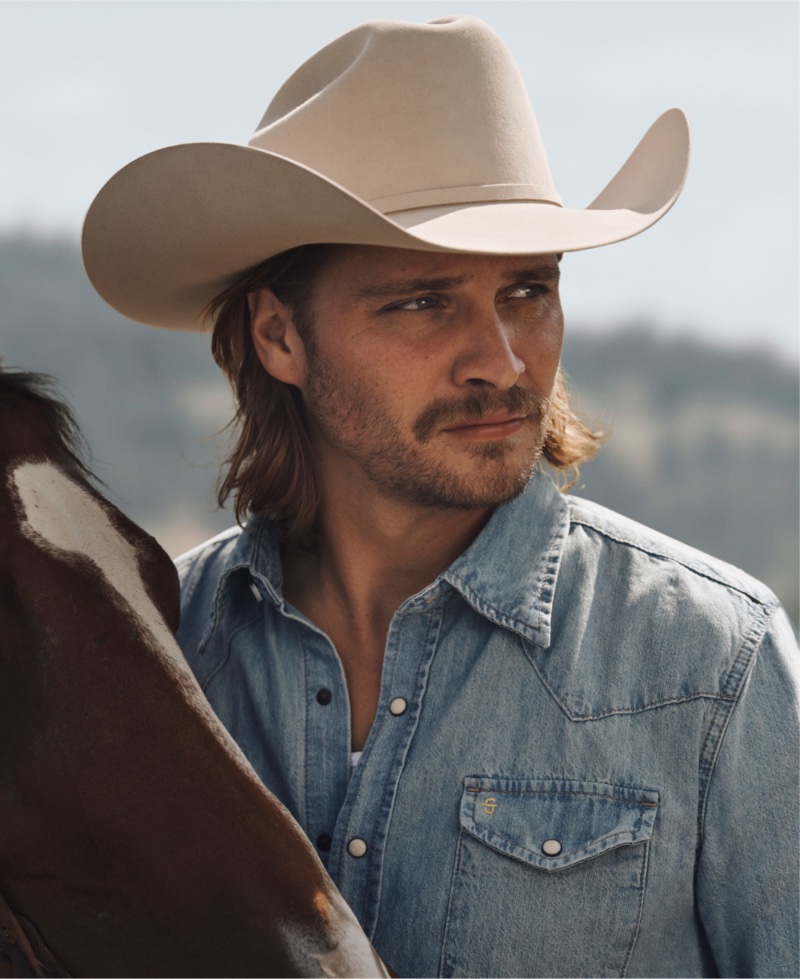 For his latest role, Luke Grimes saddles up for Stetson. The Yellowstone star appears as the face of Stetson Original cologne. Grimes embodies the Stetson man as he takes to the famous Diamond Cross Ranch in Wyoming. With a history that spans four decades, Stetson Original proves timeless as Grimes represents the next generation of the Stetson man.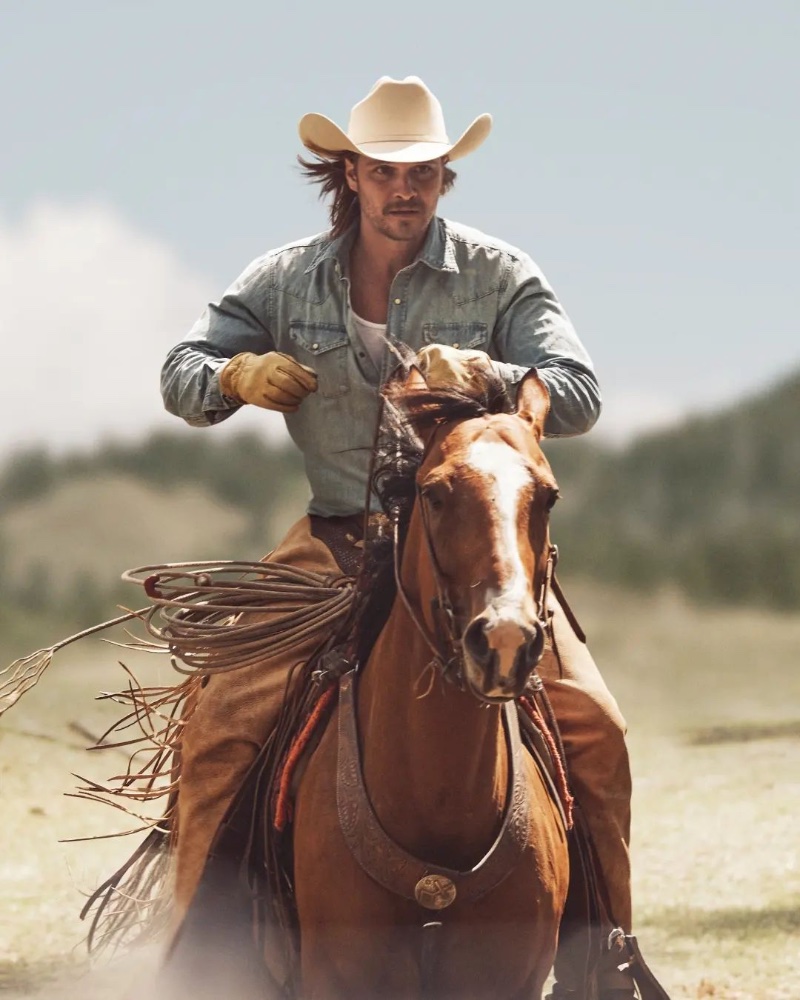 Luke Grimes for Stetson Original Cologne Campaign
Blair Getz Mezibov photographs Luke Grimes for the Stetson Original cologne campaign. Mezibov collaborates with creative director Donjiro Ban to bring Stetson's rugged vision to life. Meanwhile, Evan Simonitsch styles Grimes, who wears a Stetson long-sleeve denim shirt and the refined El Presidente 100x Premier cowboy hat.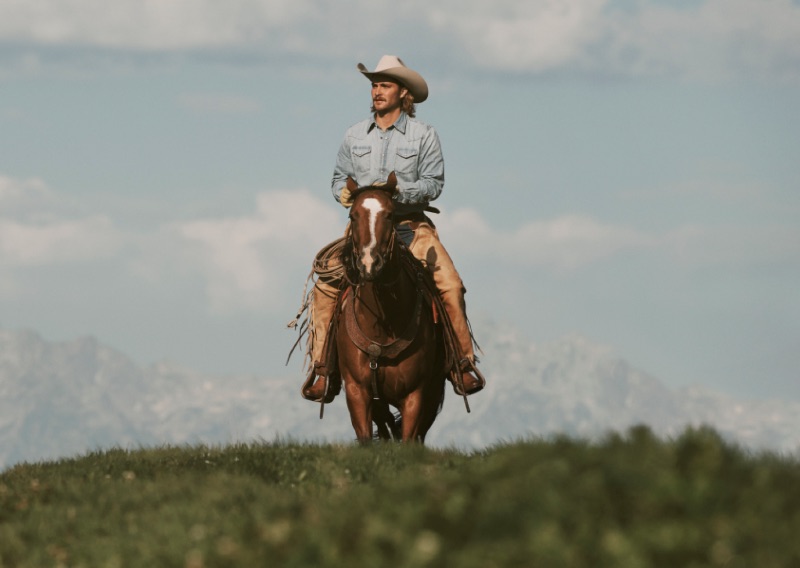 "Since its founding in 1865, the Stetson brand has stood for the best of the American spirit—honest, authentic, and independent—and we can think of no one better to embody those values than Luke Grimes," shares Stetson president Xiao Li Tan. "He exudes strength and integrity on camera and off, and his passion for the West and longtime love of Stetson make him the embodiment of the modern Stetson man."
From his upbringing in Ohio to his admiration of Stetson and his role as a modern Western icon, Luke Grimes is the perfect man to represent the brand. Stetson president Xiao Li Tan explains, "Luke represents the power of achieving your dreams on your own terms, and we're thrilled to have him as part of the Stetson family."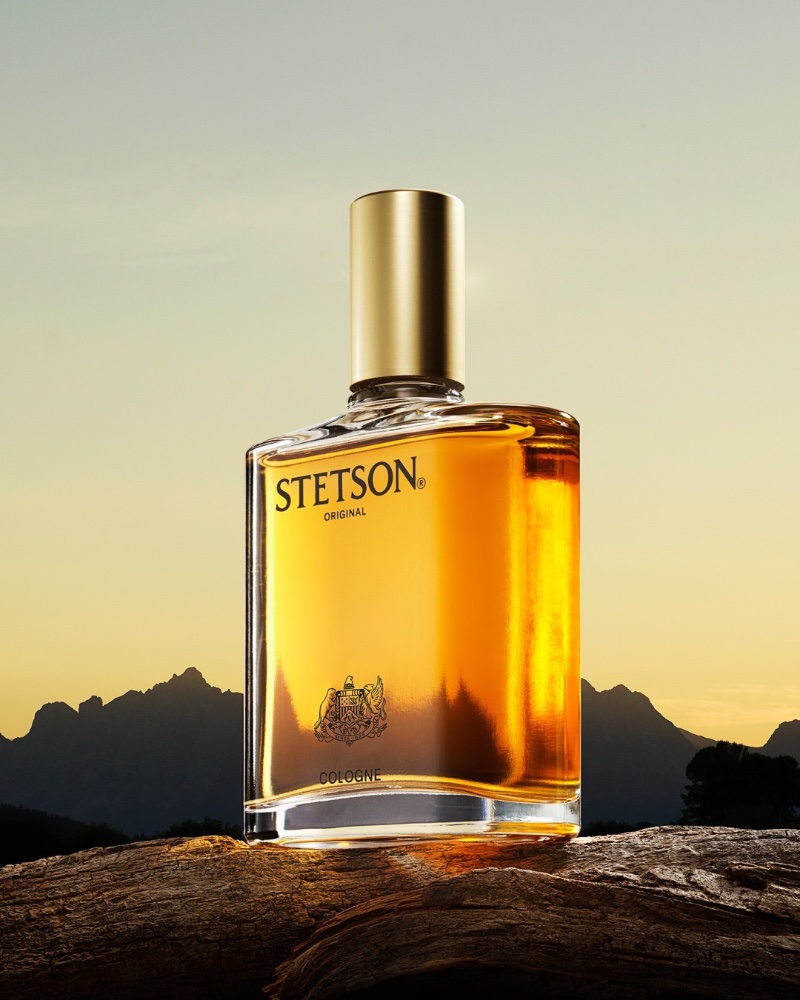 "I grew up with Stetson. As an actor and musician, I value authenticity and craftsmanship, and Stetson embodies these values completely," says Luke Grimes. "I was really drawn to the tagline of the campaign—'Be Your Own Legend.' It's about living authentically, being true to who you really are. Those are the types of people we call legends."