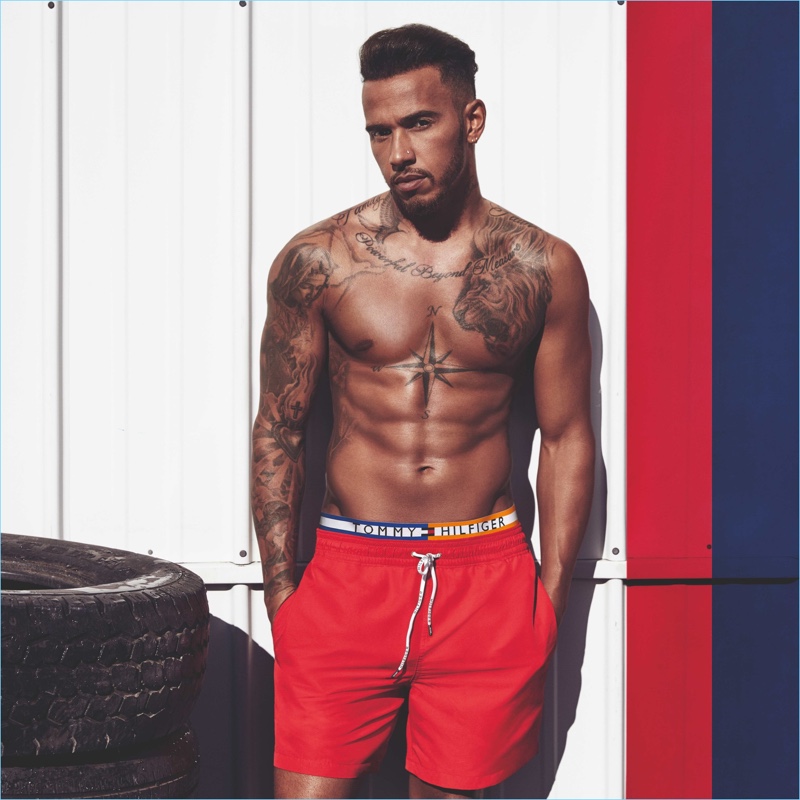 Internationally famous, a four-time Formula One champion, exceedingly rich and generally well-liked – there's not much to say against Lewis Hamilton. On the track, he is as precise and focused as they come, but off the track, he is carefree, exuberant, and flamboyant. Overall, it's Hamilton's flair for fashion that we love about him, as he is always one of the best-dressed men at any event.
Other than being the face of a new Tommy Hilfiger campaign, Hamilton is also an ambassador for Puma. Perhaps his biggest partnership, however, is with Swiss watch brand IWC. Since 2013, Hamilton and ex-Formula One driver Nico Rosberg have championed the International Watch Company, with Hamilton favoring the Ingenieur Chronograph model, which is growing in popularity online as a result of the endorsement.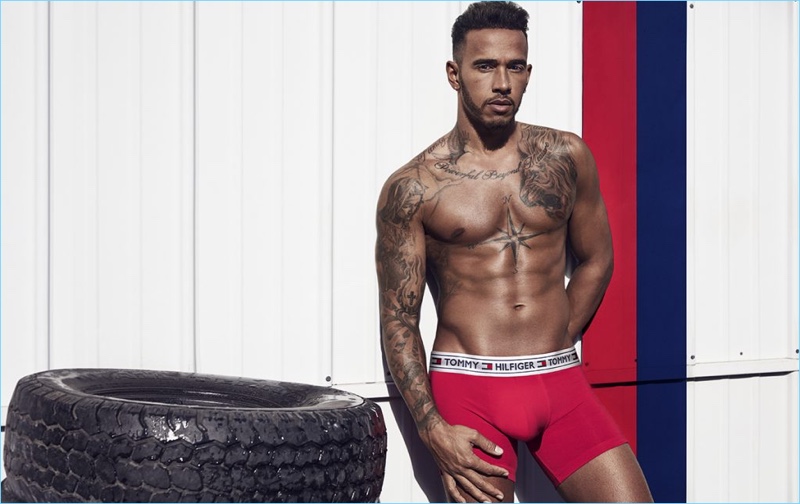 Apart from the F1 driver's obvious passion for style, Hamilton also loves to adorn his body with tattoos, which he discussed in a new video with GQ. Here are some of his explanations:
Back tattoos
Hamilton's massive cross tattoo on his back is there largely because of his faith, but also with a nod of respect to his favorite rapper, Tupac. The cross is completed with angel wings and a quote: "Still I Rise." It reportedly took 10 hours, but Hamilton still loves it to the point where he'll look at his back as much as possible!
Chest tattoos
Hamilton has two major chest tattoos. The first is a compass directly in the center of his chest, which he cites as something he got because every Sunday he leaves the church with more direction than before he came. The second is a large lion head which goes down from his shoulder towards his heart, which he chose simply because he feels he has the heart of a lion.
Left side body tattoos
He states he loves the support and passion of Chinese fans whenever there's a race in Shanghai. To show his appreciation for their continued adoration, Hamilton has the Chinese symbol for 'Warrior' tattooed on his left side, as he is someone who keeps fighting.
Left hand tattoo
Due to a scar from a go-kart accident he was in when only 8 years old, Hamilton decided to tattoo something arguably nicer and got a small rose to cover it up. He also has another rose on the right side of his body, yet this one is much larger and is a tribute to his aunt.
Left shoulder tattoo
Hamilton's latest tattoo is a very meaningful snapshot of his childhood when his father would pick him up and throw him into the air to catch. A silhouette of the moment is tattooed against a clock face, as it's a memory in time that he'll never forget.
Watch the full video on Lewis Hamilton's tattoos below.