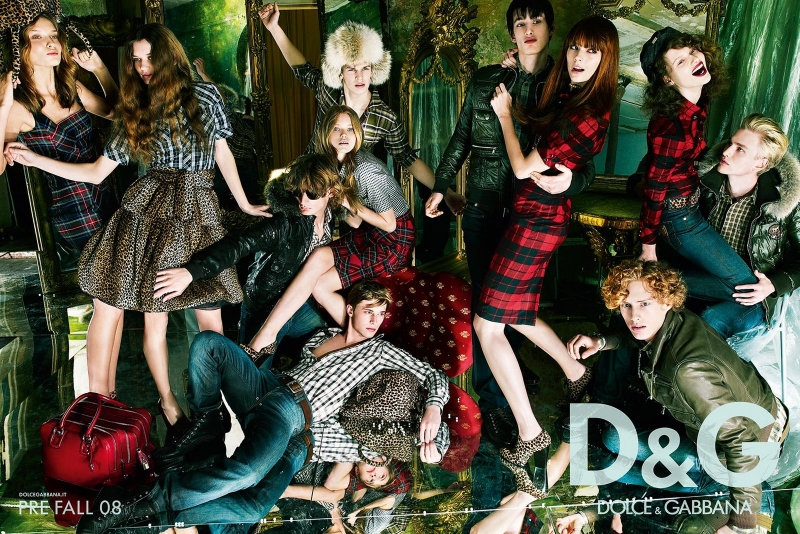 D&G Pre-fall 2008 Campaign by Mario Testino
What are you doing outside modeling?
Julian Hennig: Many things. Going out to fish and playing golf gives me great pleasure. I also do volunteering for the European University Viadrina as a student representative. Besides [that], I really enjoy going out to new bars and clubs in Berlin. My latest discovery from last weekend is a brand new little club called Asphalt in downtown Berlin (Mitte). Learning Portuguese is something else I just began and I would like to master.
How would you sum up your experience as a model?
Julian Hennig: I've met plenty of interesting and creative people, I would have never met if I [didn't start] modeling. Meeting those people and experiencing work all over the world with a different set of people on a day to day basis influenced my views and personality and made my life a lot more exciting.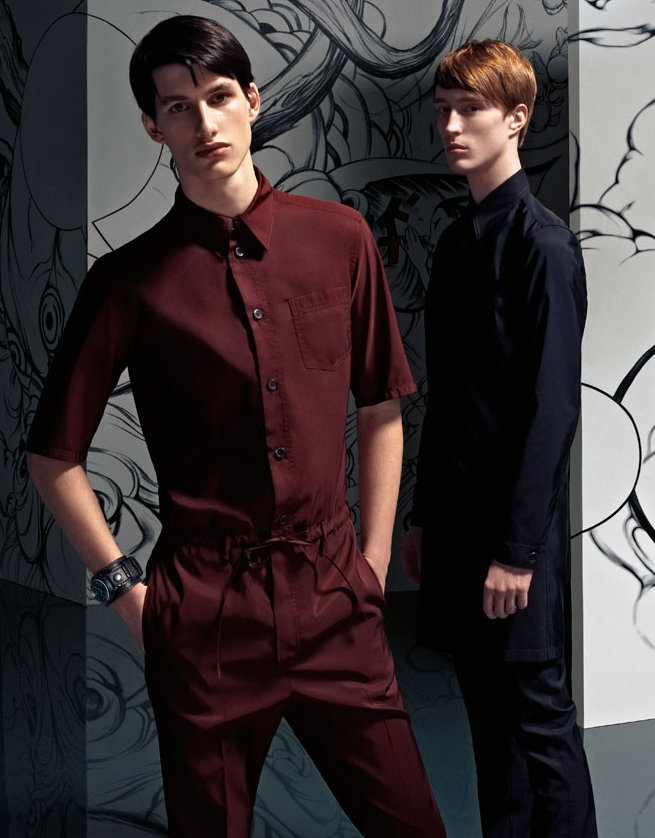 Prada Spring 2008 Campaign by Steven Meisel
List 10 songs/artists on your iPod.
Lone Wolf – Eels
There is Nobody – Yoav
Imagine – John Lenon
Don't Lost Your Head – Zion I
Narcotic – Liquido
Remember the Name – Fort Minor
Ohne Dich – Rammstein
Rock'n'Roll – Led Zeppelin
Not Afraid – Eminem
Foxtrot Uniform Charlie Kilo – Bloodhoung Gang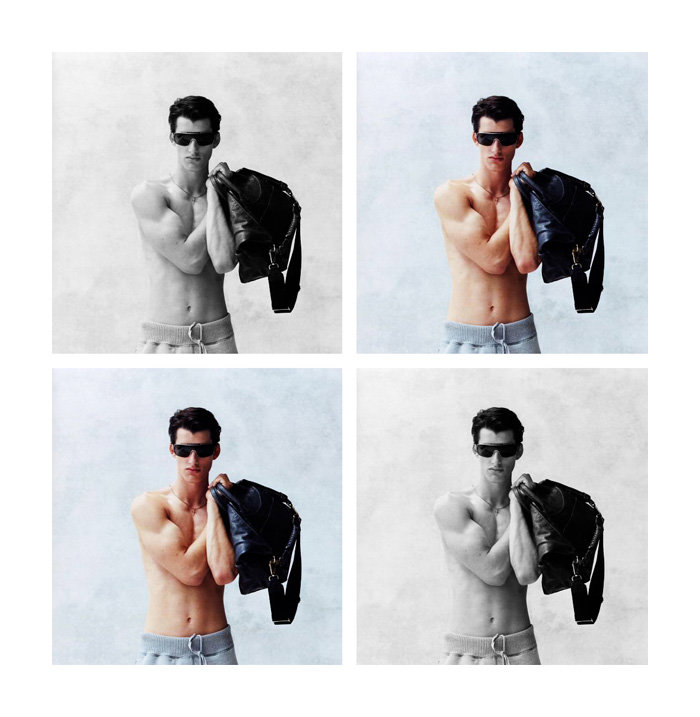 Photo by Midori Tsunoda
If you were a superhero, who would you be?
Julian Hennig: Chuck Norris.
Describe your personal style.
Julian Hennig: I usually try to shoot for a laid-back casual style. Right now I love wearing my knitted wool jumper with raw jeans and rugged leather hiking boots.
What do you like to do for downtime on a typical day?
Julian Hennig: Afternoon naps are very underrated! I like to nap for half an hour or so if I can during the day. Other than that I enjoy watching soccer on TV or live and play some video games with friends every once in a while. Watching movies is also something I enjoy. I went on a date to watch "Gainsbourg" this week and thought it was the best movie in its genre (biography) I've seen this year so far.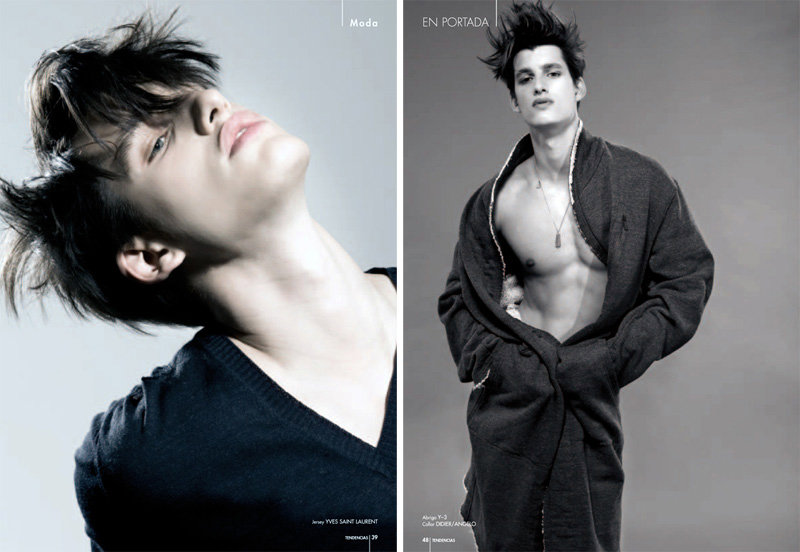 List 10 things that annoy you.
Julian Hennig: My laziness, broken promises, washing dishes (just got a dishwasher, haha), flight delays & cancellations, narrow-minded people, complaints about things you can not change – like the weather, arrogance, socialists….thats about it 🙂
In all the places you visited, what was your favorite–why?
Julian Hennig: Uuhh, almost impossible to pick one. I very much love Oregon for its nature and because of all the great golf courses and fishing spots.
What were you like as a child?
Julian Hennig: Tough one. You should ask my mom…..or maybe not! Lets just say I always loved animals and had my own rabbit, aquarium, dog and turtle by the age of ten. I was already very sportive playing soccer, tennis and track and field.
Departing moment…tell a joke or share something interesting.
Julian Hennig: I would like to treat you to this great guide on how to make fire:

Special thanks to Viva for a month of Julian