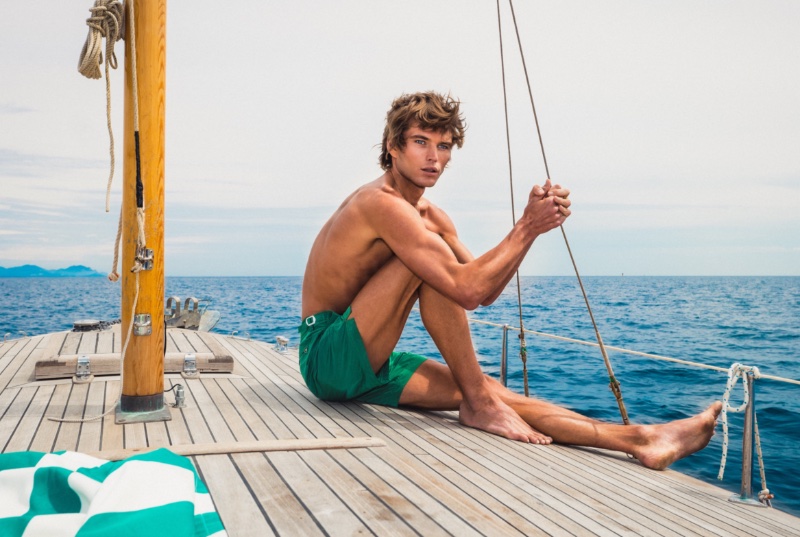 The new collaboration between Orlebar Brown and Jordan Barrett is out in the open just when the summer sun is beckoning us to sandy shores. Born and bred under the vast skies of Australia, Jordan brings a double layer of authenticity to this collection, pulling from the two environments he knows best—the endless skies and the serene coastline.
Orlebar Brown x Jordan Barrett Capsule Collection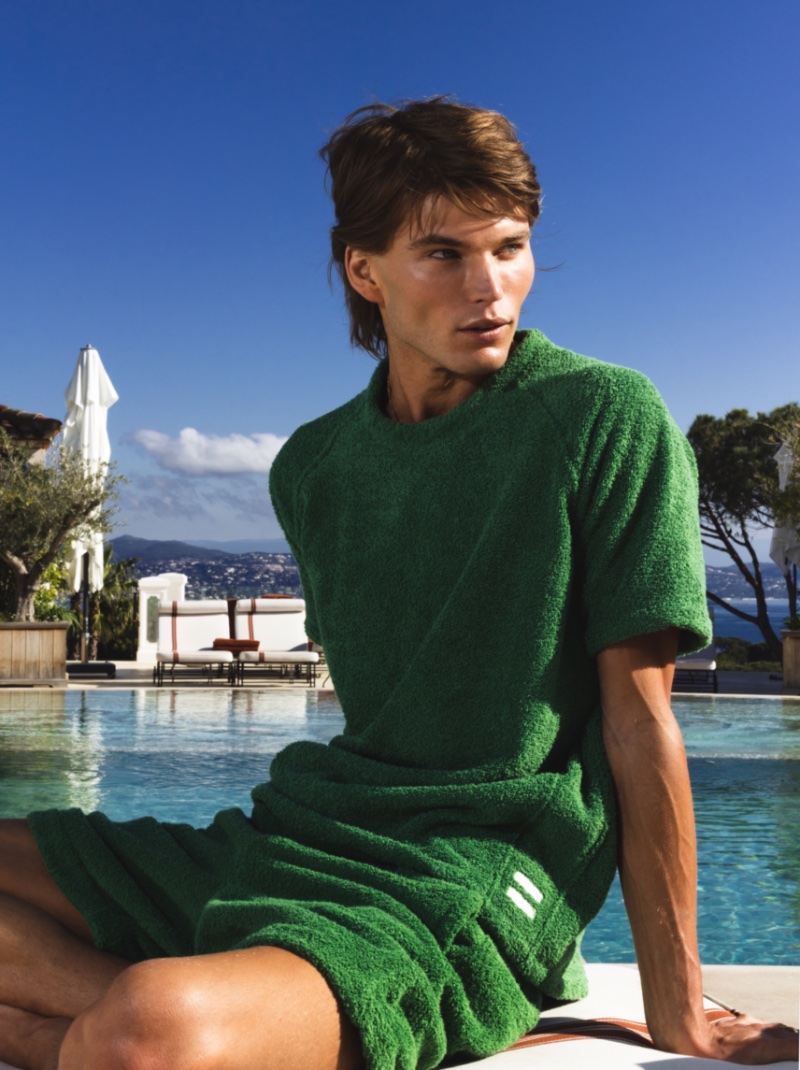 Orlebar Brown's classics find a new voice under Jordan's creative vision, the Bulldog swim shorts being a prime example. This collection sees them reimagined, echoing the model's unique sensibilities, and joining the ranks are an alluring matching toweling t-shirt and sweat shorts in a striking Kale green. It's the perfect summer gear, presenting a delicate balance of comfort and style.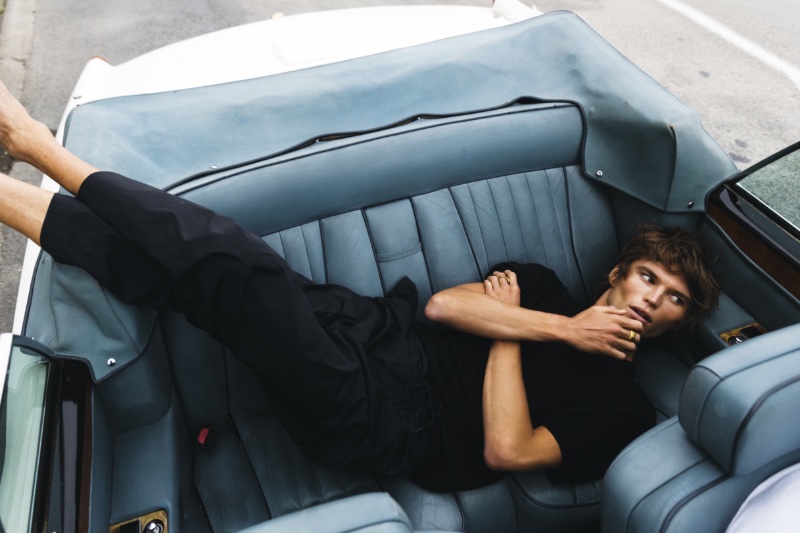 What makes this collaboration even more intriguing is the unique logo that Jordan designed himself. It's more than just an artistic symbol; it's a tangible representation of the balance he seeks in his mental health journey. By integrating it into the collection, Jordan is sharing a part of his personal story, inspiring others to seek equilibrium in their own lives.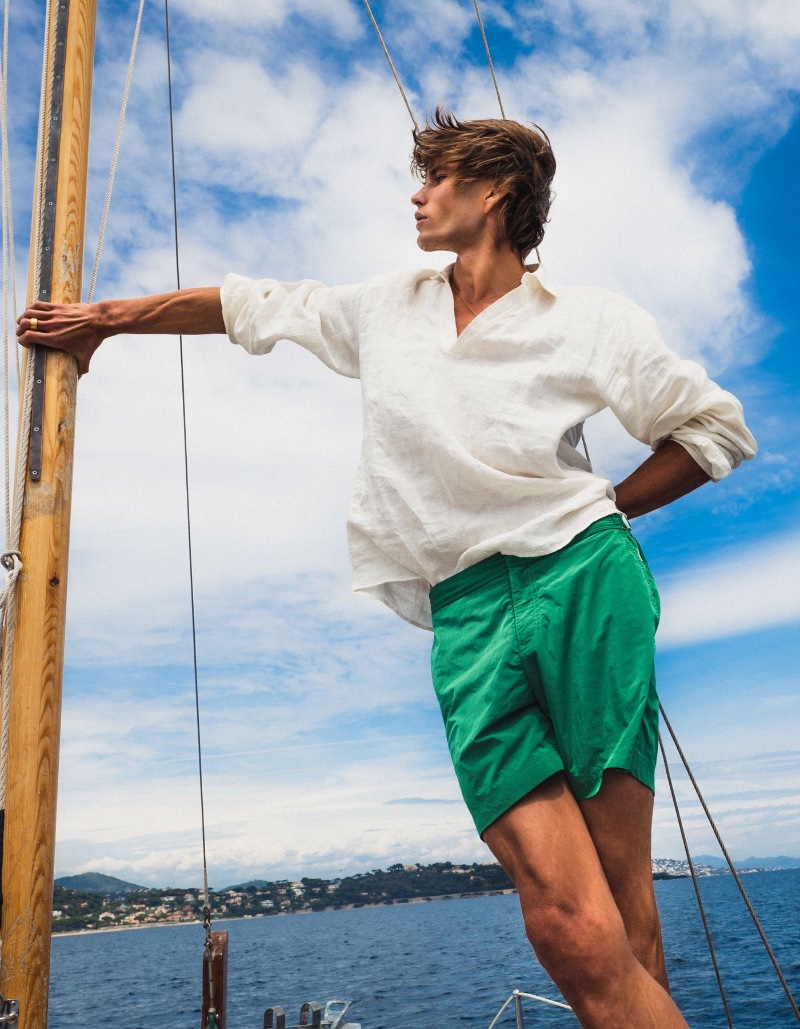 And where better to showcase this summer collection than the sunny shores of St. Tropez? The coastal town, known for its Mediterranean allure, perfectly complements the essence of this collaboration. The vibrant, sun-kissed ambiance amplifies the casual, beach-inspired elegance of the pieces, transforming them from mere clothing to an experience of the summer lifestyle.