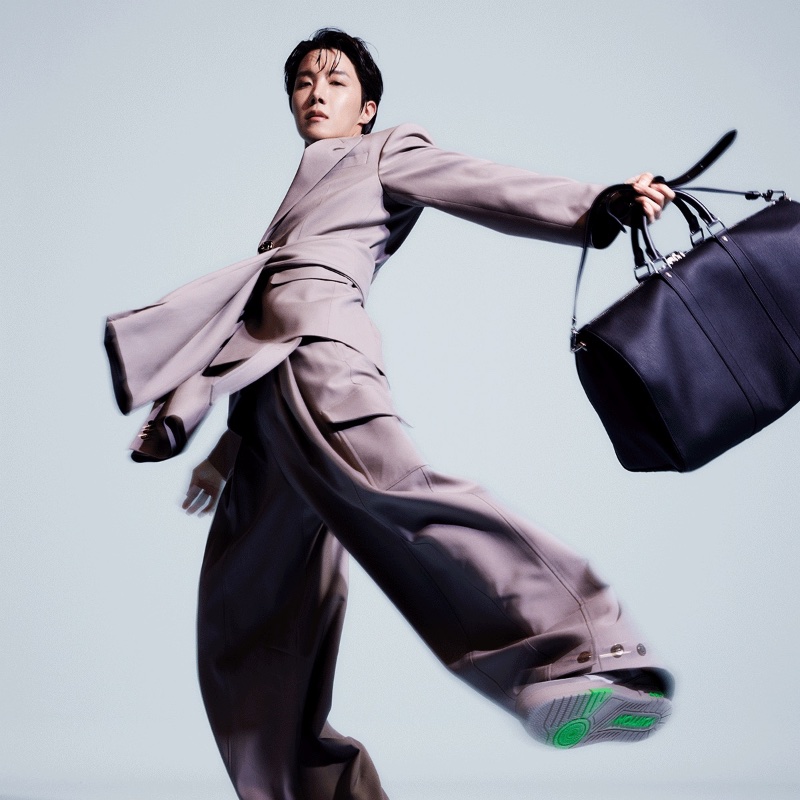 Celebrating an entire decade of the mega-popular band BTS, j-hope, a style icon in his own right, recently stepped into the spotlight as Louis Vuitton's house ambassador. Front and center in a new campaign for the French fashion leader's distinguished line of keepall bags, j-hope embodies the charm and elegance the brand is known for.
In a fascinating series of images, j-hope moves gracefully, making a visual tribute to the essence of motion. Each frame captures the artist's dynamic interaction and Louis Vuitton keepall. The visuals beautifully echo the bag's promise of versatility, sophistication, and the constant joy of being on the go.
J-Hope for Louis Vuitton Keepall Campaign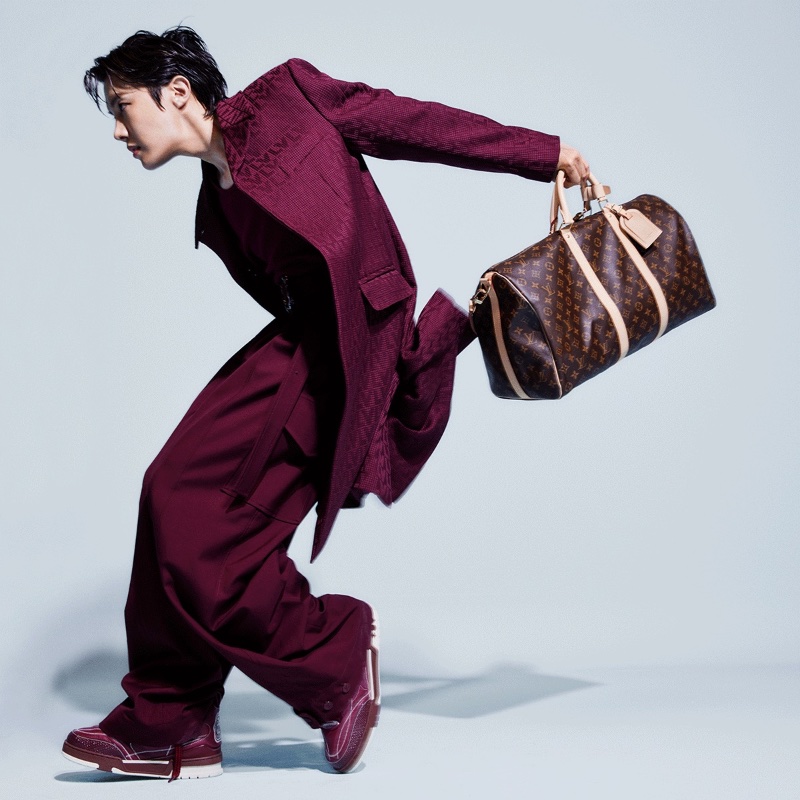 Adding to his suave persona, j-hope dons an array of fashion-forward pieces crafted by the renowned Kim Jones. His wardrobe tells a tale of modern tailoring—cargo trousers, double-breasted jackets, and minimalist tops with relaxed proportions show how j-hope wears movement as a garment.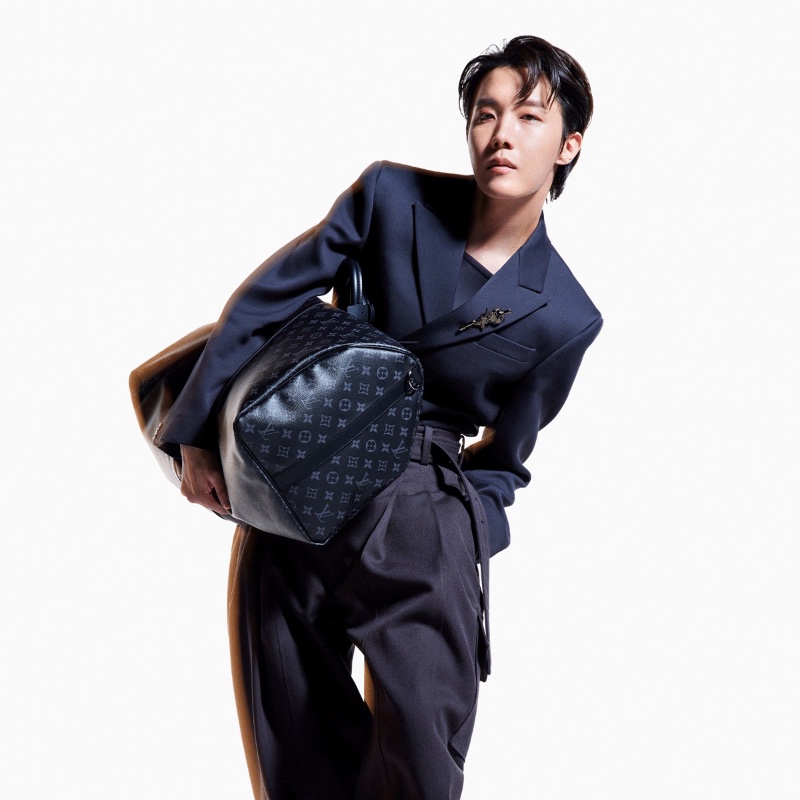 There's a subtle interplay of comfort and class throughout the shoot. J-hope's outfits capture the ease of the modern man while staying true to the pedigree of Louis Vuitton. His tailored looks combined with the signature keepall showcase an effortless blend of functionality and luxury.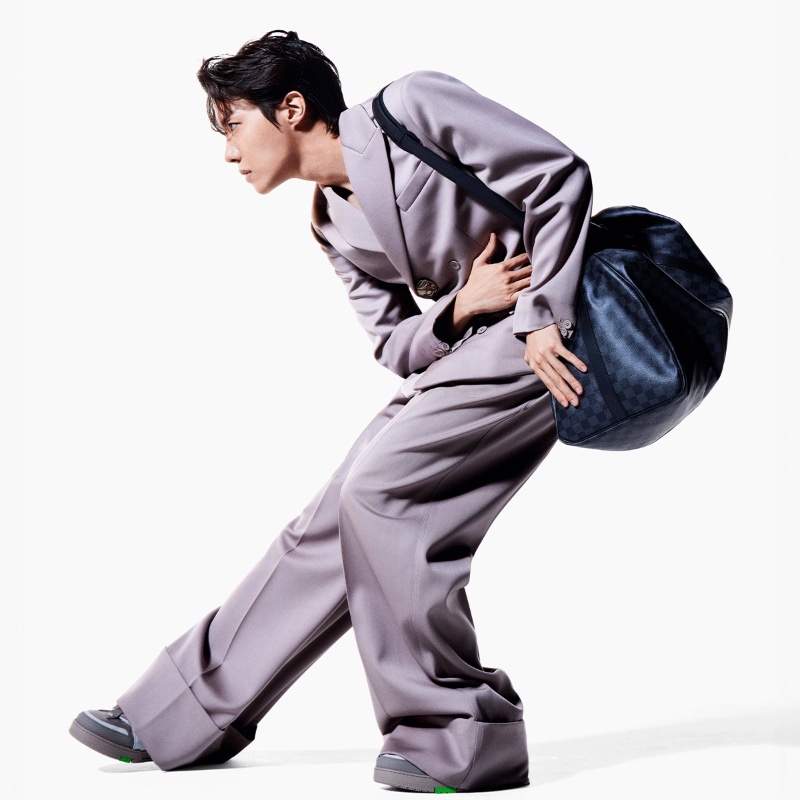 In a world where fashion is often used as a tool for expression, j-hope, through this collaboration, offers a compelling statement. His dynamic style mirrors Louis Vuitton's enduring commitment to marrying practicality with high fashion, proving once again that movement and style make for a captivating partnership.