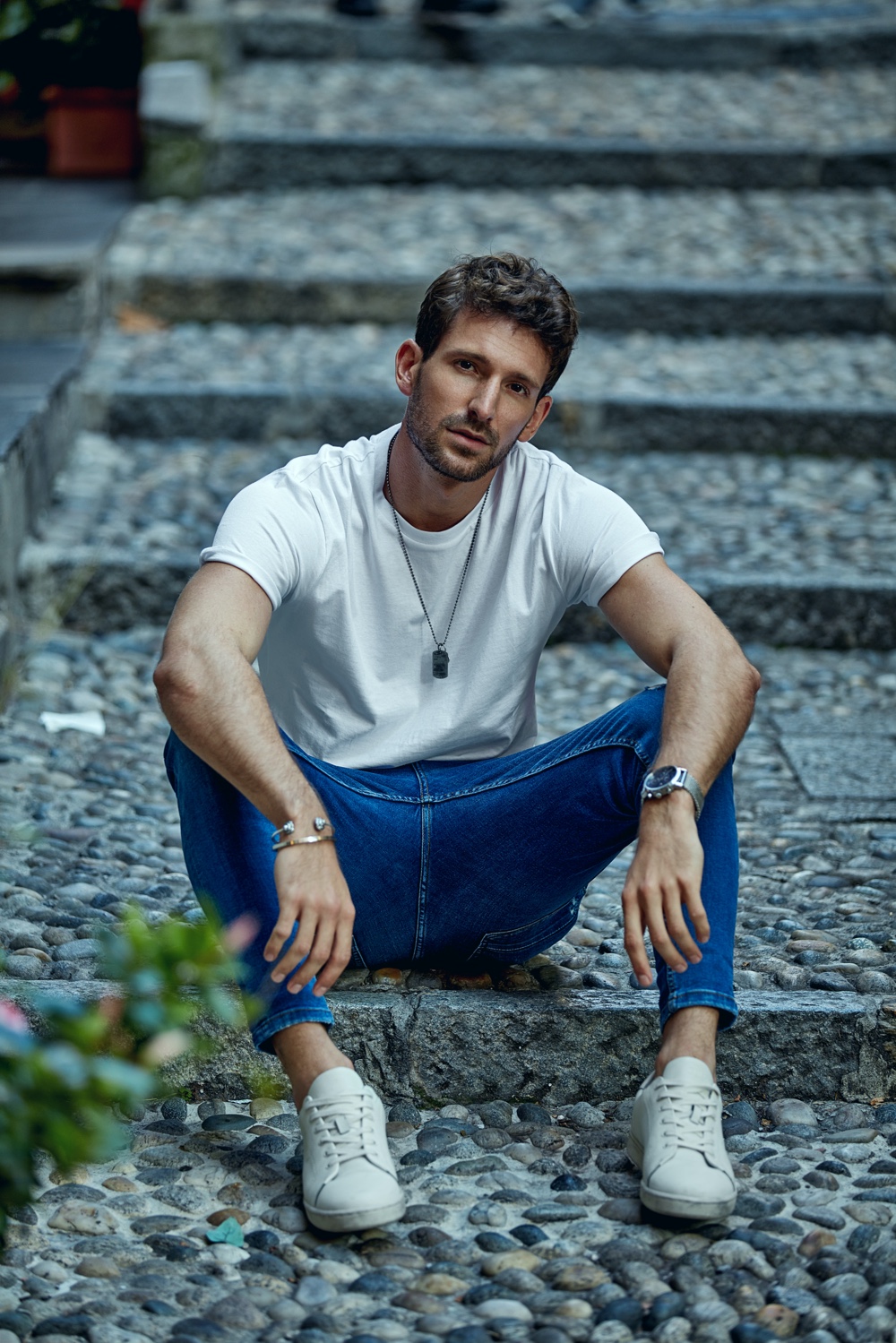 If you haven't heard, sneakers can now be worn for purposes other than working out. Despite their humble beginnings as low-cost "plimsolls" and athletic shoes, sneakers have become a wardrobe staple for nearly everyone.
Your sneakers today can be a reflection of your personality, whether it's for lifestyle or fashion. In today's article, we'll show you stylish ways to wear them. Whatever type of sneakers you choose, remember a few fundamentals when wearing them. In every case:
Choose Sneakers That Match Your Style
What good is it to buy the latest 'hype' style if it does not suit you? Don't just hop on a trend train because it's passing through. Purchasing new shoes should not necessitate a complete wardrobe overhaul but instead should be used to supplement what you already own.
Match Them with the Right Occasion (Don't Wear Them Too Casually)
Although sneakers are incredibly versatile, they should not be used in place of dress shoes. On off-duty days, even unstructured, casual suits can be worn with sneakers – but they are not appropriate for all occasions (such as weddings). Dress extravagantly rather than insufficiently.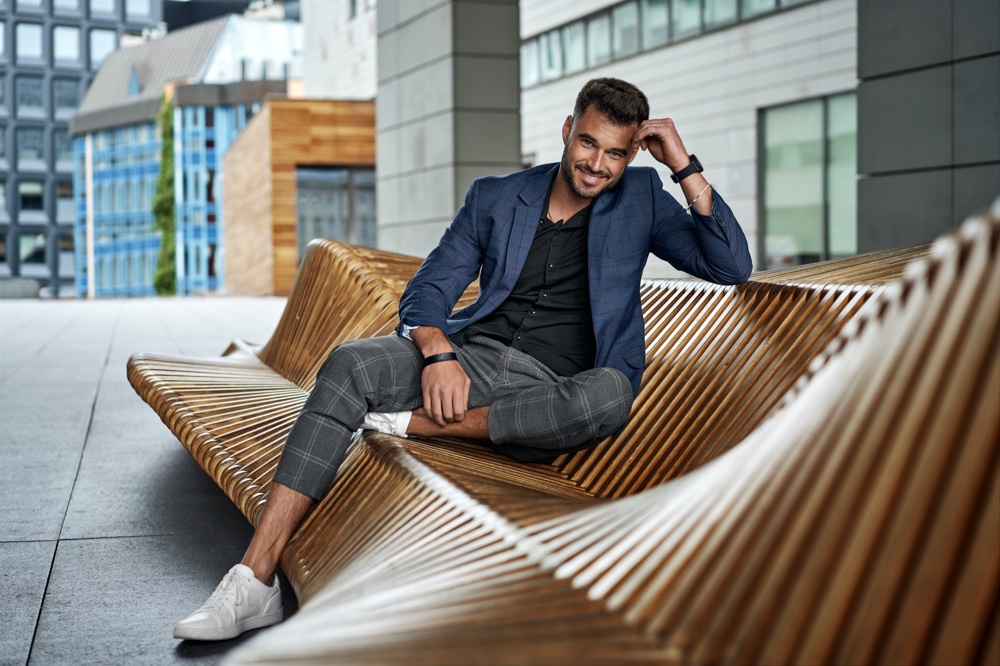 Make Sure They Are Clean
No matter how cool your shoes are, the effect will be lost if they aren't spotless. To properly maintain sneakers, it is necessary to wash laces, remove odors, brush outsoles, and use shoe trees and sneaker shields.
Modern sneakers are available in a variety of styles and sizes. When it comes to trainers, few rules apply, whether the design is the basic canvas or the brightest, finest leather, metal fastenings, or high-tech. It can be challenging to know what you're looking for and even more challenging to understand what will best suit your wardrobe and taste.
Types of Sneakers
Basic Sneakers
Converse, Vans, and other brands are included in this category. Although occasionally found in leather, they are more commonly found in canvas and primary colors. Overall, they are reasonably priced, simple to wear or clean, and will go with almost anything. Their comfort, on the other hand, may be lacking.
Classic Sports Sneakers
Classics include the Nike Air Force 1, the Reebok Pump, the Asics Gel-Lyte, and many more. The shoes, once ready for track and field, have now been stored in the family shoe collection.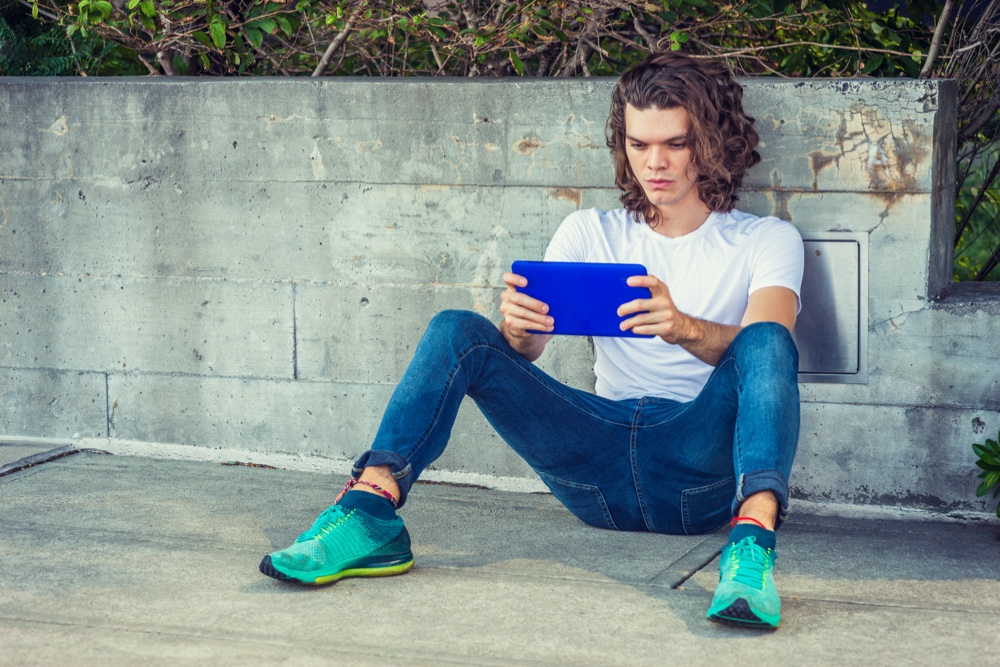 Modern Sport Sneakers
These are all Nike, Adidas, and Puma brands, but with updated styling and shapes. Modern sports sneakers are more challenging to wear than classic styles.
Hiking / Trail Sneakers
While the name implies that these shoes were designed for technical tasks, they have increasingly found mainstream fashion. Salomon, La Sportiva, and Keen are a few examples. Styles can be challenging to master.
High-fashion Sneakers
Givenchy, Margiela, Gucci, and Dior can be found here. These are loud and intended to attract attention.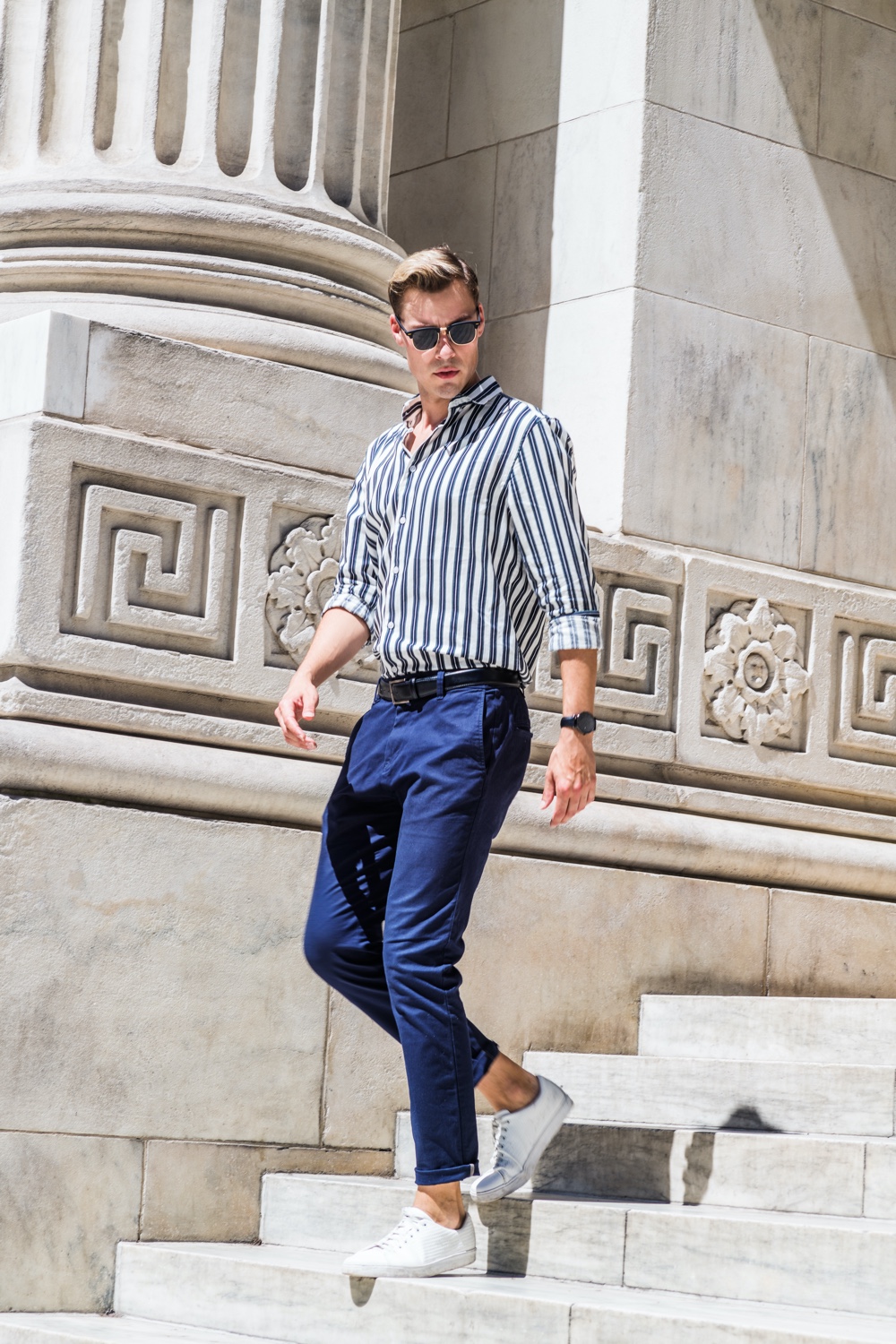 How to Wear & Style Sneakers
After you've decided on your poison, the next step is to coordinate the pieces with your existing wardrobe. Finally, you cannot simply pair any pair of jeans with your single pair of sneakers. Pay close attention to the craft.
The Basic Classics
The basic sneaker, also known as lows, Chucks, canvas kicks, or anything else, is the most versatile casual sneaker. They will look great with any color or shade of denim, chinos, or shorts.
The only places where these sneakers get guys in trouble are at smart casual events or at work, where dress shoes are required. Essential sneakers aren't appropriate for all occasions and should only be reserved for everyday wear. To achieve the college professor look, wear a print t-shirt, gingham shirt, or blazer.
You can mix it with skinny, slim, and relaxed jeans

Use only in casual/street settings

Maintain cleanliness and respectability

Suitable for men in their twenties