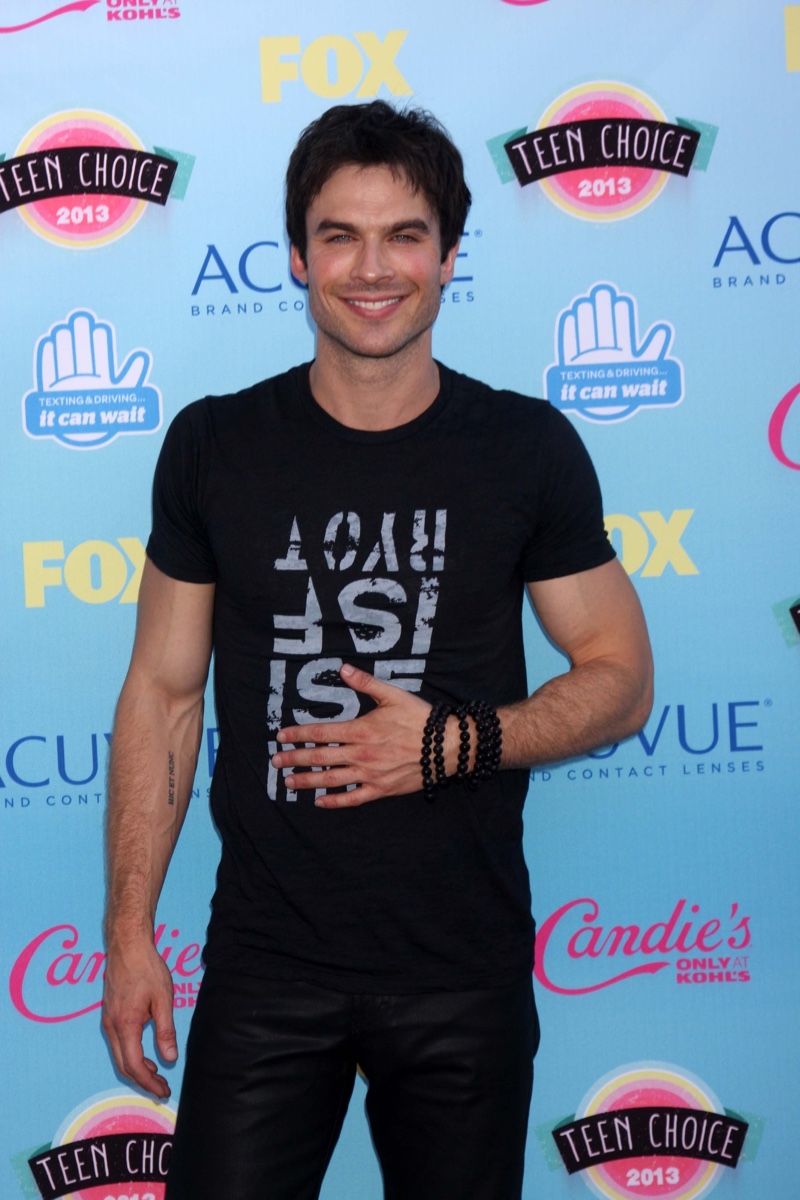 If you're a typical man in 2022, you've undoubtedly got a plethora of graphic tees. Don't worry; these wardrobe essentials aren't going anywhere. However, they can be worn in various ways other than with jeans and sneakers.
While some have called graphic tees the junk food of men's fashion, we're here to tell you that graphic tees are, in fact, a staple of your wardrobe. Like most men, you throw on graphic tees with jeans, shorts, and workout wear – you'll even wear one at the beach to protect against sunburn while lounging around in your swim trunks.
You can wear graphic tees with just about anything for any casual occasion. Here's how:
Choose Tees That Fit Well
Graphic t-shirts for women are fitted to a woman's shape – and there's no reason why men's t-shirts shouldn't fit well, too. Some would even say that getting the right fit for your graphic tees is the most critical part of styling them well. While a t-shirt should have a less structured fit, it should also be long enough to hang below your belt without being too big or too long.
The bottom of the shirt should line up with your wrists when you're standing upright. The shirt should fit across your chest and belly without being too tight or sagging too much – you should be able to move freely, but the shirt should still hug your body's contours a little.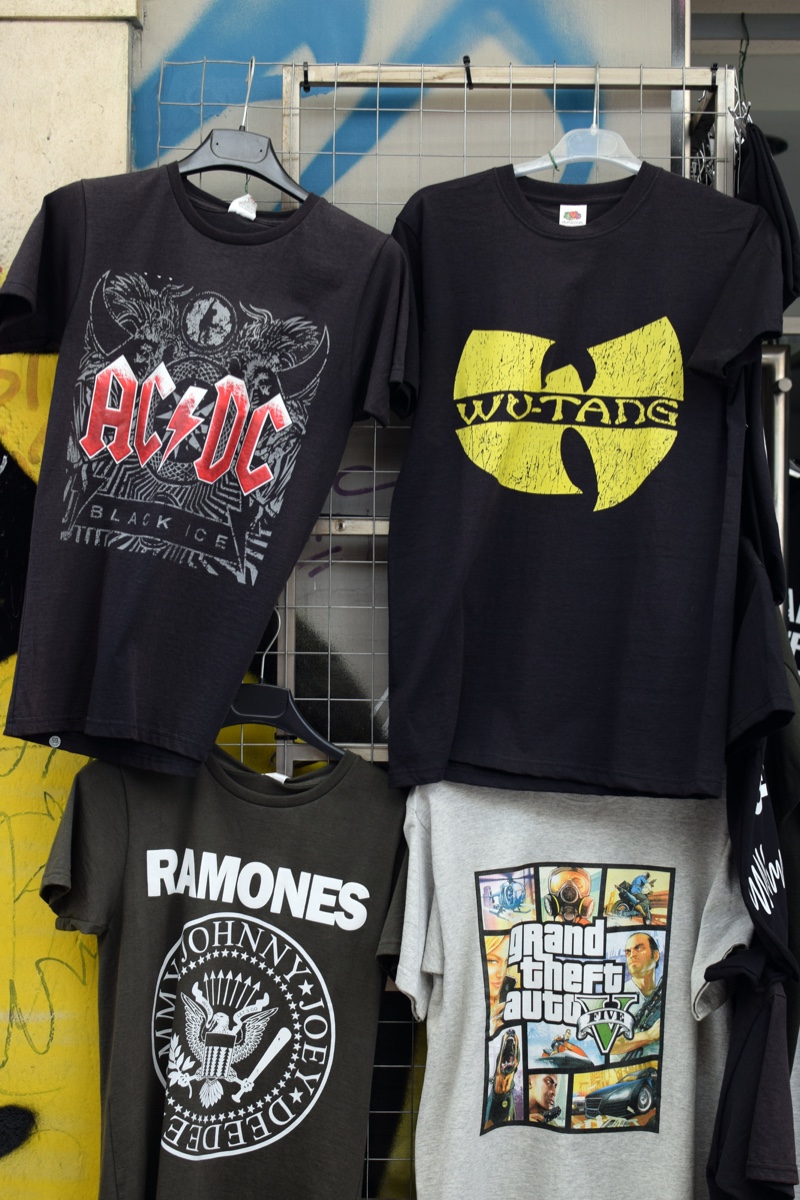 Grab the Right Tees
Graphic tees usually come in solid colors with a graphic on the front, and these are the tees you should be looking at if you want to pair them with more formal elements. Avoid graphic tees with a multi-colored or tie-dyed base tee. If you're new to blending graphic tees into your wardrobe, choose tees with neutral base colors, like black, white, or gray.
You should also pay some attention to the quality of the graphics on your tees. The graphics will last longer on a quality tee, and they'll look better on you. The graphics will be part of the fabric on the best quality tees, not painted on.
As far as the graphics themselves go, look for designs that could be framed and hung in a museum or designs that you would like to hang on your own walls if you could. Minimize the number of words involved in the design.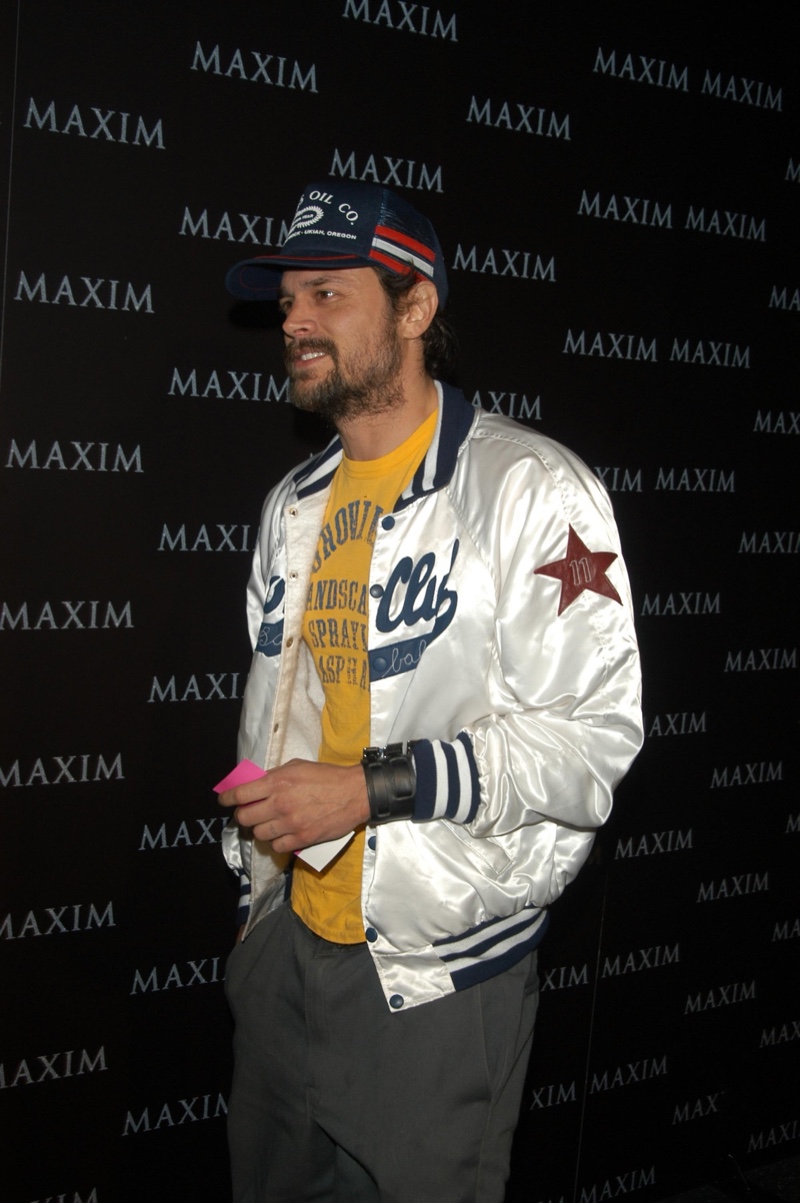 Dress in Layers
The easiest way to integrate graphic tees into your wardrobe is to layer them up. Put on a graphic tee under a buttoned-up cardigan paired with dress slacks, or wear one under suit instead of a more staid button-down shirt. Style your graphic tees with a blazer or sports jacket over jeans or under a leather jacket for that classic rebel-without-a-clause look.
Wear your graphic tees under a denim jacket, an open flannel, or a pullover sweater. Put one on over a button-up shirt with the collar visible, covered with a jacket or cardigan. With smart layering, you can wear your favorite graphic tee to work and then out to the bar for drinks afterward.
Accessorize
Accessories are where it's at when it comes to styling graphic tees, and men these days have as many accessorizing options as women. A hat can pull your outfit together. Pair it with sunglasses and a watch for a classic, put-together look.
Bracelets, belts, necklaces, and other jewelry can be eye-catching and stylish. Minimalist pieces are in these days, so look for something sleek and chic to add that touch of je ne sais quoi to your outfit.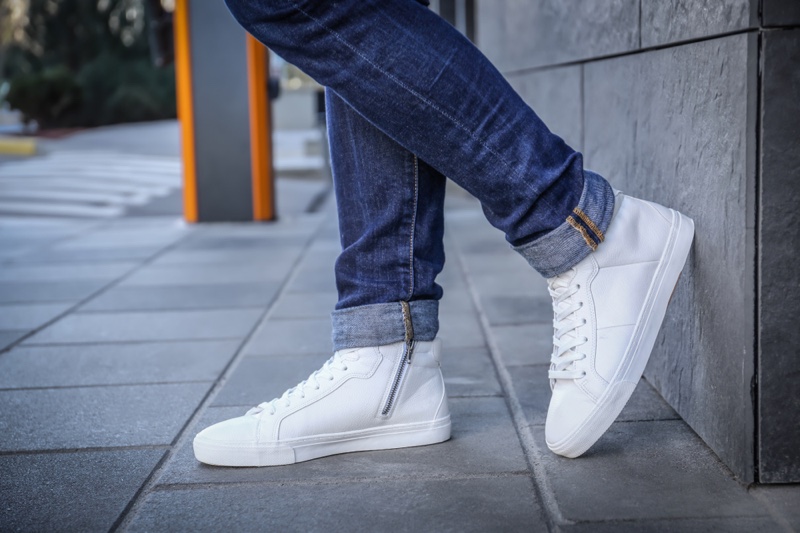 Grab the Right Shoes
If you're wearing a graphic tee, casual is the way to go with footwear – even if you're layering a tee under a suit or blazer, casual footwear can tie the look together in a way that a pair of brogues simply cannot. Go minimalist with the color and style of your footwear – a simple, black or white sneaker that matches the base color of your graphic tee will make that graphic design pop.
To ramp up the formality without going overboard, try a more casual pair of dress shoes, like Chelsea boots or derby boots. These styles can be easily worn with a pair of jeans and a blazer without looking out of place.
Graphic tees are fun and comfortable, and they can be stylish for any occasion. Dress them up with slacks and a blazer for work, or layer them under a cardigan with jeans for drinks with the boys. It's all about what makes you comfortable – and that's why graphic tees are so popular, to begin with.