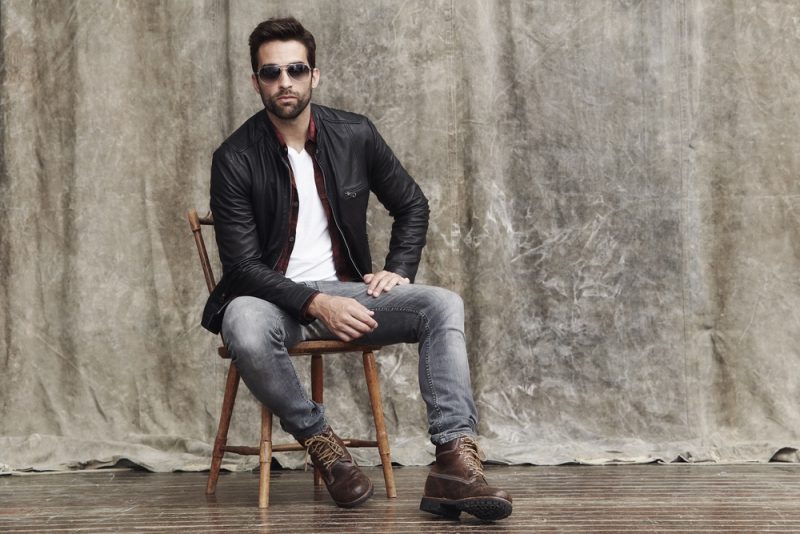 Denim is one of the most rigid natural-fiber fabrics available, and denim jeans and work pants are a favorite of cowboys and others who do hard physical work. It's also one of the most popular and versatile elements of higher-end fashion, and it's easy to drop hundreds of dollars on a single pair of jeans. If you have spent a lot of money, as well as the time to break in your denim so that it fits you perfectly, you want those jeans to last for years. Here's how to do it:
Launder Jeans as Little as Possible
Levi's CEO Chip Bergh made a news splash a few years ago when he said in an interview that he had never washed the pair of ten-year-old jeans he was wearing. While that is extreme (and a little gross), experts agree that the more you wash denim, the faster it wears out. Levi's website recommends washing only after every ten wearings; others suggest five to six wearings is a reasonable interval.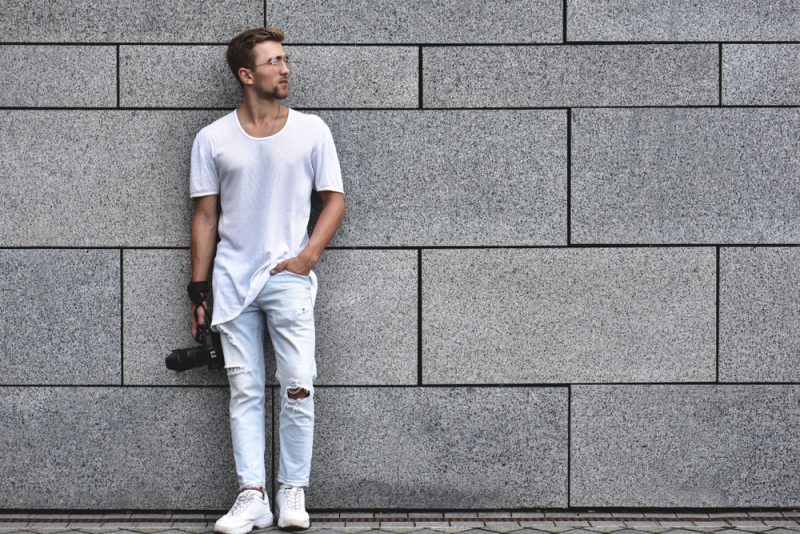 A few streaks of dirt or a little spilled food doesn't justify a trip to the washer. Instead, spot clean with a wet washcloth or a baby wipe. If the stain is more stubborn, try scrubbing with an old toothbrush and a little baking soda. Allow the jeans to air dry.
If your denim is getting a little funky between washings and you want to freshen them up, try hanging them in the bathroom while you shower for a quick steam bath. Some clothing experts suggest placing your jeans in a plastic bag and putting them in the freezer for 24-48 hours, with the idea that freezing kills the bacteria that cause odors.
When You Do Wash Your Denim, Do It Gently
When you have new jeans, check the hang tags for cleaning instructions before you discard them, and read any labels inside. Since they will fade over time, you might want to cut out the care labels and save them with the tags to keep a record of the information.
Make a habit of checking all pockets; you don't want to go through all the trouble of caring for your jeans and then find them ruined by a pen or chewing gum left behind. Then turn the jeans inside out and wash them in cold water to prevent shrinking or fading.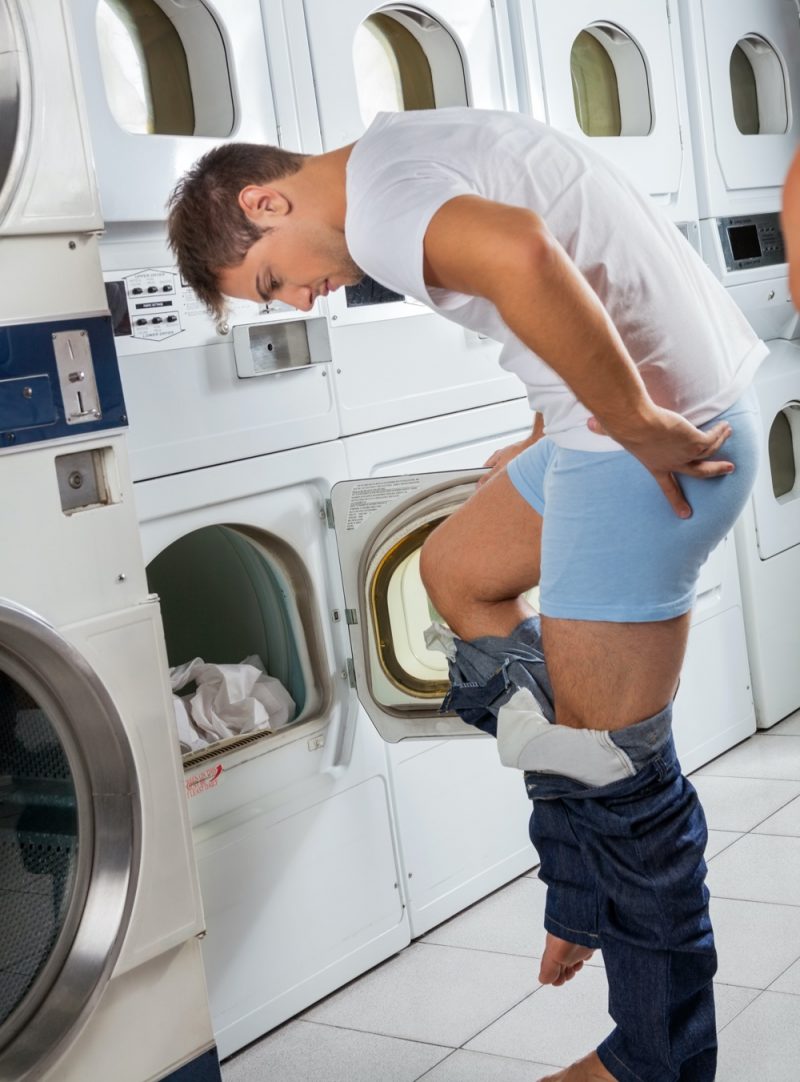 Be careful of what you wash your jeans with. Make a load of dark colors only and include just one or two pieces of denim per load. Denim gets very heavy when wet, and too much of it in a laundry load will make it difficult for water and detergent to circulate and clean properly.
Speaking of detergents, read the label on the detergent you use with your jeans or any darker clothing. Detergents that claim to brighten colors or produce "whiter whites" contain optical brighteners, which will fade denim and darker colors.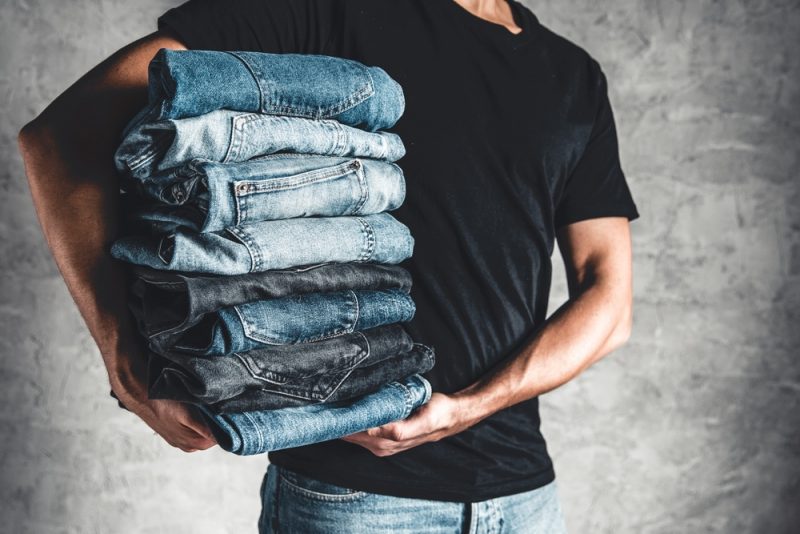 It's best to minimize electric dryer use with your denim clothes. As Levi's website points out, the lint in the lint screen is produced by the gradual disintegration of the clothes you are drying! Instead, hang them to dry by draping over your shower curtain bar or a drying rack or dry flat. If you must tumble dry, remove them while still damp and allow them to finish air-drying. Keep them inside out while drying, especially if you hang them outdoors in sunlight.
If you have decorated jeans with detailed embroidery, beads, or studs, it's best to wash them by hand using detergent meant for hand washing, such as Woolite. If you have "distressed" jeans, which are jeans manufactured with rips and abraded spots, or jeans that have acquired the look naturally over time, wash them by hand. Holes and dangling threads from fraying can become entangled with other clothes, and the worn fabric is more delicate and prone to unintended damage.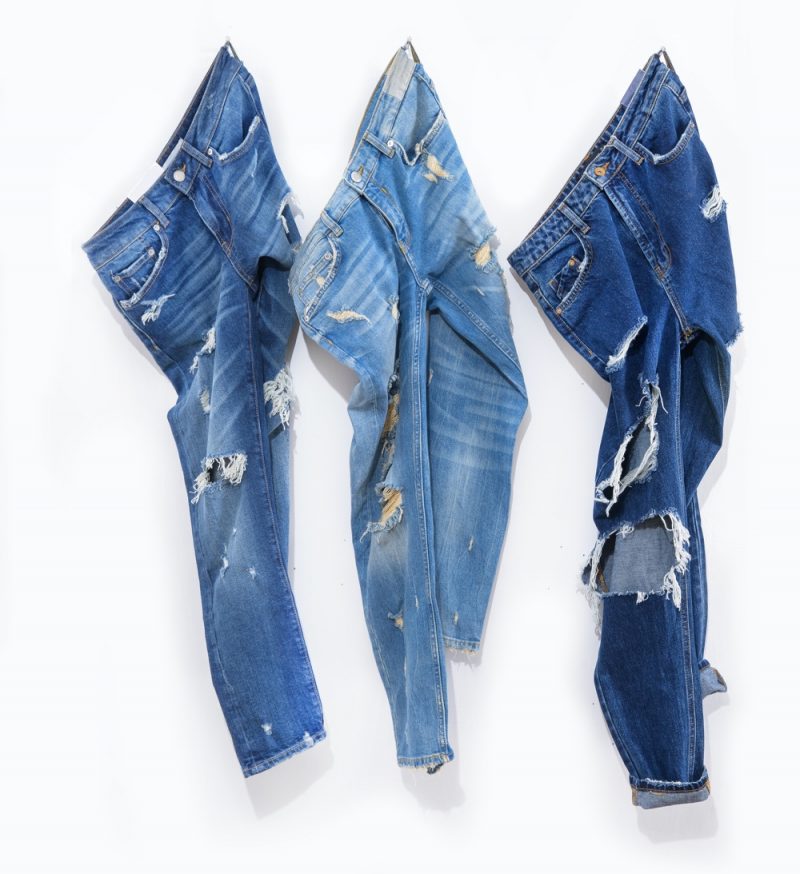 Caring for Denim Between Wearings
Hang up your jeans rather than tossing them on the floor when you take them off. Experts recommend using S-hooks over the closet clothes bar, but you can also use clip hangers if the clips are not metal. Denim needs to breathe, so don't crowd your jeans too closely in the closet, and don't fold them up in a drawer.
When you see signs of wear, such as a tear forming or a pocket beginning to come loose, you have a couple of options. If you are handy with a needle and thread or sewing machine, you can attempt a DIY repair or patch. Bright embroidery thread in a funky pattern will repair a hole while making your jeans uniquely your own.
If you don't want to tackle the repair yourself, most local tailors can do it for you at far less expensive than buying a new pair of jeans. Even online businesses specialize in the kinds of repairs that are unique to jeans, such as gaping buttonholes, torn belt loops, or tears around the crotch area.
There is nothing quite as comfortable and confidence-inspiring as slipping into a pair of perfectly worn jeans that fit your unique curves like they were tailored for you. Once you have your jeans in that state, you want to keep them as long as possible, and with the right amount of care and TLC, you can make it happen.